Label
: Challenge Jazz
Format
: CD
Barcode
: 0608917013429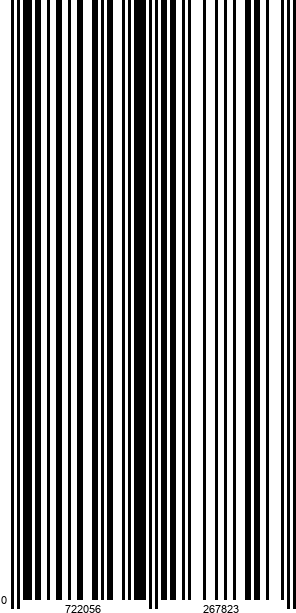 Catalog number
: CHR 70134
Releasedate
: 06-11-06
Many singers sing the song; beautiful, heartfelt, real. Often these are not Jazz singers since their performance moves within its own realm, but hardly interacts with the music and musicians surrounding it. Other singers interpret their songs, interact with the musicians, phrase, improvise, sing things different every night. To be honest: it's only the very, very talented that can do this on a satisfactory level. Paulien van Schaik knows exactly where to place herself between the pull of both extremes. She will firstly and above all sing the song, no: interpret it. Telling us the story as if it were her own.
(from liner notes by Hein van de Geyn)

The double bass as an orchestra. Is that possible? If Hein van de Geyn picks up the instrument, it is. The programme is standards for bass and voice. More basic wouldn_t be possible. Paulien and Hein have stripped the music of all its frills. A courageous couple, because there_s nothing to disguise. There is no need for that. Their interaction is of an etheric beauty. You had the illusion you were in heaven. This must be how angels sing.
(from a concert review by Hans Invernizzie)

Paulien van Schaik is one of the few Dutch jazz vocalists who can sing with perfect pitch. She studied vocal jazz and pop music at the Conservatory of Utrecht where (after a year of study in the USA in lyric- and songwriting at the Berklee College of Music) she graduated in 1996 with a concert of her own songs. After hearing a demo with her songs Hein van de Geyn invited her 'to do something together'. And so they did. What a combination, just a voice and a bass. Three concerts, recorded live, resulted in their first CD 'Tenderly' (2001), which was awarded the 'Edison Jazz Publieksprijs' (a renowned Dutch music award). They performed at the the North Sea Jazz Festival 2002. For their second album, 'In Summer'(2004) they invited Belgian trumpet player Bert Joris as a guest. The latest project, this third CD, is an expansion of the duo with cellist Frans Grapperhaus and violinist Yvonne van de Pol. In the meantime, Pauline has been busy - with and without Hein - touring and recording. In 1997 she ended second place and was voted best instrumentalist at the "Grote Prijs van Nederland", (Duth Singer Songwriter Competition). She recorded with Madeleine Bell in 2001, did from 2000 to 2005 various musical theatre productions at the Dutch summer theatre festival "de Parade", including concerts with original compositions and with the group "Girltalk".

Hein van de Geyn (1956) studied classical violin for 15 years, playing pop and blues on guitar, and changed to bass-guitar in. his late teens. Soon Hein played in dixieland-bands, but with his self formed bebop group he got awarded "best soloist" on the 1977 Laren Jazz festival. This made him pick up the double bass, and start a career as jazz musician. In 1980 Hein moved to the USA, played and recorded with many great musicians and in 1983 returned to Europe to become one of the most sought after bass players. In 1990 Hein made the first album under his own name, a duo with Lee Konitz. Hein toured and recorded with Philip Catherine, Chet Baker and many years with Dee Dee Bridgewater until he decided in 1996 to pursue his own career as a leader and a bass-teacher. On some 80 records his name can be found as composer, arranger or solo bass player. In 1994 he created his group BASELINE with John Abercrombie and Joe LaBarbara and co-founded with Anne de Jong and Joost Leijen the Jazz label CHALLENGE JAZZ , for which he is still producing a growing number of successful recordings. He received the Bird Award and the prestigious Prins Bernhard Fonds Music Prize (for the stimulation of young musicians and his merit for European Jazz in general) and was elected as "Best European Acoustic Bass Player".