Label
: Retrieval
Format
: CD
Barcode
: 0608917900415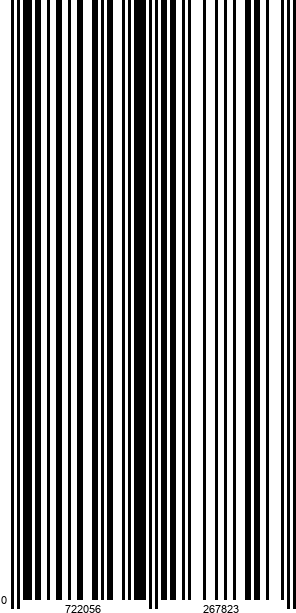 Catalog number
: RTR 79004
Releasedate
: 26-12-12
Spirits of Rhythm 1934-1941
Watson, Leo - Bunn, Teddy - Loagn, Ella - McKenzie, Red

A small black string group who were the talk of '52nd street' in the 1930s. Includes premier jazz guitar Teddy Bunn and the incredible far-out scat vocals of Leo Watson. This CD contains all the recordings (including several unissued on 78s that the group made between 1932-1941 including sessions with vocalists Ella Logan and Red McKenzie. We are re-instating this CD, which has been unavailable for some time, in the Retrieval catalogue by customer demand. A newly designed and very attractive sleeve should enhance its proven sales appeal.

"Transfers as with all Retrievals, are great. But buy the cd for the music. You won't be sorry."
Vintage Jazz Mart
The Spirits of Rhythm featured the unbelievable and totally original scat-singing of Leo Watson (later with Artie Shaw and Gene Krupa) and guitarist Teddy Bunn, one of the major figures of '30s and '40s jazz and winner of several 'Down Beat Polls'. Add the brothers Daniels on tiples (miniature guitars) and Virgil Scoggins playing with brushes on a paper-wrapped suitcase and the result was a group that was swinging, musically excellent and both funny and highly entertaining. Starting at the legendary Onyx Club on New York's 52nd street in 1933 they created a sensation and were, more than any others, responsible for the street becoming known to history as 'Swing Street'. Also helping to add to the nightly fun were famous jazz singer 'Red' McKenzie and Scots - born Ella Logan - with her swing version of unlikely folk or vaudeville songs. "52nd Street came alive because of the Onyx Club and the Onyx began booming because of The Spirits of Rhythm." - Sam Weiss (host at the Onyx Club)
A CD re-issue of The Spirits is well overdue. To the best of our knowledge, there have been a few scattered tracks on Anthology type LPs and one very limited edition small label album plus a CD of their originally issued sides.
This CD contains all the previously issued material (not including some made in later years by a somewhat different line-up) plus several unissued sides by The Spirits alone and with Ella Logan. Try "My Old Man", written for them by their self-confessed fan Johnny Mercer if you want to sample their unique sound, but be warned - it's addictive.
1. Underneath The Harlem Moon 2. How Deep Is The Ocean 3. Nobody's Sweetheart 4. I Got Rhythm 5. I've Got The World On A String 6. I Got Rhythm 7. Rhythm 8. I'll Be Ready When The Great Day Comes 9. My Old Man 10. 'Way Down Yonder In New Orleans 11. I've Got The World On A String 12. From Monday On 13. As Long As I Live 14. Junk Man 15. Dr Watson And Mr Holmes 16. Dr Watson And Mr Holmes 17. That's What I Hate About Love 18. Shoutin' In That Amen Corner 19. It's A Long Way To Tipperary 20. I Woke Up With A Teardrop In My Eye 21. From Monday On 22. Exactly Like You 23. I'm Walkin' This Town 24. We've Got The Blues