Label
: Retrieval
Format
: CD
Barcode
: 0608917905328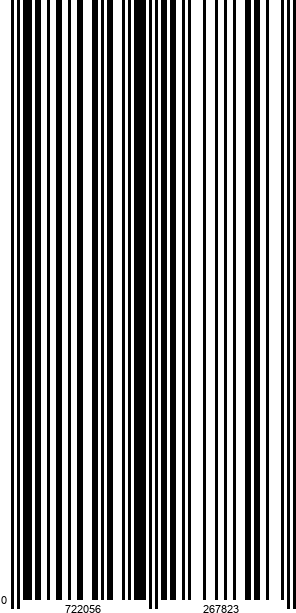 Catalog number
: RTR 79053
Releasedate
: 01-12-07
Officials at RCA styled it a "Symposium of Swing." White bands or black, it was an album meant to show, with each 12-inch 78 rpm pressing, what swing was and what was so modern about it. Victor, acknowledged leader in the field, had nearly all the established stars: among them Goodman, Tommy Dorsey and Artie Shaw, Fats and Bunny Berigan. Only Bob Crosby, kid brother of Bing, was under contract to Decca, considered an upstart among swing labels. Oh, and Duke Ellington was on Columbia.
The "symposium" begins with two blues selections by Duke Ellington. If "Creole Love Call" (a previously unissued take used here) was considered a classic blues performance, the "St.Louis Blues" was not. Bing Crosby, Duke's guest vocalist, proves an easy fit as a jazz singer, no trace of the romantic balladeer here.
Younger brother Bob Crosby hitched his musical wagon to another sort of jazz, as represented by the driving "South Rampart Street Parade" and trumpeter Yank Lawson's stabbing "Dogtown Blues". This was jazz as played in New Orleans.
Pianists dominated swing in New York, and Thomas "Fats" Waller was arguably the best. His "Honeysuckle Rose" shows his fleet "stride" stylings at work on a composition of his own devising.
Despite a personnel that boasted such stars as Bud Freeman, Johnny Mince and trumpeter "PeeWee" Erwin, Tommy Dorsey maintained that his was only second-best as a swing band. All the same that he had such jazz heroes as the great Dave Tough as his drummer: to him, being number two relieved Dorsey of first-rank responsibility. All get to play good swing on "Stop, Look and Listen". Freeman dominates the solos on the "Beale Street Blues" with two choruses that span the years with a poetic logic all their own.
Fats Waller's "Blue, Turning Grey Over You" numbers among the greatest of the pianist's songs, and the pianist's own recording is easily definitive at its original length. Another Waller regular, clarinetist/tenorist Eugene Sedric, shares solo honors with Fats here.
Perhaps the best-known piece of those years, played by the best-known band, was Benny Goodman's tour de force, "Sing Sing Sing", based on a theme by New Orleans trumpet man Louis Prima, with interpolation by several arrangers and good solos by trumpeter Harry James and tenor saxophonist Vido Musso. Despite a chorus of critical complaint from commentators and largely self-proclaimed experts on swing, the piece won many friends for Goodman and his orchestra.
Easily the most facile and most beloved trumpet player of the swing years was handsome, hard-drinking Bernard "Bunny" Berigan. His capacity for absorbing alcohol seemed as limitless as his ability to play well regardless of his degree of sobriety. But it all caught up with him in the end, and it became harder to execute "I Can't Get Started", which became his theme and chief showpiece. His Victor record became the version by which he was recognized. Set up like a trumpet concerto, it had plenty of drama and a sense of inevitability in its big finishing flourishes. It's session mate was an up-tempo "Prisoner's Song", featuring fine solos by Georgie Auld on tenor and Joe Dixon on clarinet.
Artie Shaw, who played clarinet on the small-group Berigan session, demonstrates superlative technique in all registers as he swoops through the two parts of his self-named "Concerto for Clarinet". It's a phony job – a lengthy essay on a Bb blues at several tempi, including a Goodman-like solo in minor complete with tom-tom background, and all winding up on a preternaturally vivid high concert Bb.
The symposium concludes with Bob Crosby's excellent orchestra playing two selections in it's non-dixieland groove. Bob Haggart's ambitious "Chain Gang", shows an ensemble with was clearly associated with one musical approach striking out in territory formerly allocated to Duke Ellington. The moody "Ec Stacy" is a fine orchestration of a Jess Stacy (the pianist here) solo.
The rules of swing, so apparently solid and impregnable, were already tumbling. But for one moment, a jazz style and pop fashion went the same way, creating – with swing – a natural marriage of styles. Its echoes remained in popular music – for better or worse – for years afterward. But only practicing jazzman knew it for what it was: a happy accident when the worlds of jazz and pop music danced comfortably with one another.