Label
: Challenge Records
Format
: CD
Barcode
: 0608917329223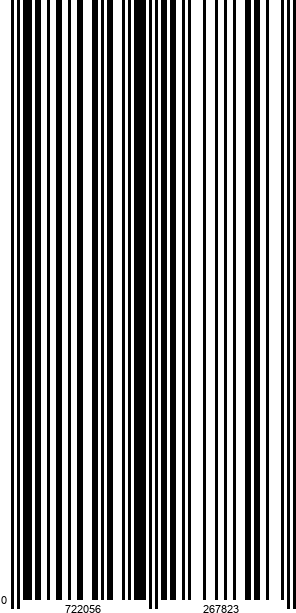 Catalog number
: CR 73292
Releasedate
: 30-04-10
With Nicola Sergio, as a composer as well as a pianist, jazz is a vibrant musical genre and has not specific boundaries. Sergio explores how all kinds of music can be used in jazz. In his project Cilea mon Amour the emphasis was on the classical composer Cilea and his operatic music seemed to go surprisingly well together with jazz. On this cd 'Symbols' there is much accent on the multicultural aspects of music together with jazz, but also classical music is again an important influence.
A young composer/arranger/pianist with a classical as well as jazzeducation
That his education is broad one can hear in his excellent compositions
Jazz which is not limited but has influences from for instance classical and worldmusic
Cosmopolitan Italian who lives and works in Paris since 2008
Great jazztrio with also three special guests: Michael Rosen, Javier Girotto and Melanie Badal
A superstar in the making!
Pianist/composer/arranger Nicola Sergio is a laureate of Economics, and posesses a diploma in Classical Piano, Jazz Piano and Pedagogy from the Conservatory of Perugia (Italy). He also completed the "Prix Jazz" at the CNR in Paris, the city in which he has resided since 2008. From an early age, the italian musician's talents were evident, helping him to earn various mentions of honour at numerous competitions and classical music festivals for young performers. Between 2004 and 2007 he played in a variety of groups on the jazz scene, from the trio - progressing from standards towards an ever greater interest in composition which culminated in the realization of a repertory comprised completely of original compositions – to quartet, quintet, sextet, cuban music ensembles, groups with which he performed on numerous festivals in Italy, France and Sweden. As well as his activities on the jazz circuit, he became involved in projects of related genres, such as chamber music, film and theatre scores and big band directing.

Currently, he is leader of a Paris-based trio bearing his own name which includes two special guests on saxophone: New Yorker Michael Rosen and Argentine Javier Girotto. With this project he recorded the CD entitled "SYMBOLS", for independent label Challenge Records International, with which he signed an artist's contract. His compositions have already generated interest at many radio stations in France as well as in Italy: Radio France Musique, Radio France Bleu, Radio Campus Paris, Radio King International, Radio Phonica Teleradiostereo.

In addition, Nicola recently recorded a documentary and a CD in quartet as pianist/arranger/composer for the project entitled "CILEA MON AMOUR", a revisitation in the jazz style of the principal operas by composer Francesco Cilea, for the new label Nau Jazz.

The particular characteristic of the Nicola Sergio Trio can be found in its conceptual framework: the fundamental idea is that of developing a way of interpreting jazz which is not limited to the passive acceptance of any one role model. Rather, the modus operandi of the project is to explore modernism and multiculturalism. The first part of this explorative process consists of the use of non-traditional structures and harmonic progressions. The multicultural element arises from the fact that the creative influences from which the themes find their roots are not limited to any one region, culture, style or epoch (Children Circle, for instance is dedicated to Debussy while Violino Gitano is influenced by Balcan music). Furthermore, his music can, at times be inspired by historic events (Edessa , for instance, is based on the epic battles between the crusaders and the turks), or by characters from literature (Mr Hyde), by a painting or landscape (Un quadro and Scilla), or, yet again, by a humorous image (Il pugile Frank Zopp , story of a limping boxer who wishes to challenge the great boxing champions), or even by a fantastical/fable-like idea (Il labirinto delle fate).

Nicola Sergio: Piano
Matteo Bortone: Double Bass
Guilhem Flouzat: Drums

Special guests:
Melanie Badal: Cello
Michael Rosen: Tenor Sax
Javier Girotto: Soprano & Barytone Sax