Label
: Double Moon Records
Format
: CD
Barcode
: 0608917108521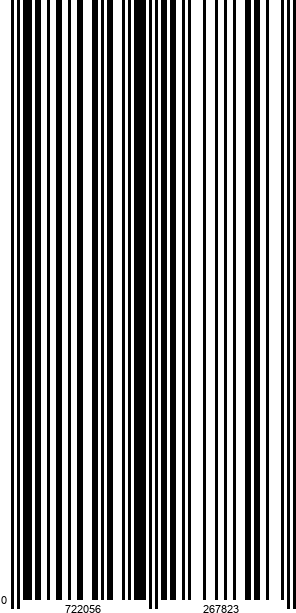 Catalog number
: DMCHR 71085
Releasedate
: 30-04-10
Songs of exotic and raw beauty, deeply emotional and touching. The name Yelena Kuljic stands for that.
- since her first releases on Minor Music and ECM Yelena Kuljic attracted interest in media and public
- a fascinating voice that touches the listeners
- her interpretations of songs from "The Doors" or "Nirvana" as well as Gerschwin´s are unique
Songs of exotic and raw beauty, deeply emotional and touching. The name Yelena Kuljic stands for that. The Serbian came to Germany in 2003 when she was in the middle of her 20s. She already released records and won prizes in her first home with musical projects of very different kinds: from rock to fusion to jazz. She then studied jazz singing in Berlin, and her first CDs were recorded with "Y Move" and alongside of Marc Sinan and Julia Hülsmann (ECM 2008). But you often see her on European stages, often working with David Marton. A selection of her performances of the last few years is proof that she has become a renowned performer: "Fairy Queen or if I had not gotten to know Glenn Gould" (R: David Marton, sophiensæle/Schaubühne/Theater Festival Impulse), "The Fiery Angel" (R: David Marton, sophiensaele), "Café Fatherland" (R:D. Marton, Maxim Gorki Theater), "Wozzeck" (R:D. Marton, Volksbühne), "Don Giovanni" (R: David Marton, sophiensaele), "Lulu" (R: D.Marton, Schauspielhannover), "Insomnia" (Royal Theater of Copenhagen), and "Harmonia Caelestis" (Burgtheater Vienna). She has always gotten rave reviews in the press as a singer, regardless of whether on a theater or music stage. The Frankfurter Rundschau called Yelena the "most exciting jazz voice in the contemporary scene", the Dresdner Neueste Nachrichten "a metamorphosing being with a fascinating jazz voice full of power and tenderness" who sings a "Babylonian storm of feelings full of hope and despair, forlornness and recklessness from her soul" (nmz). Yelena and the pianist Kristian Kowatsch meet at "Hanns Eisler" Music College and a friendship quickly developed centered around music, from which the band Yelena K & The Love Trio finally was formed three years ago. Kowatsch, who also studied under Kenny Werner and Kenny Barron in New York, is also responsible for a few compositions and arrangements on the CD. Gary Hoopengardner, born in Cleveland, received bass lessons in New York from his mentor, the bass legend Milt Hinton, and returned to Cleveland as professor. Recordings with Dan Wall and Kurt Rosenwinkel, among others, followed. He now lives and works in Berlin. Jan Roth studied in Leipzig and New York, and the fact that he has already worked with Carla Bley, Joachim Kühn and Richie Beirach, among others, is proof that his work is bearing good fruit. The program ranges from very variable and highly energetic own compositions to spontaneous free improvisations and all the way to reinterpreting big hits by Nirvana and The Doors. The pieces all have one thing in common: it is always a question of pronounced, uncompromising clarity of musical expression.