Label
: Double Moon Records
Format
: CD
Barcode
: 0608917108422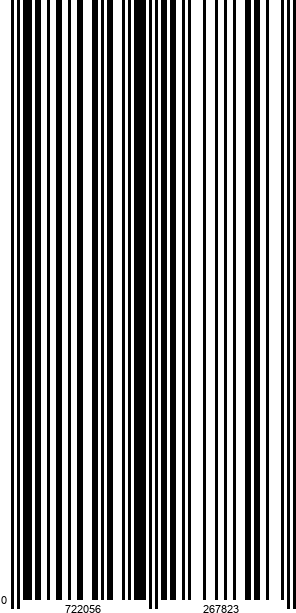 Catalog number
: DMCHR 71084
Releasedate
: 03-09-10
A stunning debut recording of a beautiful young singer. catchy melodies, and a unique, finely nuanced voice, which still sounds natural.
- selected as best female vocalist for germany´s must successful debut series "Jazz thing Next Generation"
- singer/songwriter with a solid jazz education and a still natural voice
- catchy melodies, elaborate arrangements, and carefully selected musicians.
The borders between jazz singing and singer/songwriting have often been blurred in the past. However, this borderline has rarely been crossed so energetically and targeted from one side to the other as on this CD. You hear – often in the same song – the influence of Carole King just as much as that of Ella Fitzgerald. And then other style elements are incorporated in passing ranging from Irish folklore all the way to quotes from jazz history. Wonderfully enticing melodies, lyrics full of romanticism and even a saucy wink of the eye: all that embedded in very varied arrangements full of feeling.

This is a completely successful debut, with which Hannah Köpf is going to attract a lot of attention. She deserves it. Following piano lessons at an early age, as a teenager she discovered the songs of Carole King, Joni Mitchell and Joan Baez and then later artists such as Ella Fitzgerald, Maria Schneider and Wayne Shorter. However, she was already studying singing at the conservatory of Amsterdam. Her life has been centered around creating her own world of music since she graduated in 2006. She wants to share this world with other people, which the reason why she can already point to a long list of performances and awards as hardly any other musician of her age can. Her clear, expressive, finely nuanced voice, which still sounds natural, has always cleared the path for her into the heart of her audience.

The band, which has been together since 2007, provides the perfect musical frame for the singer. First, there is the newly crowned "Echo Jazz" prizewinner and exceptional trumpeter Frederik Köster, who also debuted at Jazz thing Next Generation! The same holds for the man on the keyboards, Benjamin Schäfer, who has signed with Enja in the meantime and is one of the most respected pianists. Silvio Morger is a drummer much in demand, who studied under Gene Jackson in New York, among others. Jakob Kühnemann, former bassist of the German Jazz Orchestra, has been playing a long time as well as in other groups with Silvio Morger; the harmony between drums and bass is a factor not to be underestimated in every band! Holger Werner on saxophone and clarinet round out the top-rate band, which is expanded bit by bit with guest musicians for background vocals, percussion, flute or trombone – and even by a string quartet on a few pieces.