Label
: ACT music
Format
: CD
Barcode
: 0614427955029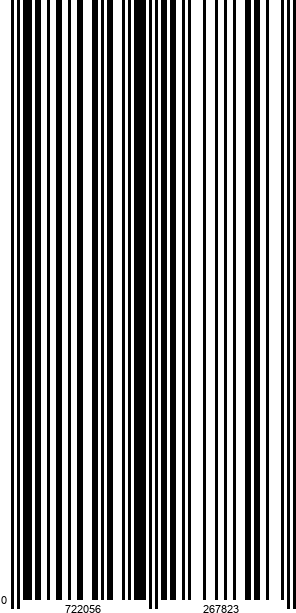 Catalog number
: ACT 95502
Releasedate
: 03-09-10
Germany's "Jazz Label of the Year" (ECHO Jazz 2010) impresses with a showcase of cool jazz works

Jazz is the music of passion and emotion; it evokes a sense of fun and great entertainment; and it's certainly not dead – jazz is cool!

This is the motto behind the fourth edition of the cult Magic Moments series from ACT Music.

For Siggi Loch and his ACT label, samplers are more than just a randomly chosen selection of tracks to showcase highlights from current productions. An artistic idea is always in the foreground, as with "Jazz is cool": 18 carefully selected, magically cool moments provide a relaxed, groove-laden atmosphere, a harmonious audio adventure with a great potential for discovery.

The opener of the 70-minute "Jazz is cool" compilation is by the recently awarded ECHO Jazz Award winner, drummer Wolfgang Haffner, with the nu-jazz number Azul. The Esbjörn Svensson Trio are well known for their "hip ideas" (says Jamie Cullum), which can be heard in their track Spam-Boo-Limbo. Later on in the sampler, e.s.t. bassist Dan Berglund can be heard once again, this time with his own band Tonbruket and the track The Wind And The Leaves - he gives a great insight into his rock influenced, post-e.s.t. period.

It would be impossible to imagine Magic Moments without including the ACT institution of trombonist Nils Landgren. On "Jazz is cool", "Mr. Redhorn" can be heard twice: once as special guest of the Chris Gall Trio and again on a previously unheard version of Sting's Fragile, together with the NDR Big Band. Sweden's Oddjob venture into the world of film theme music: Hang 'em High from the 1968 western of the same name starring Clint Eastwood is reinterpreted in a cool fusion jazz version. The ever impressive pairing of Lars Danielsson and Leszek Możdżer provide relaxed grooves on The Madonna with support from Mathias Eick and Eric Harland.

Four character-strong voices are represented on "Jazz is cool": Solveig Slettahjell, Josefine Cronholm, Ida Sand and the Korean singer Youn Sun Nah. The latter interprets the Tom Waits classic Jockey Full of Bourbon whilst another great female jazz musician, baritone saxophonist Céline Bonacina, holds down the low end with her ZigZag Blues.

The current shooting star of American jazz, Vijay Iyer, contributes a driving, energetic version of the M.I.A. hit Galang to the sampler with his trio. Before the lounge jazz project McJazz with Annette Humpe and Anselm Kluge takes listeners home with the closing Nach Hase ("Going home"), Swedish singer Jessica Pilnäs gives a taste of her ACT debut album Bitter and Sweet (ACT 9723-2, released at the end of October), with the Eurythmics classic There Must Be An Angel.

With Magic Moments 4 "Jazz is cool", ACT brushes aside the uptight clichés of jazz and proves that the music can be fun in a casual and relaxed way without losing any of its artistic value - both jazz lovers and those unfamiliar with the genre will find something cool to enjoy on this sampler.