Label
: Double Moon Records
Format
: CD
Barcode
: 0608917108828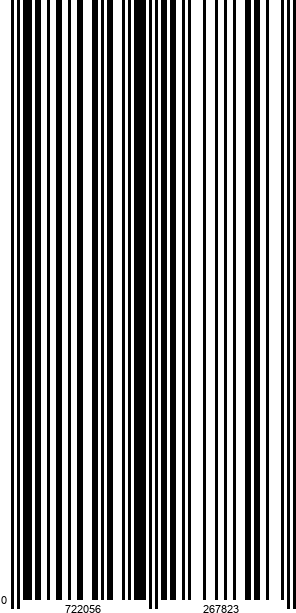 Catalog number
: DMCHR 71088
Releasedate
: 28-01-11
Music full of depth and truth by an astonishing young quartet. Evgeny Ring, the leader, and Sascha Stiehler prove also that they have a high level of composing skills.
The "European Jazz Prize for the Next Generation" of the Burghausen Jazz Festival, which was awarded for the first time in 2009, presented something very special at its debut. The audience already treated the quartet of the young saxophonist Evgeny Ring like pop starts during and—above all— after their performance. This prompted the top-rate jury to award a prize in the spontaneously created category "Best Soloist" to drummer Dominique "Gaga" Ehlert. And spontaneously they were selected by the Talent Scout of Double Moon Records to represent the series "Jazz thing Next Generation" with their new and upcoming debut CD.
The opener Ya Tashus', which gives the album its name (Russian for "I'm wild about it"), is fascinating due to the contrast between Sascha Stiehler's reduced and accented piano playing on a complexly structured rhythm base. The clear, full sax sounds of the bandleader whirr above it. And then you are already hooked in the Evgeny Ring world. It is a world far from the Olympian higher-faster-further philosophy that bets on the ensemble effect instead of technical possibilities. For this to succeed, masters of the profession are required. And this succeeds superbly on Ya Tashus'. In the peaceful On The Verge, Dominique Ehlert, who otherwise sends out sparks, plays the drums in an extremely restrained manner, just as the ambience requires. Above all (or should we said behind all), a contrabass sound of a special kind floats; gentle, full, clear, present and discreet are the attributes, which are appropriate all at the same time for the mode of playing of Philipp Rohmer. They know their Kurt Weill, they know their Thelonious Monk and Bill Evans, and of course they also know their Miles Davis. The only composition not by them on this debut album is by Miles, Nardis (and Miles composed it for Cannonball Adderley, but never recorded it himself). But the Evgeny Ring Quartet interprets this Nardis as if it came from Scandinavia. That is what is particularly special about the Evgeny Ring Quartet: When they do use material from others, then firstly only as an exception and secondly not as a copy. More than this exception is not required either, because Evgeny Ring and Sascha Stiehler prove that they have a high level of composing skills. By the way, we do not think it is reprehensible at all if you want to accompany the infectious groove by snapping your fingers and following the rhythmic complexity by nodding your head not necessarily in time. We are talking from experience.