Label
: Retrieval
Format
: CD
Barcode
: 0608917906721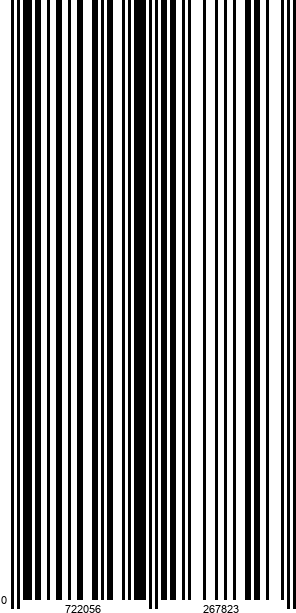 Catalog number
: RTR 79067
Releasedate
: 15-09-11
The California Ramblers are perceived today as being strongly representative of the 1920s "jazz age", epitomised by the phrase "Vo-Do-Do-De-O", an association that has led to the band's musical worth sometimes being undervalued or viewed as somewhat ephemeral. The tracks on this CD, however, show that the outfit could produce solid, timeless jazz when allowed to do so, helped in no small measure by the longer recording time of these Edison Diamond Discs, which give the soloists space to stretch out in a way that was not possible on standard three minute recordings.
The hottest of the California Ramblers on Edison
Featuring Adrian Rollini, Jimmy and Tommy Dorsey
One of the best known dance bands of the 1920s
The California Ramblers were one of the very first big bands on record to aim for dance music with strong jazz overtones.
The California Ramblers are perceived today as being strongly representative of the 1920s "jazz age", epitomised by the phrase "Vo-Do-Do-De-O", an association that has led to the band's musical worth sometimes being undervalued or viewed as somewhat ephemeral. The tracks on this CD, however, show that the outfit could produce solid, timeless jazz when allowed to do so, helped in no small measure by the longer recording time of these Edison Diamond Discs, which give the soloists space to stretch out in a way that was not possible on standard three minute recordings.

The California Ramblers were unusual for a top dance band in that they didn't have a designated arranger within their ranks, but instead relied on 'stock' arrangements supplied by music publishers. These stocks were amended to suit the band's instrumentation, and, in addition, hot arranged passages were often devised by the musicians themselves; such passages can be heard on many of the tracks on this CD. Some of these 'head arrangements' would have been worked out in the recording studio, such was the skill of the musicians, though others were undoubtedly rehearsed in advance. Rollini was himself an excellent arranger, as was the band's long-term pianist, Irving Brodsky.

By 1925, in addition to Adrian Rollini on bass sax (and sometimes piano and xylophone), the members of the band included Bill Moore (t), Tommy Dorsey (tb), Jimmy Dorsey and Arnold Brilhart (reeds), and a rhythm section consisting of Tommy Fellini (bj), Irving Brodsky (p) and Stan King (d). Bill Moore is of particular interest in that he was a light-skinned black musician who 'passed' for white. As such, he played with white groups throughout the 1920s, sometimes billed as "The Hot Hawaiian"! One of the other dance bands he played in the 1920s was that led by saxophonist Jack Pettis. Although such arrangements between black and white musicians in recording studios were not altogether unknown in the 1920s, they were certainly very unusual.

The roster of musicians inevitably changed over the years, and with some of the Ramblers recordings it is all but impossible to accurately ascertain who played on what titles. Fortunately, for the Edison sessions we have accurate personnels taken directly from Ed Kirkeby's own pay books and note books. Some of the names listed are unfamiliar indeed, and do not appear to have recorded with any other bands. Surprisingly, Arthur Hand never recorded with the Ramblers, according to Kirkeby; what is sometimes taken to be a violin is actually Arnold Brilhart playing an E-flat soprano saxophone. (By 1925, Arthur Hand had left the Ramblers. Variety of July 30, 1924 reported that "Arthur Hand, conductor of the California Ramblers, is one of the four heirs to $500,000 left to the family on the death of his father.")