Label
: Buzz
Format
: misc
Barcode
: 0608917455427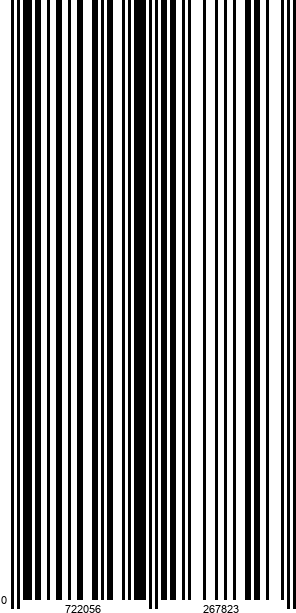 Catalog number
: ICP 1275
Releasedate
: 18-11-12
Complete boxed catalogue of the Instant Composers Pool, including some never before released material. The box contains 52 cd's and 2 dvd's, a photobook by Pieter Boersma and a blueprint of the famed 'camel-chair'.
Complete boxed catalogue, including some never before released material
The ICP cd's are now re-released in a limited edition boxset containing 52 cd's and 2 dvd's, a photobook by Pieter Boersma and a blueprint of the famed 'camel-chair'
Each box is hand painted by Han Bennink himself
"Improvisation is like daily life... like crossing a street" - says Han Bennink. The ensemble of the Instant Composers Pool, or ICP, improvises for 45 years now on the highest level. "These guys can swing like madmen and then all of a sudden play the most sensitive ballads" according to trumpetplayer Dave Douglas.This is really an improvisational monster with ten heads! Furthermore co-founders Misha Mengelberg and Han Bennink are the true "Giants of European jazz"! ICP is historical, unique and there is nothing else like it in jazz.

The music that is released during all these years has now been collected and is planned to be released as a special edition box. It will contain 52 cd's, 2 dvd's (including bonus material that has never been released before), a blueprint of the famed 'camel-chair', and a photo-book of the rich ICP-history as shot by Pieter Boersma. Every box is numbered and unique because Han Bennink himself will be painting each copy by hand!

About the history of ICP:
In 1958, guitarist Jim Hall, in liner notes to a Jimmy Giuffre album, used the term "instant composition" to describe improvising. A few years later, Misha Mengelberg, knowing nothing of this, re-coined the term, and it stuck. A quiet manifesto, those two English words countered notions that improvising was either a lesser order of music-making than composing, or an art without a memory, existing only in the moment, unmindful of form. Misha's formulation posited improvisation as formal composition's equal (if not its superior, being faster).

Yes but: Misha says he was thinking of "instant coffee," stuff any serious java drinker recognized as a sham substitute. He deflates his lofty idea even as he raises it. In the mid-1960s Mengelberg became involved with the Fluxus art movement, which he found inviting because it stood for nothing, had no ideals to defend. What bound together Fluxus's conceptualists, shock artists, early minimalists, musical comics et cetera was a need for a performance format that could accommodate them all. (Hence that symbol of '60s kookiness, the multimedia Happening.) Eventually he formed a band with that kind of flexibility: the modern ICP Orchestra.

ICP co-founders Mengelberg and drummer Han Bennink have played together since 1961; before long they'd played on Eric Dolphy's 1964 Last Date and in a successful Dutch quartet, until they brought in the anarchistic young reed player Willem Breuker, whose disruptive presence tore the group apart. That was OK; Han and Misha liked musical confrontations. Mengelberg had studied composition at the Hague conservatory (alongside his friend Louis Andriessen); in his '60s game piece "Hello Windyboys," two wind quintets variously engage in call and response, communicate in musical code, interrupt or block each other, or seduce their rivals into cooperating. They did formally what ICP's musicians now do informally.

Bennink, Breuker and Mengelberg founded the ICP co-op in 1967. In 1974 the saxophonist left to form the Willem Breuker Kollektief, longtime flagship of Dutch improvised music. Mengelberg (and Bennink) founded the raggedy ICP Tentet (including German saxophonist Peter Brötzmann, and sometimes cellist Tristan Honsinger). That band matured into something very like the present-day ICP Orchestra in the 1980s, with the addition of younger players, some of whom have been there ever since: trombonist Wolter Wierbos, saxophonists/clarinetists Michael Moore and Ab Baars, and bassist Ernst Glerum.