Label
: Challenge Records
Format
: CD
Barcode
: 0608917335422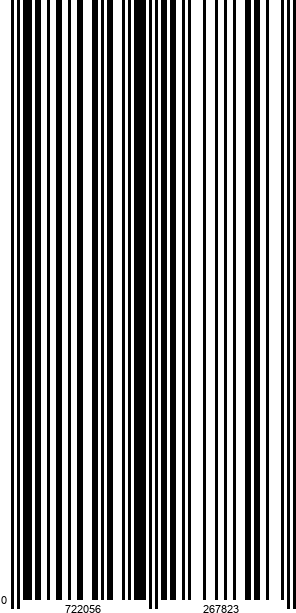 Catalog number
: CR 73354
Releasedate
: 16-01-13
The idea behind The Montreal Sessions," remembers Maxymych, "was to recreate a classic sound of the Art Van Damme Quintet that was heard in clubs and other venues in the 1960s and 70s with the accordion as the lead instrument.

Producer Peter Maxymych has long been a fan of the type of group that accordionist Art Van Damme led in the 1960s and '70s. Van Damme, who led over 40 albums in his career, worked extensively in the studios and published influential accordion instructional books, led a quintet comprised of accordion, vibes, guitar, bass and drums. On The Montreal Sessions, the same instrumentation was put together to play a set of swinging jazz standards.

Accordionist Kenny Kotwitz has a style similar to but not a strict copy of Van Damme's. He is joined by vibraphonist Steve Hobbs, guitarist Greg Clayton, bassist Alec Walkington and drummer Dave Lamb. John LaBelle contributes warm vocals to "Close Your Eyes," "Nobody Else But Me" and "Dancing In The Dark.

Steve Hobbs contributed the arrangements, which bring back the easy-listening and swinging sound of the Van Damme Quintet. Hobbs and Clayton take plenty of concise solos, Walkington and Lamb are excellent in support of the lead voices, and LaBelle's excellent singing is an added plus. However Kenny Kotwitz is naturally the main star. When producer Maxymych saw and heard Korwitz perform on You Tube, he immediately contacted him for the project, and was surprised to find out that Korwitz had been Van Damme's best friend, which was only fitting. Based in Los Angeles and often busy in the studios, Kenny Kotwitz was a perfect choice for the spot for his solos are inventive, melodic and joyful.

The Montreal Sessions succeeds on all levels.

Recreating a sound that was heard in clubs and other venues in the 1960s and 70s
When the accordion was a favoured lead instrument
The music was inspired by Art Van Damme, who led a very popular quintet consisting pf vibes, guitar, bass and drums
"I was very lucky to discover Kenny Kotwitz", says producer Peter Maxymych. "I found him on You Tube [..] As it turns out, he was Art Van Damme's best friend and actually played at his funeral. His sound was exactly what I was looking for"
The five musicians recorded The Montreal Sessions in three days
Maxymych: "This is what happens when you have great talent getting together. Their sounds blended together perfectly."
Steve Hobbs wrote the arrangements for the dozen standards, bringing back the Art Van Damme sound but in a fresh and modern way
"The idea behind The Montreal Sessions," remembers producer Peter Maxymych, "was to recreate a sound that was heard in clubs and other venues in the 1960s and 70s. The accordion was the lead instrument in those groups and the music was inspired by Art Van Damme, who led a quintet with vibes, guitar, bass and drums."

The most famous of all jazz accordionists was Art Van Damme. Born in 1920, he started playing accordion when he was nine, had extensive classical training, and gained some prominence in 1941 when he joined Ben Bernie's radio band. As a studio musician during 1945-60, he worked constantly on radio and television for NBC. He also hosted his own 15-minute Art Van Damme Show for NBC radio for 139 episodes, worked with many singers (including Jo Stafford), and in his career recorded at least 42 albums as a leader and over 150 overall. Van Damme's quintet, using the same instrumentation as the George Shearing Quintet except for substituting accordion for piano, became his trademark sound. For a period, Joe Pass was his guitarist. Art Van Damme was active until shortly before his death at age 89 in 2010.

For The Montreal Sessions, producer Peter Maxymych wanted to bring back the classic sound of the Art Van Damme Quintet but without merely copying the past. "When I was in my teens, I used to play accordion in a trio for extra money. I was never a terrific musician but we did work a lot in ski lodges, some weddings and provided dance music in a few clubs between shows." Although he did not pursue playing music, he always loved the sound and became a big fan of Art Van Damme. While the sound of the accordion combos have largely disappeared in the years since, he never forgot it and vowed to someday bring it back on a record.

Montreal was a natural setting for this recording. It hosts one of the biggest and most prestigious annual jazz festivals in the world. Back in the 1960s when Art Van Damme was at his most popular, Montreal was home to some of the world's best jazz clubs including the Bellevue Casino and the Black Bottom.

The five musicians recorded The Montreal Sessions in three days. The performances came together quickly, an impressive feat considering that Hobbs and Kotwitz had never met before and were not familiar with the Canadian musicians. "This is what happens when you have great talent getting together. Their sounds blended together perfectly." Listening to this music, one would swear that this was a regularly working band that had played together for years.(from the linernotes written by Scott Yanow)