Label
: Artistry music
Format
: CD
Barcode
: 0181475703327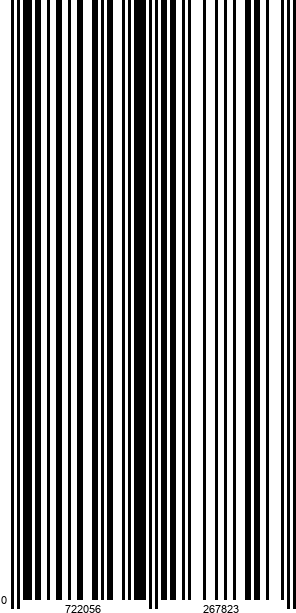 Catalog number
: ART 7033
Releasedate
: 09-10-12
Church Boy remains faithful to the virtuoso Joyner's signature jazz sound
Joyner also throws in some rock-and-roll and pop with nods to Toby Mac on the moving "City On Our Knees"
Joyner's diversity is amazing, delivering an original composition "This Is My Song"
Church Boy offers familiar covers as well as songs penned, produced and arranged by Joyner
The fusion of the two distinct genres of jazz and gospel flow seamlessly; the popular saxophonist endearingly nicknamed 'Lil Man Soul' makes clear his connection to Gospel music
JACKIEM JOYNER CHURCH BOY Renowned chart-topping contemporary jazz artist and producer Jackiem Joyner has traveled all over the world with his signature saxophone sound, yet he returns home—figuratively—on his fourth release, Church Boy. Reaching back to his roots and reigniting his faith, Joyner brings together his beloved jazz and his foundational gospel music. Joyner made his debut in 2007 as a standout saxophonist who plays a range of other instruments. With his masterful talent of instrumental jazz, Joyner tells a story without words.

Joyner taps into his long-held belief that his music has always been inspired by God, while showing the world that praise and worship can take on many forms. Joyner proves Gospel is not a specific style, but rather an expression of love and adoration to an amazing God.

"My new album Church Boy confirms my place in the music ministry of God," Joyner says. "The album stems from my time as a young and eager boy who wanted to play a part in music ministry. Although my previous albums are in the jazz or smooth jazz genre, I have always believed that my music comes from God. Every new talent I acquire, I make a point to dedicate it to my Heavenly Father, Jesus Christ."

The album is a transparent and honest testament of Joyner's faith. After graduating from high school, Joyner moved from upstate New York to Virginia and found himself with no money, no job and homeless. For almost six months Joyner lived from shelter to shelter, sometimes staying with a friend. His Pastor helped him get on track by helping him find a job and an apartment. Thinking his difficulties were over, Joyner was shocked to find himself once again homeless in just a few short months. It was the same situation, shelter to shelter, eventually hitting rock bottom and living in his car.

"I found myself praying a lot because these were very difficult times," recalls Joyner. "No one knew I slept in my car for a month. I learned that if I didn't experience those hard times, I believe my character would have been different. I don't think I would have become the strong Christian that I am now."

Joyner leaned upon his beliefs and relationship with God instilled from a childhood filled with home bible studies and gospel music. His life turned around through completely trusting God. "Having gone through those experiences, I don't believe there is anything too hard for God, and I don't believe there will be anything that will shake my faith again. I am totally sold out for God and no matter what, I'll always depend on Him to see me through."

Church Boy reflects the Virginia-born saxophonist's deep roots in ministry. "My music career is a testament to how God will bless you and how he will bring you out of something...you will come out much stronger," states Joyner. The title Church Boy, like his past projects, reveals a little of himself...a self-proclaimed "church boy" who will unashamedly give glory to God through his music. "This project," states Joyner, "is my offering to Him, and my way to share my testimony of what He means to me."

Church Boy remains faithful to the virtuoso's signature jazz sound, and varies from the whimsical sound evident on the Kirk Franklin cover of "I Smile" (joined by jazz great Kirk Whalum), to the theatrical on the universally popular hymn "Jesus Loves Me." Joyner also throws in some rock-and-roll and pop with nods to Toby Mac on the moving "City On Our Knees," the up-tempo favorite "You Are Good" by Israel Houghton, and the compelling "Bless The Lord (Son Of Man)," a Tye Tribbett classic with Jonathan Butler on lead acoustic guitar. "One of my favorite songs that meant so much to me during a very tough time in my life," states Joyner, "is the Percy Bady- penned, 'Still I Rise,' beautifully recorded originally by the incomparable Yolanda Adams. It was important for me to record that song. The anointing came and took over the instrument as I was playing and I could feel the presence of God."

Joyner's diversity is amazing, delivering an original composition "This Is My Song," as well as a take from today's pop charts, Justin Beiber's "Pray." "Sunday Jam," the epitome of smooth grooves, is a perfect song for Sunday morning listening or a Sunday afternoon drive. Church Boy offers familiar covers as well as songs penned, produced and arranged by Joyner. The fusion of the two distinct genres of jazz and gospel flow seamlessly; the popular saxophonist endearingly nicknamed 'Lil Man Soul' makes clear his connection to Gospel music.

"I can remember a time when I couldn't wait until church service was done so I could get a chance to bang on the instruments," says Joyner. "One day the Pastor of my church told me that I was going to learn an instrument and be very involved in the gospel ministry. I had no instrumental experience and had no idea what he was talking about. Church Boy takes me and will take the audience back to church. From the time that I was very young, Gospel music was the dominant music played in my household, and Church Boy is a true reflection of who I am, and where I came from."

Born in 1980 in Norfolk VA, Joyner inherited some of his musical gifts from his professional bass player father, but grew up in a single parent household and developed most of his musical sensibilities from singing in the church choir and playing drums. After moving to Buffalo NY, the young musician was told he would "look good" playing the sax when he got to high school and he immediately took to his new instrument. While attending Fowler high school in Syracuse under the leadership of his music teacher and mentor Loue Adams, he decided to compete in the NAACP's youth achievement program "ACT-SO" (geared towards African Americans demonstrating academic, artistic, and scientific prowess and expertise) representing the city of Syracuse. Joyner won the state competition three years in a row.

After high school he moved back to Virginia, where Bishop Michael Patterson of the World Harvest Outreach Ministries in Newport News made him head of the music department. Joyner participated in many outreach services including a mission trip with his Pastor to minister to audiences in Nigeria and Kenya, and the refugee camps of Ethiopia and Sudan. "A life changing experience," Joyner says.

Eventually Joyner relocated to California and caught the attention of iconic trumpeter Rick Braun and saxophonist Richard Elliot who immediately signed him to their record label Artizen Music. There Joyner released his first international album, Babysoul, to high acclaim. Since then Joyner has performed at many festivals including the Capital Jazz Festival, Hampton Jazz Festival, Bermuda Jazz Festival and Long Beach Jazz Festival. Joyner has performed alongside greats such as George Duke, Wayman Tisdale, Marcus Miller, Najee, Kirk Whalum, Gerald Albright—as well as a 30-city tour with Ronnie Laws, Angela Bofill and Jean Carne—to name a few.

Joyner's God-given musical talents have allowed his music to touch people everywhere, leading to performances in many countries including Germany, South Africa, Japan, Russia, Ukraine, Lithuania, Belarus and Azerbaijan.

In 2007, Smooth Jazz News named Joyner Debut Artist of the Year by for his album Babysoul. Since signing with Artistry Music/Mack Avenue Records, Joyner has enjoyed a successful smooth jazz career having spawned two #1 singles from Lil' Man Soul on Billboard's Contemporary Jazz chart. "I'm Waiting For You" topped the smooth jazz radio charts for an incredible 12 weeks, the longest running #1 single and Song Of The Year at the 2009 American Smooth Jazz Awards. The second single, "Take Me There," was released in early 2010 and also went to the #1 spot on the Billboard Contemporary Jazz chart, remaining there for 6 weeks straight. His third album, Jackiem Joyner—a funk/pop/groove mix featuring Paul Jackson, Jr. on guitar—enjoyed great success with the Latin flavored single "Dance With Me" and the high-energy motivational song "Push," reaching #3 and #2 respectively on the Billboard Contemporary Jazz Song chart.