Label
: Challenge Records
Format
: CD
Barcode
: 0608917336320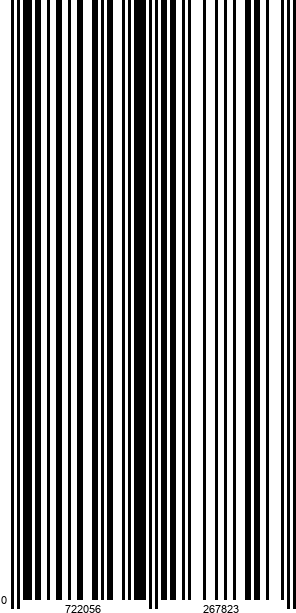 Catalog number
: CR 73363
Releasedate
: 10-05-13
World-class pianist and composer Kenny Werner his prolific output of compositions, recordings and publications continues to impact audiences.

Conversational protocols, common repertoire, understanding of form, affinity with the masters of the music; these are the elements that make it possible for three musicians to meet in the studio, sit down and create some coherent music together.
Kenny Werner is a world-class pianist and composer
His prolific output of compositions, recordings and publications continue to impact audiences around the world
Quincy Jones has said of Kenny, "Perfection, 360 degrees of soul and science in one human being. My kind of musician."
A well oiled pianist, an exceptional engineer, a club owner who really loves the music and a record producer who also gives it up for the music
Kenny has written many original compositions featuring trios and other small group configurations
Kenny played with Toots Thielemans, the legendary harmonica player. For twenty years he has played with and arranged for Betty Buckley, a Broadway legend. They made six albums together
He had nearly forty-year friendship and musical collaboration with Joe Lovano. They have recorded on a number of each other's projects.
Jazz - music in the moment. Jazz - music as a conversation. Jazz - music embedded in a strong and long tradition. Conversational protocols, common repertoire, understanding of form, affinity with the masters of the music; these are the elements that make it possible for three musicians to meet in the studio, sit down and create some coherent music together. Oh, it's not like we didn't play together before. A small tour with this trio a few years ago, playing mostly Kenny's compositions; a few concerts with the legendary Toots Thielemans, where we supported the songs played by this gentle giant. Another tour with Ritchie Barshay on drums some years back. To meet in the studio in Osnabrück was like a meeting of old pals. There was no need to plan much; Chris, the sound engineer, made sure the piano was in excellent shape, that we could see each other, hear each other and so we only had to trust our ears, our intuition and just observe to how the music would unfold. For so many years, as more immature players, we might think we can control the music, that we need to practice and work to know more, be more complicated. And to a certain extend we do need to grow and develop our skills to a certain level. Maybe not even to play things out, but to have the confidence to feel that one is ready to deal with things as a musician. From that confidence it becomes so important to let go, to not try to control; to look for an unconditioned response. Listening becomes a very important asset; leaving out the ego is another one. Surrendering to the music gives us the greatest chance that some real creativity might happen. Music coming out that is larger than the sum of the individual abilities. And somehow, this was what was happening on those few days in the studio. We just played. Oh, at some point Kenny pulled out a piece of sheet music (Elegante), we played a few standards; see how we could pull them apart and yet keep them together (There Will Never Be Another You). But mostly we improvised, listened, we let go of desire and just let things unfold as they wanted to unfold. Sometimes it didn't work, sometimes it worked - and it's the stuff we looked back on as satisfying musical conversations we put on the CD you are listening to now. We liked the process, I hope you like the result. Hein Van de Geyn, Scarborough, November 2012