Label
: Brana Records
Format
: CD
Barcode
: 0821158101926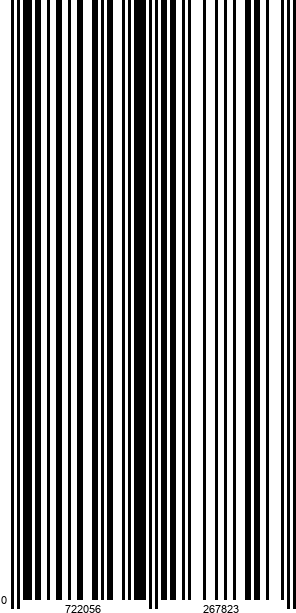 Catalog number
: BR 0019
Releasedate
: 01-12-08
Piano Quintet is a rather illogical name given to an ensemble of piano with a string quartet. However, in this case, both Rubinstein and Rimsky-Korsakov opt for something completely different and select the unusual combination of four woodwind and piano. Although Rubinstein was fourteen years older than Rimsky-Korsakov, they became quite friendly later in their lives. Both Rubinstein and Rimsky-Korsakov found inspiration in the literature of Lev Alexandrovoich Mey (Rubinstein for Ivan the Terrible and Rimsky-Korsakov for operas and numerous songs) and they were both extremely passionate about composing. As co-founder of the St. Petersburg Conservatory and Professor of Composition at the St. Petersburg Conservatory respectively, Rubinstein and Rimsky-Korsakov had a profound influence on the subsequent generation of Russian composers.
However, Rubinstein was a more cosmopolitan composer and outspoken in his views, seen to antagonise other Russian nationalist composers, namely "The Five" of which Rimsky-Korsakov was a member.

Anton Rubinstein: Piano Quintet in F major, Op. 55
Rubinstein wrote several chamber works: string quartets, violin/cello sonatas and also a Sonata for viola and piano (a particularly valuable piece of repertoire for viola players). His Piano Quintet in F major, Op. 55, dated 1855, is one of two he composed and is written in four movements. Rubinstein demonstrates his expertise in instrumentation, composing melodies that augment the sonorities of each instrument. He partners them with skill, dividing motifs to create contrapuntal themes, writing for the piano as if it were an orchestral part and at other times, as solo instrument shimmering in the background. Like Schumann, Rubinstein wrote predominantly for the piano and at times, this quintet sounds like a concerto for the instrument.

Nikolay Andreyevich Rimsky-Korskov: Piano Quintet in B flat, Posth.
The Piano Quintet by Rimsky-Korsakov has a more traditional feel than that of Rubinstein. It may even come as a surprise that Rimsky-Korsakov wrote chamber music, but when the Russian Musical Society announced a contest for a chamber work in 1876, Rimsky-Korsakov wrote two works, his Sextet For Strings and this quintet. The prize was awarded to a Trio composed by Napravnik and Rimsky-Kosakov's quintet was overlooked. It is rumoured that Napravnik had the fortune of an excellent sight-reader by the name of Leschetizky to play his work and that Rimsky-Korsakov's Quintet had a less-capable performer who clumsily struggled through the music. The first movement is similar in style to that of Beethoven's early compositions. The repetition of its main theme makes this movement particularly memorable. However, it is the melancholic second movement in which Rimsky-Korsakov uncovers his Russian nationalism. The beautiful dance-like third movement is worth the wait. It develops into a more serious section for solo piano, but features some solo passages for the horn, flute and clarinet, interspersed with rippling piano passages. Rimsky-Korsakov also writes a virtuoso moment for the bassoon which previously had a more rhythmic purpose rather than melodic. The wonderful dance theme returns to close.