Label
: Brana Records
Format
: CD
Barcode
: 0821158102329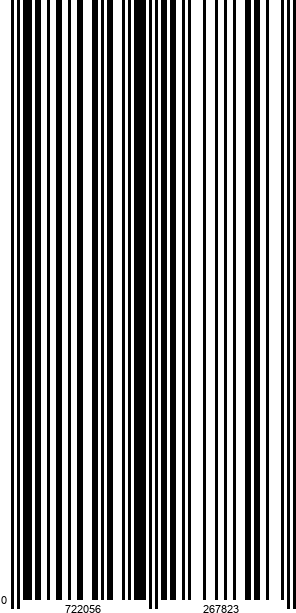 Catalog number
: BR 0023
Releasedate
: 01-12-08
Ludwig Van Beethoven: Piano Concerto No. 5 in E flat, Op 73 'The Emperor'
It is often said that Beethoven wrote his fifth and final piano concerto at a time when he had reached his height of genius. Composed in what is known to be Beethoven's "middle period," the expansive form and symphonic character of this work embrace inspiring and heroic melodies, poetic and beautifully ornamented passages, all of which place considerable technical demands on the pianist.
Beethoven began composing the work in 1809 when the French army had engulfed Vienna. His deafness was increasing and he began to shy away from performing in public. That is why this was the only concerto that Beethoven did not premiere. Instead, he chose his pupil, Carl Czerny to perform his masterpiece in Vienna on 28th November 1811.
The concerto bears a dedication to Archduke Rudolph who Beethoven was teaching at the time, but it's nickname 'Emperor' hints at a connection with Napoleon. There is none. Some years earlier, Beethoven scratched the dedication to Napoleon from his Eroica Symphony when the French general had crowned himself Emperor. It may be that the name stem's from Beethoven's association with aristocracy, but a more plausible reason for its nickname is that a French officer in the audience at the Vienna première is reported to have shouted "C'est l'Empereur!!!"
Ludwig Van Beethoven: Romance Cantabile in E minor, Hess 13
Willy Hess compiled a catalogue of Beethoven's works that were not published by Breitkopf and Haertel. He gathered over 300 pieces, the majority as fragments and sketches with faded ink and tattered papers.
His journey to find the Romance Cantabile was an arduous one. German musicologist, Ludwig Schiedemair mentions a fragment of a Romance remaining unpublished at the British Museum in his book titled 'The Young Beethoven.' At Willy Hess's suggestion, the Hoboken archive in Vienna appealled to the British Museum, but they had no recollection of such a work.
In 1945, an American musicologist called Donald W. MacArdle was working in London. He stumbled across the work in question having recognised the handwritten music and sent a photocopy of the complete work to the Viennese archive. Hess put the finishing touches to the one and only movement to prepare it for a performance.
It is reported that a girl by the name of Maria Anna von Westholt was the inspiration for this work. Beethoven was a friend of the Westholt family. Maria's father was a competent bassoonist and her brother was a talented flautist. Beethoven carefully composed for these two instruments but lost interest in his composition after writing the slow movement, Romance Cantabile. The outer movements were never composed.
Anton Rubinstein: Konzertstück for Piano and Orchestra, Op. 113
Anton Rubinstein composed his Konzerstück towards the end of his life and is dated around 1889. It is a continuous 3-movement work and is rather peculiar in its instrumentation. It is not unlike a Fantasy, in that it is one piece with pianistic intimacy with almost chamber music-like instrumentation contrasted by dense romantic expression. Rubinstein's writing for the piano is spectacular And he explores the darkest depths of the instrument.
The opening, Moderato assai features a 16th note (semi-quaver) triplet motif which is passed between the piano and orchestra. Listen out for a beautiful string arpeggio which lands on an unexpectedly delicate chord before the explosive piano cadenza. The second movement, Con Moto introduces a brief calm before the climactic Finale: Allegro. The 16th note-triplet returns and a scherzo-like piano segment with virtuosic flourishes heralds the end of the work.
This album features the greatest of Beethoven's piano concertos, the "Emperor," as well as his barely known Romance Cantabile and Rubinstein's one movement orchestral 'Konzerstück', worth listening to for it's unusual combination of instruments!