Label
: Brana Records
Format
: CD
Barcode
: 0821158102725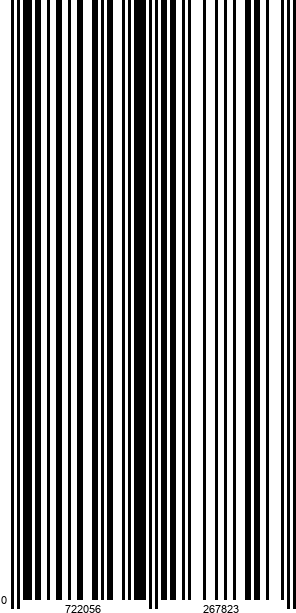 Catalog number
: BR 0027
Releasedate
: 01-12-08
This album features the piano concertos of Mozart and his contemporary Leopold Kozeluch, whose concerto Felicja Blumental performed with her own cadenza. Since composing this concerto, many of Kozeluch's achievements have been overshadowed by Beethoven.
Jan Antonin Kozeluch was born in Velvary, Bohemia (now the Czech Republic) on 26th June 1747 but adopted the name "Leopold" to distinguish himself from his cousin, the Kapellmeister in Prague. Kozeluch studied law while studying music privately with his cousin and with Frantisek Dusek (1731 –1799). From 1771, Kozeluch began composing music for ballet and even pantomimes, which were particularly successful. He moved to Vienna to further his career as a pianist, teacher and composer (both sacred and secular). In 1792, at the peak of his career, Kozeluch accepted the appointment of Imperial Chamber Conductor and Court Composer. While fulfilling his duties to the Court, Kozeluch experimented with genre and form, even arranging Welsh, Irish and Scottish folk songs.
Kozeluch was highly regarded for his role in the development and promotion of the piano. Since his death in Vienna on 7th May 1818, this achievement has been overshadowed by those of Ludwig van Beethoven.
Wolfgang Amadeus Mozart (1756 – 1791) was an unrivalled child prodigy who was devoted entirely to music from the age of 4. He was the only surviving son of his proud and demanding father who took his son (and daughter) on tour around Europe so that the 6 year-old Mozart could dazzle audiences. By the age of 20, Mozart had composed numerous operas, violin and piano concerts, at least 30 symphonies and many solo works. Although he had already established a high profile in Europe during his youth, Mozart found real creative freedom and true celebrity status in Vienna.
In his last year, Mozart – the great composer of the classical era, earned the equivalent of 80,000 U.S. dollars, including his fee for his Requiem, which lay unfinished at his death. Mozart and Kozeluch first met through Princess Elisabeth of Wurttenberg, who had invited Mozart to instruct her. She later became a pupil of Kozeluch. Marie Therese von Paradis was also a pupil of Kozeluch, who commissioned Mozart to write a piano concerto for her tour to Paris. The result was the Piano Concerto No. 18 in B flat, K456 – something that may have sparked a rivalry between the two composers.
It is rumoured that they had become friends at a coronation ceremony in Prague, but Mozart claimed that Kozeluch continually followed him around Prague with petty jealousy and later, requested his contemporary's name not to be mentioned in his biography.
Beethoven described Kozeluch as "miserablis" and Haydn didn't much care for Kozeluch having heard the composer crtiticising some of his work.
One particular incident of note happened at a performance of a new quartet by Haydn. It is said that Kozeluch turned to Mozart to denigrate various aspects of the Haydn composition and exclaimed "he (Kozeluch) would never had done it that way". Mozart responded "nor should I, but do you know why? Because neither you nor I would have had so good an idea."
Nevertheless, the popularity of both composers is evident. Kozeluch received an invitation to succeed Mozart as Court Organist in Salzburg, a position that he turned down with the remark "What deters me most is the Mozart affair. If the archbishop should let such a man go, would he not do worse to me?"
Not only did their paths cross through performing and composing, but they also met through publishing circles. Kozeluch established his own publishing firm called Musikalisches Magazin in 1784 and made several of Mozart's works available. He was able to cash in on the popularity of Mozart's opera, Die Zauberflote while at the same time, offering his own compositions for sale.