Label
: Buzz
Format
: CD
Barcode
: 0608917610529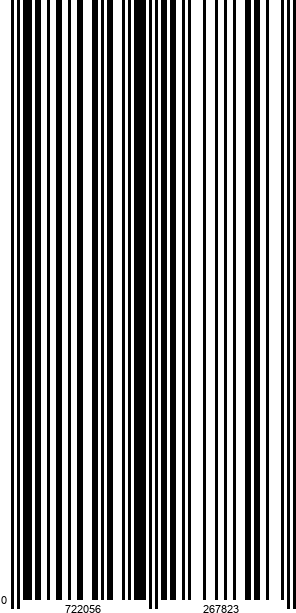 Catalog number
: ZZ 76105
Releasedate
: 23-08-13

- Lisbon Underground Music Ensemble is a collective of 15 musicians with diverse backgrounds and experiences in the fields of jazz, pop, rock, classic, contemporary and improvised music.
- Influenced by many sources ranging from Funk to textural music, from Boogie woogie to impressionistic ambient, the group combines elements of writing with improvised patterns, using a variety musical languages.
- The project is led by the composer and musical director, Marco Barroso.



While post-modern artistic practices were gradually referring to an insoluble neo-modernism or were satisfying themselves with a cut-and-paste approach, some isolated creators have been devising, often without loudly advertising their purposes, something which can be called, for lack of a better word, "post-post-modernism". In Portugal, the composer, orchestra director, pianist and electronica manipulator Marco Barroso is one such creator. His objective might be that theorized by Lyotard: to build new systems or, in the language of architecture, new buildings from the ruins of previous constructions. However, if such an ambition was sometimes misunderstood during a period when everybody was still following post-modernism (since at the time some of those post-modern monuments had not yet collapsed) the approach now is quite different. The music that Barroso creates for the Lisbon Underground Music Ensemble (LUME) is speculative in the sense that, instead of being assertive, it raises questions and possibilities. If post-modernism has become a dogma, LUME's post-post-modernism is a permanent "what if?", keeping all options open.

One of those buildings or systems (it is actually a subsystem) which were not and still have not been abandoned more than 20 years after the emergence of the post-modern is that inhabited by the big bands of jazz. No matter how many times it has been announced that orchestralism has disappeared from jazz, in the midst of an economic crisis that should make it hard for large groups to operate, big bands are still appearing on the music scene and maintaining all of their historical references. The examples of Maria Schneider and the Orquestra Jazz de Matosinhos, at an international and national level, respectively, are sufficient for us to understand the scope of this evidence. Well, Marco Barroso deals with the formalisms and the heritage of a big band. He does not use these elements as rubble from an act of demolition but as the raw material of a modernist reality which is still alive, a reality that was built over the course of a century by Duke Ellington, Billy Strayhorn, Fletcher Henderson, Glenn Miller, Benny Goodman, Count Basie, Dizzy Gillespie, Gil Evans, Charles Mingus, Carla Bley, Thad Jones, Mel Lewis, Lew Tabackin, Toshiko Akiyoshi, Sun Ra, Alexander von Schlippenbach, and Anthony Braxton.

Although references to all the elements of the big band during the aesthetic and technical evolution of jazz are present in this much-awaited album by LUME, the recording's links to tradition must not be overstated. If the orchestra plays the sounds of stylistic heritage (Turn Around and Free Style Boogie are good examples of this), it does so by dramatizing the original language. Marco Barroso's post-post-modernist jazz is a representation of modernist jazz: just as Magritte's pipe is not a pipe but a representational drawing of this object ("ceci n'est pas une pipe"), the different types of jazz that appear on the CD (dixieland, swing, be-bop, funk-jazz, free jazz, etc.) are "fake" versions of the adopted models. The electronica work developed in the pieces functions as a framing device, highlighting the fact that we are watching a "movie" composed of flashbacks: each computer-generated sound wrapper which is added to the ensemble is filtering the present, each transition between different tracks using the noise of a turntable needle on a vinyl record gains a symbolic value and locates us within the frame of memory.

The strived-for cinematic effect is deepened by a frugal use of samples, lines mainly taken from recordings of live concerts. On the track Ignição the successive samples came from the world of pop-rock, specifically from bands like the Pixies, Grandmaster Flash, Morphine, Devo, Big Black, Mike Patton, and Frankie Goes to Hollywood. Those unfamiliar with this area of music will not recognize the sources, but everyone else will immediately recognize Frank Black's voice. Marco Barroso's sampling even includes the seventh art: on Curves on the Points to Find, a pun evoking a piece by contemporary composer Luciano Berio, we hear the breathing of the astronaut who appears in one of the most intense scenes in Stanley Kubrick's 2001: A Space Odyssey, and on Festa we are reminded of a passage from the first episode of the TV series Space: 1999 in which the Moon is knocked out of orbit by an explosion. Such procedures not only create mental images but also shift the signs of the big band into a different musical dimension and even undertake a transference to references outside music.

While Barroso's writing for wind instruments (six woodwind, six brass) is often Zappesque (mainly evoking the Zappa of Lumpy Gravy), the electronic work is inspired by The Residents: these are not your standard big band jazz models but they do invoke concepts used by LUME. The music documented in this work is "groovy" and abstract. It uses "drones" and complex counterpoints. It feeds on blues, enters into the realm of erudite music, and acts in layers, of which the remarkable solos (by Eduardo Lála, Elmano Coelho, Jorge Reis, José Menezes, João Moreira, Paulo Gaspar and Luís Cunha) are only the top layer. It plays with paradoxes, and above all, reinvents the postulates in question. In other words, this is the music of our "post-contemporaneity", the term that best defines this period that deals with everything that has already been musically created, drawing from it new consequences and demonstrating that the future is built with the past. An outstanding undertaking, unique in Portugal, which will surely not go unnoticed worldwide.

Rui Eduardo Paes
(music critic, essayist)