Label
: Challenge Records
Format
: CD
Barcode
: 0608917338829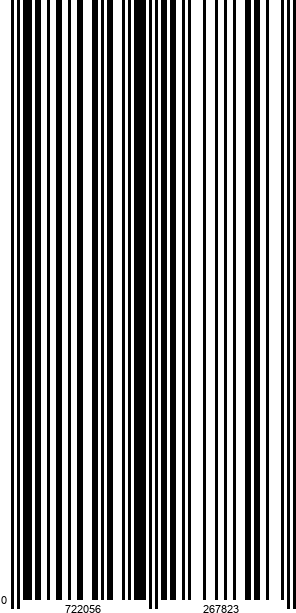 Catalog number
: CR 73388
Releasedate
: 31-01-14
This album is inspired by the conceptual approach of Dutch painter Piet Mondriaan. In his search for the essence of beauty, Mondriaan developed his own visual language. His example felt like a great encouragement for the trio to look for ways to blend all their influences into an individual style that reflects the time we live in.

Emotional depth and picturesques qualities of filmmusic
A very original way of combining European classical music and improvised contemporary music of 2014
When Rembrandt was living in Cairo, Egypt he developped a love for the classical music of the middle east, which you can sophisticatedly hear enhanced in his advanced rhythms in 23/8 and 11/8
Use of an 1850 original German mini-Harmonium as well as the Indian Harmonium on this recording
"One of the highlights of the North Sea Jazz festival "wrote jazzmagazine after the trio's concert at the festival.
12 original compositions by one of the leading new voices on the Jazzscene today
A stricking fresh new version of John Coltrane's classic jazzpiece "Naima"
Bassist Tony Overwater plays many melodies on his bowed bass, in stead of plucked bass.
In 2014, the new album of pianist Rembrandt Frerichs is released on Challenge Records.
Reviews about his previous album
"Continental"
were very enthusiastic; "
a master on his instrument
", "
one of the highlights of the North Sea Jazz Festival
", "
music with deep and poetic meaning
". After this record came out, Rembrandt played at the North Sea Jazz Festival, Akbank Jazz Festival, BIMhuis, November Music, Madrid Jazz Festival, Cairo Jazz Festival and did tours to India, Algeria, Turkey, Spain, Germany, Belgium and Israel. With his seventh album, Rembrandt takes the good reputation of the trio even further, finding new depths in new music.
The title 'A Long Story Short' has always been a phrase that appealed to rembrandt's imagination and is also the title of one of the more cinematic pieces on this album. It is a phrase that, on multiple levels, speaks to the artistic development of this trio.
Rembrandt uses poetry-based rhythms, one of the many reasons why he loves the art music of the Middle East. Frerichs: "l often wondered why an Arabic 23/8 rhythm sometimes touches me more than straight ahead 4/4 time. i think it is because, like a line of poetry, its cadence invites you into a dancing, bouncing universe full of opportunities to change your perspective on your own musical language".
Even if their shared love for Middle Eastern music can hardly be heard literally on this album, it is an important compositional factor. "If I hadn't spent many hours listening to the music of Kayhan Kalhor, Ahmet Meter, the Al-Kindi ensemble or the Ottoman masters, I would never have come to appreciate the rhythmic aesthetic of their part of the world. The challenge is of course to translate this aesthetic to the musical language of the modern creative piano trio. In this process I always try to keep in mind Mondriaans principal of trying to capture the essence of something by the abstraction of it."
It is in the recording studio that a long story with many side-tracks needs to be edited down so it can be told in the timespan of an album. In just two days a number years of creative development is condensed into a short and clear message. "I am very happy with the way this worked out, but that doesn't mean though, that the arrangements of these pieces are now set in stone. In fact, one of the goals of this working band is to continue to refine the performance of the pieces, trying new angles and letting different sides of the compositions reveal themselves."