Label
: Magic Ball Jazz Records
Format
: CD
Barcode
: 0608917598926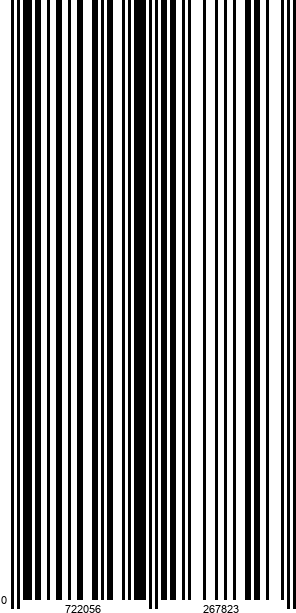 Catalog number
: MBJ 75989
Releasedate
: 28-02-14
"Such an awesome talent should be cherished and applauded, as it isn't an everyday occurrence. Beets is a fully grown monster, and it may not be long before Jazz lovers on both sides of the ocean become aware of that."
Jack Bowers, Cadence (about the CD New York Trio)
"Beets readily validates the praise (see the review of New York Trio 1), unleashing his marvelous chops on the faster numbers and playing with remarkable warmth and maturity when the tempo slows. Beets is a superb writer as well. On second hearing, the opinion (see the review of New York Trio 1) remains unchanged. In sum, another wonderful album from young Peter Beets."
Jack Bowers, Cadence (about the CD New York Trio Page 2)
"He rations his finger-busting excursions, unleashing the flashing digits for maximum dramatic effect. Working in marvelous accord with Veal and Riley, Beets demonstrates as much innate taste as he does dextral ability, exemplified by a lovely, subtly funky reading of John Lewis' "Django" and his own affecting ballad "Tristity."
Read more...
Steve Futterman, Jazztimes (about the CD New York Trio Page 3)
"The title of one of Beets' originals -"Admirable"- is an appropriate metaphor for all of them. Stylistically, he's a lineal descendant of such quintessential boppers as Bud Powell, Hampton Hawes, Bobby Timmons and Wynton Kelly and is closely attuned to their modern progeny but with a lyrical outlook and rhytmic conception of his own underscored by tasteful, cogently structured lines that always swing and a technique that rivals anyone this side of vintage Oscar Peterson."
Cadence (about the CD New York Trio)
"A great deal of elan is brought to standard forms that should please even the jaded listener." "Beets' version of "The Best Thing For You" is the finest instrumental rendition of the tune that I can recall."
Read more...
John Schu, Jazztimes (about the CD New York Trio)
"Outstanding compositions", "fantastic timing", "brilliant"
Jazzreview
"The best young pianist I've heard in the last ten years. Beets leaves nothing unsaid. He swings with authority, creates constantly, improvises as though he was born doing it, and all of this with a light and lithesome touch. He's so good that it would make little difference what tunes he chose. Peter Beets is going to scare the hell out of some people."
George Fendel, Jazzscene
"Strong playing", "exciting solos", "straight ahead excellence", "a world class jazz act"
Down Beat, Austin American Statesman
"World class improviser"
Ted Panken, Down Beat, Jazziz, WKCR
"Great solos by the brilliant Dutch pianoplayer Peter Beets, who added a nice post-bop sensibility to the ensemble without overplaying. Very tasty and swinging."
Barry Warhoftig, New York Times
"While a knowledge of romantic pianist Frederic Chopin (1810 - 1849) can add to the experience of listening to pianist Peter Beets' Chopin Meets the Blues , it is by no means essential to enjoying it. This is a jazz album first and foremost, and a very good one at that."
Read more...
Greg Simmons, All about Jazz (about the CD Chopin meets the Blues)
"What zesty, light-stepping, buoyant sounds these are. There's some serious swinging happening on Dutch pianist Peter Beets' New Groove."
"Organically vibrant feel."
"Especially relaxed, off-the-cut vibe, sounding loose and spontaneous."
"With an engaging panache on an especially fine trio outing."
Read more...
Dan McClenaghan, All about Jazz (about the CD New Groove)
"A refreshing change of pace and revitalization of a trio format rarely used these days, Beets offers a "new groove" that is well worth giving a listen to. The swing is infectious and there's clarity of sound that is a hallmark of Peter's playing throughout. The pianist also looks at these familiar chestnuts with new eyes, making for a fresh slant."
Read more...
C. Andrew Hovan, All about Jazz (about the CD New Groove)
"Pianist Peter Beets plays like a great listener and solos with wry humor and refreshing flair each time he takes leave of the ensemble."
Read more...
Raul d'Gama Rose, All about Jazz (about the CD Infra-Rae: Ronnie Cuber Meets The Beets Brothers)
"Peter Beets, the 33-year old pianist with Amsterdam's Jazz Orchestra of the Concertgebouw, references Oscar Peterson and Bud Powell liberally – stylistically and chops-wise , not licks."
Ted Panken, Downbeat (about the CD New York Trio Page 3)
"Peter Beets tackles the hoariest of modern jazz formats, the piano trio, and comes with a bright, energetic set that brushes up both familiar and forgotten material. "So What" is redesigned at a very quick, almost mischievous clip, while the two Strayhorn tunes are lovingly outlined. Beets likes to play the blues and he can lead a soulful groove, but maybe the most inventive passage is his take on Sonny Rollins' Paradox, which is a compact and ingenious bit of repertory resurrection."
Richard Cook, Jazzreview (about the CD New York Trio Page 2)
"An unusual item that will be enjoyed by lovers of classical-jazz fusions."
Read More...
James Manheim, AllMusic (about the CD Chopin meets the Blues)
21/09/2010
Currently the new album 'Portrait of Peterson' has been released, a tribute to Peter's long standing musical idol, the great Oscar Peterson. The album is recorded in New York with Greg Hutchinson (who spent years as Peterson's drummer) on the drums and Reuben Rogers on bass. Beets has frequented many stages in the Netherlands with this "New York Trio", including Amsterdam's prestigious Concertgebouw.

The press (Cadence) wrote the following about Peter Beets: "A lyrical outlook and rhytmic conception of his own underscored by tasteful, cogently structured lines that always swing and a technique that rivals anyone this side of vintage Oscar Peterson."