Label
: Artistry music
Format
: CD
Barcode
: 0181475704324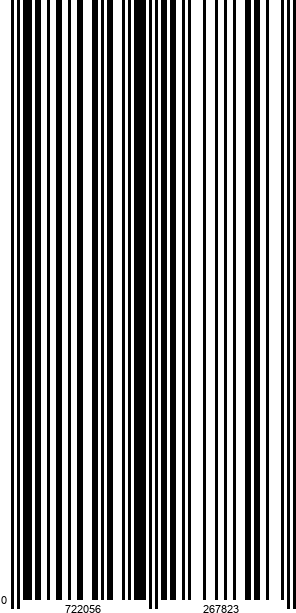 Catalog number
: ART 7043
Releasedate
: 25-07-14
If you've ever seen
Rick Braun
perform, you know what a high-energy entertainer he is. But ask him to talk about his career and the gregarious, charismatic musician-songwriter-producer becomes visibly uncomfortable and awkwardly quiet.
"The collective moments are one big unfolding story that's still not done. I just sit back and be grateful to still be making music with friends," says the humble trumpeter-flugelhorn player-vocalist Braun, a consistent chart-topper who has amassed a catalogue of No. 1 Billboard Contemporary Jazz chart and radio hits throughout his solo career that began in earnest in 1992.
One of those memorable moments for Braun occurred twenty years ago at influential Los Angeles radio station 94.7 The Wave with friend and fellow contemporary jazz star Peter White. The two had a hit from Braun's 1994 breakthrough release
Beat Street
entitled "Club Harlem," a horn and nylon string guitar duet. It was a track that came at a time when both artists were being propelled from being first-call sidemen to solo recording artists. Braun recalls turning to his frequent collaborator and asking, "How long do you think we'll be able to keep doing this?"
As Braun cranks up the machine in advance of his 16th release,
Can You Feel It
, he says, "I'm grateful that people still want to hear what I have to say [musically]. That's beautiful and miraculous."
You can feel his genuine sense of gratitude as much as you can feel the joy he pours into his music and the fun he has creating it. On
Can You Feel It
, Braun fondly conjures the spirit of
Beat Street
in a return to his jazz-funk roots while continuing to record and collaborate with old and new musical friends.
"When I started working on this album, which was about a year in the making, there were two goals that I had in mind. I wanted it to be really organic and have a lot of my friends playing on it. Young players—like Third Richardson, who is one of the best drummers in the world and Nathaniel Kearney Jr., an extraordinary bassist—melding together with the old faithful; guys like Nate Phillips [bass] and Randy Jacobs [guitar]. It's a return to the sound and style of
Beat Street
, which essentially was a tribute to my years playing in War. I took out all of the sequencing with one exception and made the record like a garage band using great live players. It was a lot of fun making the record. It's energetic and earthy. We hit it hard—kind of like Tower of Power—capturing the energetic, funky horn band sound. I wanted lots of horn section parts on the album," explains Braun.
Braun, who produced the collection and wrote or co-wrote 9 of the 11 songs, opens with the title track brimful of excitement and energy, capturing the classic sound his adoring fans across the world know and love.
Can You Feel It
is packed with horn section parts, the melodic trumpet lead riding the crest of a funky R&B groove. Of note on this cut and throughout the album is Braun wielding a relatively new weapon in his arsenal: valve trombone. "It's got a funky sound, really unique and fun to play. It's got a great sound." A recurring partner in crime, Philippe Saisse, wrote the song with Braun. "Philippe is a harmonic wizard. He's adventurous whereas I can be practical. He'll go out on a limb and I bring him back."
Friend and neighbor Brian Culbertson duets with Braun on "Back To Back" on which the keyboard sensation's signature sound merges with the trumpet on the brisk energizer. "There's a nice interplay and synergy. We have always brought that out in each other on our collaborations. After writing it with Phil Davis, I kept hearing Brian on it in my head. He did a wonderful job on the track."
A longtime Al Green fan, Braun invited soul singer Elliot Yamin and saxophonist Euge Groove to join in on the fun party jam "Take Me To The River." "Elliot's an old soul with a soulful voice. He's classic R&B right down to his shoelaces. He's a character who sounds like he's been around forever putting in the time playing dark and dusty clubs. He sang the song in one pass. He's the real deal, right down to the Jack Daniels he had during the session," says Braun with admiration.
Lingering memories of a romantic vacation with his wife, Christiane, inspired Braun to pen "Mallorca," a sultry and exotic contemporary jazz tryst.
"Get Up And Dance" is an energetic frolic with Dave Koz during which the trumpet and sax engage in a playful discourse that sounds like a summer smash. "Dave came over to shoot a video segment for his internet TV show and the invite to play on the track came about organically," reveals Braun, who wrote the album's first single with co-producer Bud Harner. "Bud really stepped up and helped me to focus while working on the album."
Saisse wrote the stunning "Another Kind Of Blue," a gorgeous yet somber reflection with a sweeping silver lining chorus. Braun's expressive flugelhorn conveys layers of emotional depth on the R&B ballad. "It's a beautiful song, the one tune on the album that's a showcase for what I do so I just let it fly spontaneously."
Braun and keyboard pioneer Jeff Lorber combine forces on "Delta," a taut, punchy R&B-funk-jazz hybrid. "As I was writing and working like crazy on the album, Jeff sent track after track—so many tracks over the span of months. I'd listen and then work on it. We wrote 'Delta' together, which is a quintessential horn-funk song."
"Silk" was one of Braun's earliest ideas when he started composing material for the set. Tension builds on the gentle piece that has "a delayed resolution and a delayed chorus. I wrote it late one night in the studio after my wife and the kids had gone to bed. I got in the studio and had this quiet moment alone."
Speeding from the start, "Radar" is another Braun and Lorber co-write with trumpet blazing the path.
"I had to play it hot to honor Lorber. You can't play low-key on a Lorber track because he's high energy, attack mode all the way. It's like an athletic event," laughs Braun.
The rhythm section carves a nice pocket for Braun's trumpet lead on "The Dream" accentuated with flugelhorn flourishes. Braun says that Richard Freemont's flute emerging late on the track "keeps it really interesting. I've always loved the classic CTI Records sound and this track has that type of energy and feel."
Braun declares the album closer, "Dr. Funkenstein," is "the cornerstone of the record. It gives the entire set validation. This song is true to my original concept. It's very much in the spirit of
Beat Street
, and was written while jamming in the studio with Nate [Phillips] and Sergio [Gonzalez]. It's got so much energy. It feels like Tower of Power to me," says Braun. The boisterous joint attacks instantly with a monster funk prescription powered by fiery horns, rousing Hammond B3 organ blasts and old school R&B guitar licks.
Looking at his diverse, award-winning career that spans jazz, pop and rock, the Allentown PA native says, "There have been many great moments with so many great artists in the studio and live." Co-writing the Top 20 pop hit "Here With Me" for REO Speedwagon was his entry, and the gifted horn player became a highly-respected sideman touring and recording with Rod Stewart, Sade, Tina Turner, Natalie Cole and Tom Petty.
Spending years on the road with Stewart, Braun remembers the pivotal moment when he had to decide what type of musician he wanted to be. "I got a call from my manager telling me that 'Cadillac Slim' was a big hit. I had to either continue touring with Rod or really commit to my solo career. Instinctually I made the decision right away and never looked back," recalls Braun. "My dream ever since I moved to Los Angeles in 1977 when I would drive back from Los Angeles into the valley at night and see all the magnificent lights was that I wanted to hear one of my songs playing on the radio while I was doing the drive. That dream came true with 'Club Harlem.'"
Braun has not only crafted his own definitive hits that have been radio staples since the '90s, but he's produced No. 1 hits for David Benoit, Marc Antoine and former Rod Stewart band sidekick Jeff Golub. He's achieved collaborative success on massive hits with Boney James, as a member of RnR with saxman Richard Elliot and with BWB, a powerhouse trio completed by Grammy® winners Kirk Whalum and Norman Brown. His enthusiasm for collaborating carries over to his concert schedule. Not only is he a popular headliner on his own, but Braun regularly shares the spotlight touring as part of top drawer packages such as Jazz Attack, comprised of the trumpeter along with White and Groove with whom he will tour much of this year supporting
Can You Feel It
.
Although his horn work has been his signature voice establishing him as a preeminent player and genre icon, Braun realized another dream when he took to the microphone to croon jazz standards on his two most recent releases,
Sings With Strings
(2011, Artistry Music) and the Christmas collection
Swingin' In The Snow
(2012). He's toured and supported the discs by performing with orchestras and string sections that allowed the artist to explore new and different areas of his creative muse. "I've realized that I have two different careers that have little to do with each other and I'm okay with that. They were certainly departures for both me and my fans, and I relished the opportunities to make those albums," Braun reflects candidly.
Can You Feel It
instinctively brings
Rick Braun
back full circle, an offering guaranteed to satiate listeners who have been on the carousel with the multidimensional horn man while luring new ones to climb aboard. There is a crisp freshness and vibrancy evident in the new material mirroring the great pleasure he derives from making it. The devoted family man feels most comfortable when surrounded by friends while making funk-enriched contemporary jazz using live instrumentation. "It is a return to who I've been for so many years," Braun concludes. "It is a return to being funky. It felt like it was time to keep the funk element alive and well." And that it is.
Watch here the video Rick Braun - Get Up And Dance (live in studio):
https://www.youtube.com/watch?v=qm0UKzam5ZM&feature=youtu.be