Label
: Pi Recordings
Format
: CD
Barcode
: 0808713005424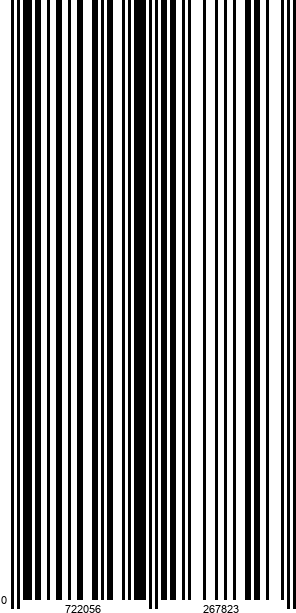 Catalog number
: PI 54
Releasedate
: 25-07-14
Steve Lehman is featured in the Vijay Iyer sextet, perfoming at Jazz Middelheim Festival 2014, Belgium
Highly anticipated follow-up to Travail, Transformation and Flow, which was named the #1 Jazz/Pop release of 2009 by The New York Times.
Further refinement of Lehman's exploration of spectral harmony in a jazz context.
Lehman holds a doctorate in Composition from Columbia University and is widely viewed in the jazz and new classical communities as one of the most advanced musical minds of his generation.
Mise en Abîme is the highly-anticipated follow-up to 2009's Travail, Transformation and Flow, by the Steve Lehman Octet. Described as a "breathtaking accomplishment" by The New York Times, Travail was widely hailed as a groundbreaking synthesis of spectral harmony and jazz improvisation. On Mise en Abîme, Lehman continues to build on his work with spectral harmony – expanding the harmonic palette by incorporating live electronics and a custom-built vibraphone – while at the same time reinforcing his connection to the jazz tradition with three radically re-imagined Bud Powell compositions. The result is an album that solidifies Lehman's status as a visionary composer with powerful new ideas about the future of harmony, rhythm, compositional form, and electro-acoustic improvisation in jazz.

The hallmark of spectral music is the shimmering, otherworldly sonorities that are created through the precise juxtaposition of individual instrumental voices. The most prominent overtones of a given sound source provide the framework for microtonal harmonies that are organized according to frequency relationships, rather than the intervals of a musical scale. Lehman studied under Tristan Murail – the foremost proponent of the spectral aesthetic – while earning his doctorate in music composition at Columbia University. Using spectral techniques, Lehman conjures novel and unexpected sounds that often evoke the iridescent sheen of electronic music. Most improvised music that employs microtonal harmonies is static and anchored by an unchanging drone or scale. But Lehman is unique in that he composes microtonal music with a great deal of harmonic movement, where a chord based on a harmonic spectrum can easily modulate to another tonal center. When used as a platform for improvisation, the result can be thought of as a kind of "spectral chord changes" for the soloist to negotiate and transform. "Steve's use of spectral techniques in jazz-inspired music is quite unprecedented," says Tristan Murail. Such fusion "can sound clumsy or strained, but Steve's music sounds very natural, very special, very personal."
Lehman has continued to grow as a composer/performer since the release of Travail in 2009. He is a recipient of the prestigious 2014 Doris Duke Artist Award – an unrestricted $275,000 fellowship – and has undertaken extensive research on rhythm cognition at Columbia and worked on interactive electronics as a research fellow at IRCAM, the world renowned electro-acoustic research center in Paris, France. Looking to expand the harmonic possibilities of his music for Mise en Abîme, Lehman had a vibraphone custom-built with alternate tunings: "I knew it would force me into some new areas compositionally. And since this music involves so much microtonal harmony, you gain a great deal of fluidity when the main chordal instrument can actually execute those sonorities." According to pianist/composer Vijay Iyer, a frequent Lehman collaborator, "Steve occupies a pivotal position at the intersection of a few different music communities: those bearing the labels 'jazz,' 'new music' and 'electronic music.' He approaches this significant responsibility with care, humility and generosity. His music is simultaneously engaging and challenging, offering listeners abundant joy and unsettling mystery. His octet is one of the most innovative, virtuosic and thrilling working bands around today. This music is the future!"
The octet is the same powerhouse ensemble featured on Travail: Mark Shim on tenor saxophone, Drew Gress on bass, Tyshawn Sorey on drums, Jonathan Finlayson on trumpet, Jose Davila on tuba, Tim Albright on trombone, and Chris Dingman on vibraphone. It, too, has made a giant leap forward in the last five years: extensive touring has honed the band into a streamlined machine, one that is uniquely equipped to tackle this complex music and connect with audiences around the world. Lehman had the luxury of performing this music throughout the East Coast, including a five-night run at The Stone in New York City, just prior to entering the recording studio. As a result, the band buzzes with a visceral energy throughout Mise en Abîme, negotiating the album's unique challenges with aplomb.

Lehman's compositions combine his theoretical leanings with physical excitement. In "Segregated and Sequential," microtonal harmonies splinter apart with stroboscopic effect, while the music speeds up, slows down, and stands still, all at once. "13 Colors" presents two sets of spectral chord changes for Lehman's razor-sharp alto solo, before culminating in a cascading ensemble harmony. On "Chimera/Luchini" Lehman combines instrumental timbres with shadowy electronic underpinnings, creating a one-of-a-kind soundscape for Chris Dingman's vibraphone solo before morphing into "Luchini" by the hip-hop duo Camp Lo. "Codes" is a futurist tribute to the great Cameroonian drummer, Brice Wassy. And "Beyond All Limits" is a rough and tumble ensemble showcase that's thrown into relief by electronic textures that expand in real-time to conform to the rhythmic and harmonic structure of the piece.

The album is also an homage to Bud Powell and his legacy as a cutting-edge composer and conceptualist. Lehman reconstructs three Powell compositions, taking their basic harmonic framework and recasting them into a spectral domain. "Jackie McLean was one of my most significant mentors, and Bud was one of Jackie's mentors. And like me, Bud was someone who grew up in New York, spent a lot of time in France, and felt a connection to the French classical tradition. For him it was Frédéric Chopin. For me it's Tristan Murail and Gérard Grisey. It's a thread of continuity that I felt was important to explore."

Balancing cutting-edge compositional techniques with a deeply-rooted understanding of jazz's historical lineage, Lehman takes another major step forward with Mise en Abîme: "The title is really about being committed to the challenge of discovery and surprise in music, while also embracing your core identity as an artist and kind of accepting that you're really just rediscovering yourself over and over again. It's a kind of creative vortex that helps to keep everything in balance."