Label
: Double Moon Records
Format
: CD
Barcode
: 0608917114423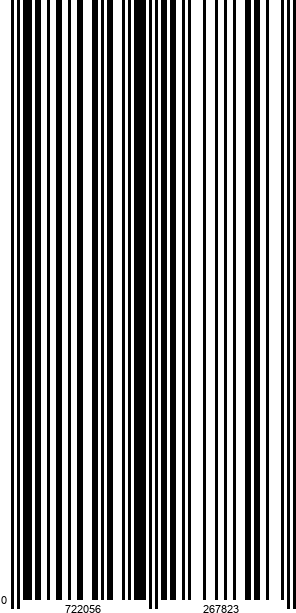 Catalog number
: DMCHR 71144
Releasedate
: 24-10-14
What a cleverly chosen band name: GangArt. It brings various associations to mind. The dictionary of the German language Duden defines GangArt as the various movement types of horses from walk, trot and canter to gallop. The compositions are arranged in precisely this way: at times slowly progressing and then proceeding at a whirlwind pace forward. However, there is also the difference between crosswise walk and ambling (e.g., in which camels and elephants move). The association also fits there: the musicians arrive at their destination with very different meters, extremely refined and running counter to each other. Finally, "gang" in English can signify a group of workers, a team or even a criminal gang. Refined sound tapestries are created combined artistically, which live from soloist elegance as much as from closely intertwined artistic interplay. Five young musicians from Switzerland, which is anyway known for its excellent jazz schools, joined together under the tutelage of bassist Raphael Walser not only to go to the limits of jazz, but also to explore unknown territory beyond. Venturesome, full of curiosity and with joy in experimenting that cannot be overheard: is this youthful arrogance? If it sounds like that, then we would all like to stay young.

The bassist and composer Raphael Walser, born in 1988, grew up in a family of musicians near Zurich. He already had contrabass lessons when he was 11, initially classical music, but he later studied in the Jazz Department at Zurich College of Arts. However, he had already proven his skills in various jazz bands even before that. He already won prizes while he was still studying and played at festivals in Switzerland and Germany. After graduating, he founded his own band "GangArt" in 2013, which is now having its debut in the renowned series "Jazz thing Next Generation".

Alto saxophonist Tobias Meier (born in 1984) is also from Zurich. His velvety sound, clever solos and stupendous playing technique have also made him into a sought-after musician. At the same time, he seems to have a 24-hour workday; in addition to playing with various bands, he works as a graphic artists, has his own record label and organizes several concert series.

Niculin Janett, tenor saxophone, born in 1989, also studied at Zurich College of Arts as Raphael Walser did and studied under Swiss greats such as Christoph Grab and Reto Suhner. He got polishing during a stay in New York and lessons from Loren Stillman and Vincent Herring, among others. The young man has found his own sound in the meantime and sets fantastic accents.

Pianist Marc Méan (born in1985) is already known to an international audience and not just since his participation in the finals at the Montreux Jazz Solo Competition and the BMW World Jazz Award. He studied in Lausanne and Copenhagen (among others, under Thierry Lang and Django Bates). He has already toured throughout Europe and farther afield; he was recently in Shanghai for several months.

The drummer Jonas Ruther studied in Lucerne. The fact that Gerry Hemingway was his teacher there is obvious. He does not limit himself by far to establishing a rhythmic structure, but instead influences the complete sound of the band decisively.