Label
: Evil Penguin
Format
: CD
Barcode
: 0608917720327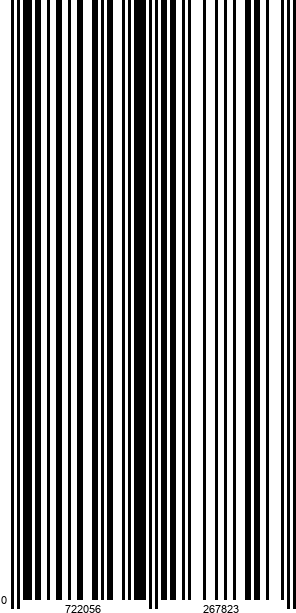 Catalog number
: EPRC 0017
Releasedate
: 05-12-14
'Play' is the linking characteristic between the three pieces on this recording. Playing with style, through means of travesty and illegality. Playing with 'double entendres', disguises and betrayals. A playfulness that takes pleasure in the foiling of conventions, the conducting of formalities with a nod and a wink, in the challenging of dogmatism and overthrowing of rules.
Carl Philipp Emanuel Bach (or rather, CPE Bach) was working at a time of saturation in musical history, a moment when rules of play were being experimented with. Tchaikovsky and Stravinsky in their neo-classical phases were playing with borrowed rituals and gestures resulting in the eclectic and anachronistic works on this recording. In addition, both Russians contributed greatly to the ballet music genre and in these two pieces, the dance influence is strongly felt. What else is dance than the ultimate play?
Officially, CPE Bach wrote in the Empfindsamer Stil, a transitory style similar to the kindred Rococo. A style which only briefly reveals its identity and essence, rather like a chemical element with a very short lifespan. But what a unique essence, with its unprecedented suggestion of the sensitive, not to mention the sensual and illegal. Exactly the mood that the artist Fragonard captures in his iconic Rococo painting 'The Swing'.
- An unusual and intriguing coupling with the original 'Rococo' (CPE Bach) and the neo-classical one (P.Tchaikovsky, I.Stravinsky)
- Suite Italienne: first recording of a new arrangement for cello and string orchestra

In its narrowest sense, the label "Rococo" pertains to the exaggeration and the mannerisms of the post-baroque era, but on this recording it can refer to any period or style in which old rules no longer apply, and new rules are not ready yet. From the crevices of music history, EPR Classic digs up three masterpieces, which take on fresh relevance in the hands of a virtuoso who delights in the foiling of conventions, and the conducting of formalities with a nod and a wink, while using new masks, colors, registers and gestures.

Nothing is what it seems on this recording. The only piece which is strictly Rococo – CPE Bach's Cello Concerto in A – sounds romantic on account of its spicy charm and almost improper energy. Tchaikovsky's Rococo Variations (1877) firmly belong to the Romantic catalogue, but borrow gestures from bygone ages to express how homeless their composer felt in his own times. Strawinsky's Suite Italienne (1932) – performed here in the version for cello and orchestra – also recycles baroque inspiration, but not for any nostalgic purpose: for Strawinsky, the Suite heralds the new order of neo-classicism which was to determine his work ever after.

Teaming up with the Winterthur Chamber Orchestra, cello icon Pieter Wispelwey tackles these works with fitting playfulness and the unrestrained refinement and sensuality which have become his trademarks.

This will be a welcome addition to the catalogue.