Label
: Double Moon Records
Format
: CD
Barcode
: 0608917114720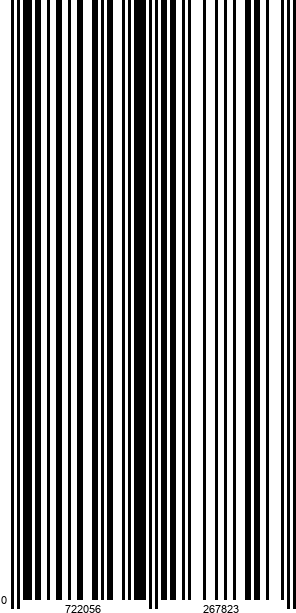 Catalog number
: DMCHR 71147
Releasedate
: 30-01-15
There is a great mixture of influences, which you can discover on the debut CD of the young guitarist Philip Czarnecki. Of course, jazz history is there with all the influential figureheads from Wes Montgomery to John Coltrane. The phrasing in the solos refers to these roots time and again. In addition, Czarnecki has obviously listened intensively to contemporary jazz guitarists such as Pat Metheny and John Scofield. There is also a love of driving grooves, rock attitude and melody. Although many already did that before him, he adds a "certain extra something": an extensive creative will, which already lets you detect a high degree of individualism. It is not without reason that the band is limited to a small trio with e-bass and drums. Nothing limits the desire to experiment with music in this small circle and without harmony instruments. "Music is the fuel that flows directly into your blood and nervous system; that's why I exist and why I am a musician," Czarnecki emphasized. He and his co-players understand how to bundle their enormous technical skills in such a way that a sound is created in the end, which captivates you and entices you to set the silver disc to "Repeat".
Philip Czarnecki from Hamburg studied classical guitar as a child. He bought his first electric guitar when he was 13 and discovered role models ranging from Jimi Hendrix to Jimmy Page. A short time later, he encountered jazz in his search for additional forms of expression. With the same élan, he became immersed in improvised music, became a member of the State Youth Jazz Orchestra and the Bundesjazzorchester (German Jazz Orchestra) and started college studies, first in Hamburg and then in Amsterdam. He again expanded his horizon there. New bands, new refined stylistic elements, tours and even a performance at the North Sea Jazz Festival followed. At the same time, Philip Czarnecki received numerous prizes and distinctions.
Jonathan Ihlenfeld Cuniado plays the electric bass on the CD. He studied jazz bass in the Netherlands (Enschede and Amsterdam) and graduated with a Master's degree. His versatility is proven fact: he took first place in the "Prize of the German and Rock and Pop Musician Association", and he has been a member of the Trilok Gurtu Band over the past years (by the way, together with Jazz thing Next Generation "veteran" Frederik Köster).
Marc Ayza from Barcelona, Spain, on the drums is one of the busiest and innovative drummers in his country and has been that far beyond its borders for quite some time. As his band co-musicians, he is also very versatile and plays in hip hop bands as well as works as a DJ. He is also a drummer much in demand in the jazz scene, where he has played alongside Antonio Hart, Steve Kuhn and Seamus Blake, among others.
Guest musician Jasper Blom is one of the most well-known musicians in his country and winner of numerous prizes. He creates a sound, which is the "topping on the cake", on three tracks with his electrically modified saxophone.
Rakel Salazar, successful funk and soul singer from Spain, gives two other pieces a vocal radiance that rounds out the CD fantastically.
Release 56 of the series "Jazz thing Next Generation" proves once again how lively and variant-rich the young jazz scene is in Germany, Austria and Switzerland. PC Energetic is a good example for this with rocky and funky guitar licks, energetic solos as well as compositions with melodic radiance – a distinguishing feature (not only) within the series!