Label
: ACT music
Format
: CD
Barcode
: 0614427700421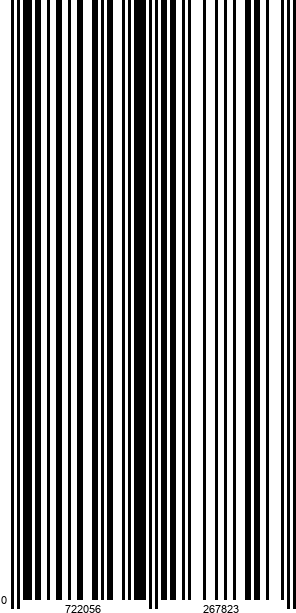 Catalog number
: ACT 70042
Releasedate
: 28-08-15
- 5 cd box by Siggi Loch, owner of Actmusic

- »A Life in the Spirit of Jazz - Siggi Loch 75« represents a fascinating cross-section from the glittering career and from the passionate life of a man who has achieved legendary status in music.

- ACT has been voted label of the year four times in a row at the German ECHO awards, and in 2015 alone, its artists and releases garnered eight ECHOs: the label has achieved international renown.

- However this CD collection is a snapshot of where things are, a provisional taking of stock to mark and to celebrate Siggi Loch's 75th birthday.
Siggi Loch, who will be seventy-five on August 6th 2015 has a breadth of experience in the music sector that very few can match. From the nineteen-sixties onwards, those formative days for the modern record industry, his career path rapidly became a giddying ascent.

In his first job, the callow twenty-year old recruit was a rep in specialist foreign sales at EMI Electrola. At a time when 80% of the revenues of record companies were coming from hit singles, Loch was out on the road in a VW Beetle fully laden with newly imported albums, doing the circuit of a select group of record stores. After two years he was approached to become label manager at Philips in Hamburg, where his career as a producer, working with Klaus Doldinger, also started. At the age of just 26, having become the youngest label manager in the world at that time, he was appointed as business manager for the new Liberty Germany company in Munich. In 1972 there followed his appointment as boss of the German business of WEA (Warner-Elektra-Atlantic), and then in 1982 as head of WEA Europe (Warner) in London. That made him one of the top managers in the international record business. Loch owed this meteoric rise to his inexhaustible enthusiasm, combined with an ability to spot the talent and to predict the trends in pop music. But the key to it all was his love of jazz. As a fifteen year old, Loch had managed to slip in to a concert by Sidney Bechet, and that experience was to mark him for life. In his teenage years he initially tried to make it as a drummer, but had the self-awareness to recognize that he didn't have the talent to succeed as a professional musician.

But jazz was always there in the background, and the dream to start his own jazz label would be the driving force spurring him on. Despite the fact that the direction of his career as a music manager for its first three decades would be determined by significant discoveries - Katja Ebstein, Can, Amon Düül II, Jürgen Drews, Marius Müller-Westernhagen, Heinz Rudolf Kunze, Helen Schneider and Ideal – he never lost his sense of devotion to jazz: the careers of Klaus Doldinger, Jean-Luc Ponty, Al Jarreau, Joachim Kühn and Philip Catherine were forged with the support of Siggi Loch.

He had been at Warner eighteen years when his boss and mentor Nesuhi Ertegün, the legendary Atlantic jazz producer, stood down as WEA chairman. Loch, who now knew the music business inside-out, took his cue to abandon a lucrative managerial position, and finally to turn the dream of his youth into a reality. In 1992 ACT was born as a jazz label. Twenty-three years later, it is a highly-regarded player on the international jazz scene and, by Loch's own admission, this most recent period represents the most important segment of his professional life.

Siggi Loch has always stayed close to the spirit of jazz, so it is appropriate, even inevitable that the five-part CD edition in which he looks back on that life should bear the title: »Life in the Spirit of Jazz - Siggi Loch 75.« As a musical autobiography it speaks for itself, and yet every single track is the repository of enough experiences and memories with which Loch could have filled a book.

With one exception, a preface which precedes main material on the first CD, Loch has collected exclusively the highlights of his own work as producer on these five CDs. Each disc in the anthology is dedicated to a particular strand of his creativity, but there is nevertheless an over-arching shape and structure.