Label
: CAvi
Format
: LP 12inch
Barcode
: 4260085533435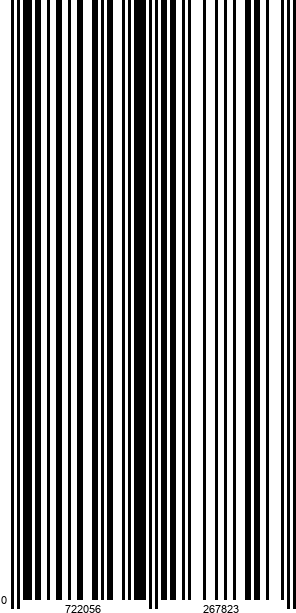 Catalog number
: AVI 8553343
Releasedate
: 12-02-16
- This recording is unique in that Antje Weithaas is soloist and leader in one.
- The Camerata Bern is one of the leading chamber music groups of which Antje Weithaas is the artistic director.
Soloist and leader of the Camerata Bern, Antje Weithaas - 'For any violinist, the Brahms Concerto is a special challenge and a precious gem, a piece one works on for decades. I studied it more intensely for the first time when I was 18-19; now I'm astounded to note how one's perception of such a work can change so radically. Amongst all violin concertos, Brahms, Beethoven and Mendelssohn play an essential role, and I would add Britten and Shostakovich. The Brahms Violin Concerto is part of our essential repertoire, and was composed at a time when the 'customary' violin concerto no longer had any significance as virtuoso display for a soloist (incidentally, that's my own credo as a performer). This is a symphonic work, an aspect that relates it to the recording of Berg and Beethoven I made with Stavanger Symphony Orchestra a couple of years ago. Those two pieces from different stylistic periods are actually works for orchestra with obligato solo violin - and the same applies to the Brahms Concerto. The violin often plays passagework around the orchestra melody, as in the Beethoven Concerto, which is why I find the symphonic approach so important here as well...We tackled the challenge of performing and recording without a conductor. Of course, when I otherwise perform this concerto with a conductor, I intensely learn and think through the orchestra part in my head. It is a challenge I am aware of, and I thus probably would never have had dared to perform this concerto without a conductor. But since I've often performed the Beethoven Concerto with the Camerata Bern without a conductor, I started thinking that the Brahms Concerto just might work as well. Over teh past 7-9 years we have become so well-acquainted with one another on a musical and personal level that by now we manage to communicate with blindfolds on. I probably would not have dared to embark on this adventure with any other ensemble. The most important thing is that each musician should remain in a 'chamber music' attitude while providing the necessary symphonic energy and assuming his/her share of responsibility.