Label
: ACT music
Format
: CD
Barcode
: 0614427981929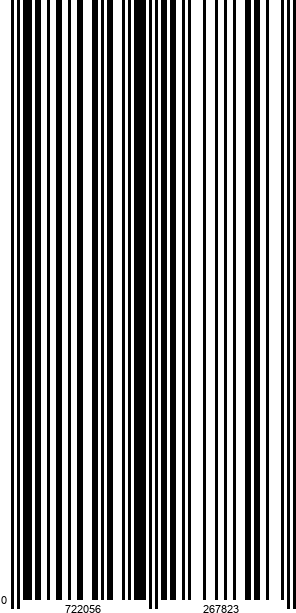 Catalog number
: ACT 98192
Releasedate
: 27-05-16
- the first thing one notices about Jukka Perko's instrumental trio Avara is its unusual set-up: saxophone, acoustic guitar and electric guitar

- the sound of the group is surprisingly dense for just three players, with each of the constituent voices supporting and complementing the others

- "Invisible man" may be musically multi-faceted, but is in essence a ballad album. That is because of its core sound, and its story-telling character, but also because of Perko's individual way of doing things
The first thing one notices about Jukka Perko's instrumental trio Avara is its unusual set-up: saxophone, acoustic guitar and electric guitar. While that might seem an outlandish combination, the harmonic inventiveness and the lyricism on the album "Invisible Man" are often so completely jaw-dropping, one has to ask why it hasn't been tried more often. The sound of the group is surprisingly dense for just three players, with each of the constituent voices supporting and complementing the others.
Elegaic soundscapes reach out into the distance, evocatively shot through with sudden momentary flashes. The prevailing mood might be Finnish-melancholic; but there is always a glimmer of hope. Rather than needing to be loud to establish its presence, this music defines itself with a quiet strength which is all its own.

On "Invisible Man" the three musicians Perko, Saari und Viinikainen have equal entitlement to create the music. There is no role model to fall back on, the conventional demarcation lines between the rhythm section and lead instrument have been eliminated. The principle behind Avara is to give the protagonists complete freedom and the possibilty to stretch out and to develop.
"What interests us is to tell stories and to create extended musical structures," explains Perko. In fact the whole album is like a single film, a road-movie full of atmosphere, in which strong characterful melodies determine the plot. Whether being entertaining and exciting, or profound and contemplative, Avara definitely stirs the big emotions
"Invisible man" may be musically multi-faceted, but is in essence a ballad album. That is because of its core sound, and its story-telling character, but also because of Perko's individual way of doing things: "My idea of music has changed in the past few years and become more condensed. You could say it has become 'slower,' I mean that in the sense that I am less focussed now on tempo and technique, and much more on depth and meaning. I'm far less interested in the offloading of the emotions of the individual, which have been the dominant factor in jazz for such a long time. What holds my attention far more is interplay. I want all the musicians to be involved all the time, and not to drop back into the role of listeners." Thinking about it, what is true for the trio is true for the CD listener too. It is clear that Perko and his two band-mates have achieved what they set out to do: they have created music which you can watch as it unfolds before your very eyes.