Label
: Basin Street
Format
: CD
Barcode
: 0652905140420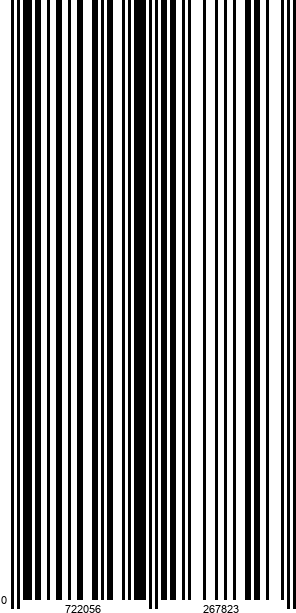 Catalog number
: BSR 1404
Releasedate
: 24-06-16
- solo album by renowned New Orleans pianist recorded over a fifteen year span.

- first in a set of six volumes.

- Davell Crawford taking the reign of New Orleans piano players such as Jelly Roll Morton, Fats Domino, Professor Longhair, James Booker, and the recently deceased Allen Toussaint.
"All-around musical sensation Davell Crawford is a jack of all trades. With his soulfully charged vocals and his amazing, renowned piano skills, Crawford is an original piece of musical brilliance."
- Kimmie Tubre, Where Y'at
Davell Crawford, the "Piano Prince of New Orleans," released the first volume of a six part set entitled Piano in the Vaults during New Orleans Jazz Fest on Basin Street Records. The set is a collection of solo recordings done by the piano/vocalist phenom between 1998-2013, and it solidifies his position as the modern torchbearer of New Orleans piano music.
A follow-up to his eclectic and heavily-orchestrated My Gift To You (2013, Basin Street Records), Piano in the Vaults, Vol. 1 highlights Crawford's raw talent as a performer saturated with the soul and history of New Orleans music. A native son of the Crescent City, Crawford's ties to the music go back to his relationship with his grandfather, the New Orleans songwriter, James "Sugarboy" Crawford of "Jock-A-Mo" fame. Aside from his familial ties, it is evident Crawford draws inspiration from the long lineage of New Orleans piano players including Jelly Roll Morton, Fats Domino, Professor Longhair, Allen Toussaint, and James Booker—a recent French Quarter Fest performance saw him sticking to a New Orleans-music exclusive set featuring music by many of the above in addition to his own original compositions that carry on the iconic New Orleans sound infused with his inimitable soul. Crawford will continue with a string of performances in New Orleans including opening for The O'Jays at the New Orleans Jazz & Heritage Festival Opening Gala, as well as multiple performances at Jazz Fest itself.
Piano in the Vaults, Vol. 1 demonstrates a continuation of New Orleans tradition by opening with two tracks in tribute to the piano player Crawford has drawn the most comparison, James Booker, a musician who has shared the title "Piano Prince of New Orleans." "Song for James" plays like a true tribute in the enigmatic style of Booker full of jaunty trills and a strutting bass line while "Booker Days" is a slower ode to the late piano player, where Crawford pines for the opportunity to hear him play.
Crawford pays tribute again to his grandfather, James "Sugarboy" Crawford by playing two songs he co-penned with songwriter Dave Bartholomew, the instrumental "Morning Star" and the heartfelt "You Gave Me Love." The album features one playful duet with the song "Fine Brown Frame" featuring the Louisiana blues singer and NEA Heritage Fellow, Carol Fran, who also shares a familial tie to Crawford as his mother's godmother.
"Buddy Bolden's Blues" written by the iconic father of New Orleans piano music, Jelly Roll Morton, the classic story telling song, "Nobody Knows You When You're Down and Out" (a song previously recorded by New Orleans string legend, Danny Barker), and "Make Me A Pallet On The Floor" bring to mind turn of the century New Orleans—cabarets, Storyville brothels, seedy barrooms, and all. One can envision Crawford's music seamlessly fitting in such a venue 100 years ago.
Davell delights with original tunes in the vein of the New Orleans tradition such as "What Is A Home Without A Mother?"—a nod to that so important family member, "Baby Please Be True," and the vintage sounding "Teana Titty." Crawford ends the album on a chord he's become known for—the sentimental one—with a soulful cover of yet another Louisiana artist, Percy Mayfield, with the hit "Please Send Me Someone to Love."
Piano in the Vaults, Vol. 1 secures Davell Crawford's role as a tour-de-force of the New Orleans piano tradition with a unique vocal talent. Listeners of Piano in the Vaults, Vol. 1 will have no trouble listing Crawford's name in the short list of truly great New Orleans piano players.