Label
: Fryderyk Chopin Institute
Format
: CD
Barcode
: 5907690736941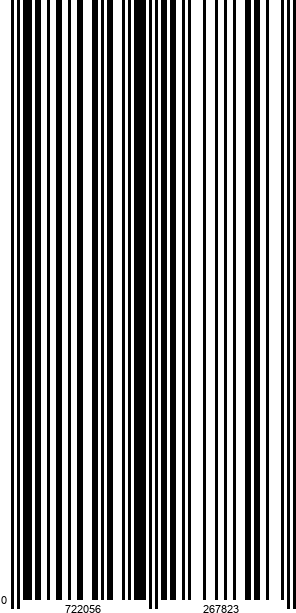 Catalog number
: NIFCCD 627
Releasedate
: 02-12-16
- in our series of musical portraits of the most interesting personages from the most recent edition of the Chopin Competition (2015): an album with interpretations of solo works played by one of the youngest Competition prizewinners in history, recording during his Competition recitals

- the CD contains, among other pieces, the Mazurkas op. 59 and the Sonata in B-flat minor op. 35
Having never before produced a winner in the long history of the International Fryderyk Chopin Piano Competition, Canada in 2015 was suddenly
able to boast of having nurtured two of the six main prizewinners. In addition to Charles Richard-Hamelin (who took second place), Tony Yike Yang attracted plenty of attention from the outset and few who followed the competition closely were surprised to see him in the final rankings, where he was placed fifth overall. Alphabetical appearance order dictated that Yang - still only 17 years old at the time - was heard late in each round, but after the excited flurry surrounding his first-stage performance this only added to the general sense of expectation. That extended to the final, concerto stage, in which Yang was the last to play before the results were made known late in the evening. Even after so many other performances of the Piano Concerto in E minor (nine out of ten elected to play it in 2015), Yang confirmed his special ability to build and sustain tension, to capture beautiful detail, and to control sound quality. A slight and unexpected accident in the finale might have damaged his final placing, but still his inclusion among the prizewinners underlined what had been recognized from the start, when in the Chopin Courier Marcin Majchrowski spoke for everyone when reviewing his first-stage recital, calling Yang 'an absolute revelation, for he combines the characteristics of a true virtuoso and an artist who is conscious of the delicate beauty of Chopin's music and pianistic art'.

This recording captures Yang in the second and third stages during the competition in Warsaw in October 2015, and his account of the Barcarolle
in F sharp major, Op. 60, shows clearly why he captivated the audience there - and those following via broadcasts or internet streaming. His performance seems to float over dark waters that almost well up in the mind's ear, and it captures extraordinarily well the moonlit colours of the piece. This is, of course, a work whose title is designed to evoke Venice and the 12/8 rhythms of gondoliers' songs, and can be seen as a large-scale, Italianate nocturne. Yet it also stands apart from the rest of Chopin's output, and as John Rink has noted, it belongs neither to the 'epic' vein of the composer's music nor among his more reflective works. Thanks perhaps also to its straightforward form and structural unity, it achieved its well-deserved status as a masterpiece of Romantic music early on, winning admiration ever since its publication in 1846. Dedicated to Baroness de Stockhausen, wife of the Hanoverian ambassador to Paris (Baron de Stockhausen himself had already previously been honoured with the dedication of the Ballade in G minor, Op. 23), it would be the last large-scale composition Chopin ever wrote.