Label
: CAvi
Format
: CD
Barcode
: 4260085534593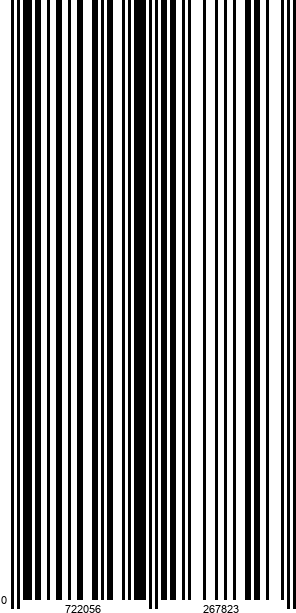 Catalog number
: AVI 8553459
Releasedate
: 09-02-18
- As every year, the 3 CD box-set reflects on highlights of the 2017 Festival
- "The Americas" – CD 1 and CD 2 are donated to the two parts of the entire American continent presenting unheard and heavily researched music
- A new Melodrama has been commissioned by the Ruhr Piano Festival (only German)
On the occasion of Philip Glass's 80th birthday, and in view of the current global situation, I felt inspired and urged to remind music lovers of the cultural richness and variety of the New World, and to recall that its artists strongly defend humanistic values. With that motivation, the Ruhr Piano Festival 2017 was held under the global motto of "The Americas", focusing on the music of the entire double continent. That focus is likewise reflected in our annual boxed set of three CDs.
On the first CD you will find examples of the spirited, colourful music of several South American countries. You have certainly already heard works by composers such as the Brazilian Heitor Villa-Lobos or the Argentinians Astor Piazzolla and Alberto Ginastera. But the enchanting works of artists such as Moisés Moleiro, Cláudio Santoro or Carlos López Buchardo, just to name a few, were a wonderful discovery for me as well. I therefore thank the pianists Sergio Tiempo, Anna Zassimova and Zhang Zuo, not only for having offered us thrilling interpretations of these pieces, but for having undertaken the considerable task of unearthing these almost unknown works, and having taken the time to learn them to perfection. The second CD takes us to North America: to the US. The music of Edward MacDowell, a New York native, exudes a thoroughly European, Late Romantic flair. His Sonata No. 2 grips the listener with a great variety of ideas and overflowing virtuosity: Joseph Moog plays it with admirable ease. With Samuel Barber's Hesitation Tango and George Gershwin's Three Preludes, we enter the world of American dance music and early 20th-century jazz, both of which exerted a strong influence on 'learned' music of the day, not only in the US. These pieces have found a congenial interpreter in Bulgarian pianist Plamena Mangova.
The second CD closes with rarities for two pianos. Maki Namekawa and Dennis Russell Davies – recipients of the Ruhr Piano Festival Prize 2017 along with Philip Glass – perform Henry Cowell's Celtic Set, William Bolcom's Sonata for Two Pianos, and the splendid Hallelujah Junction by John Adams, who has celebrated his 70th birthday this year.
The melodrama – a musical genre that associates instrumental music with spoken text – flourished during a relatively brief period in the late 1800s and early 1900s. A commission from the Ruhr Piano Festival has brought this genre back to life: renowned author Michael Krüger has written thirteen short texts on the subject of Missed Opportunities, expressively set to music by Manfred Trojahn and congenially interpreted by pianist Hanni Liang. In this performance, the texts are recited by the composer himself; at the beginning of the CD, you can hear an extra audio version in which the author reads the texts without the music. This world première on CD No. 3 concludes our musical retrospective of the Ruhr Piano Festival 2017. As every year, I extend my heartfelt thanks to all participating artists, as also to our faithful benefactor who finances this project, Ms Helene Mahnert-Lueg. I wish you several hours of listening pleasure!
Prof. Franz Xaver Ohnesorg, Director of the Ruhr Piano Festival