Label
: Double Moon Records
Format
: CD
Barcode
: 0608917119725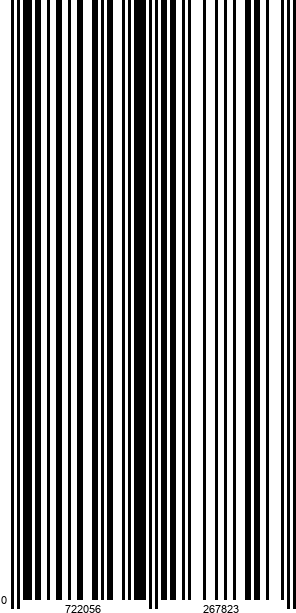 Catalog number
: DMCHR 71197
Releasedate
: 03-08-18
- Elodie Lauton comes from a family of musicians, has been playing piano and cello and composing
- Successful first releases
- Elodie Lauton can be heard with various formations on numerous stages in France, Switzerland and Germany
Hardly anyone knows Damia today, a famous French singer and actress who is considered the model of later world stars such as Edith Piaf, Barbara or Juliette Greco. In her chansons, Damia almost exclusively sang the life that in her case had tragic elements, which is why she received the nickname "la tragédienne de la chanson" (the tragic figure of the chanson). The singer was idolized between the world wars, but increasingly forgotten after the occupation of France by the Germans. Her music and voice only appeared again decades later in the films of Claude Chabrol, Jean Eustache and Aki Kaurismäki. "Dalmia's story and her repertoire touched me very deeply. She had her own style and was the first "Chanteuse réaliste" in our country," Elodie Lauton explained the motives for "Originis", her second album after the much-respected crossover project "Terminal B", which she released in 2012 with the group Goldamour around the pianist/keyboarder Jasper van't Hof.

For the homage to her idol Damia, Elodie Lauton assembled a number of outstanding European musicians such as the French trumpeter Stéphane Belmondo, the Spanish drummer Jorge Rossy and the Swiss Hungarian contrabassist Tibor Elekes (cb), whereby the American pianist Kirk Lightsey, who has been living in Paris since the beginning of the 1990s, can also be referred to as such. Jean-Claude André (trumpet), Philippe Koerper (saxophone), Andreas Tschopp (trombone), Priscille Blein (flute), Günther Wehinger (flute) and Marc Bätscher (bass clarinet) enrich the light band sound as a veritable wind ensemble. The result touches and goes you directly to your heart. Chansons in her native language with this very special, subtly swinging jazz touch: Elodie Lauton absolutely wanted to try that out. The Swiss pianist Felix Graf composed the arrangements more or less precisely to fit her style, which give the very personal texts of Damia and the voice of the vocalist a distinctive aura.

"I try to understand from where I come, so I know who I am and where I am going," Elodie Lauton emphasized. "The texts, the words which I interpret, are very important for me. Felix has succeeded in merging jazz with French chansons and a small, traditional wind ensemble, while preserving our musical identity at the same time." Giving Dalmia's melodies new life together with the fascinating Kirk Lightsey was incredible fun for her and the whole band. This becomes more than clear after a few seconds in marvelous songs such as "Le Vent M'a Dit une Chanson" (The wind told me a story), "Je Voudrais Que La Nuit" (I would like this night) or "Celui Qui s'en Va" (Whoever goes).

Elodie Lauton comes from Montpellier and has played piano and cello as well as composed since early childhood. She already knew that singing would play a central role in her life when she graduated with a diploma in cello studies when she was 17 and later when she received a Ph.D. in musicology. In other words, another course of study, and this time at Basel Music College. In the Jazz Department there, Susanne Abbuehl initiated her into the secrets of vocal art, and she graduated with a Master's Degree in 2006. In 2013, Elodie Lauton supplemented her diverse educational qualifications with a CA (French state diploma) as a coordinator for contemporary music.

In addition to her actual career, which exerts considerable influence especially in the border triangle of France, Germany and Switzerland, she now teaches young singers in the categories Jazz, Pop and Rock at the Liestal Regional Music School in Switzerland and at the Académie des Arts Huningue in France. In addition, Elodie Lauton also dedicates herself passionately to the health and therapeutic aspects of singing and breathing.