Label
: Double Moon Records
Format
: CD
Barcode
: 0608917119626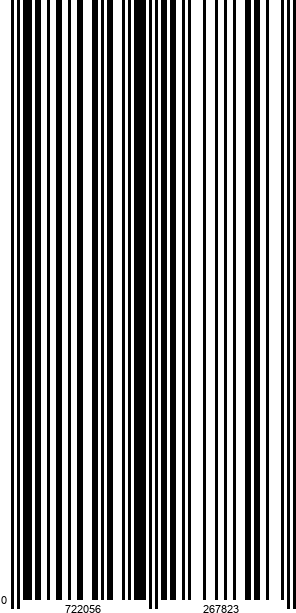 Catalog number
: DMCHR 71196
Releasedate
: 04-05-18
- Eight songs, music as if from a molded cast and an inspiration source
- In 2017 he won the "Steinway Förderpreis NRW"
- The 22-year-old does not choose a trio for his debut, with the quartet he chooses a somewhat rarer instrument that is deeply rooted in the jazz tradition.
Courage – this is something you can't attribute to all young pianists offhand. Simon Below has it, although you can't recognize it in him at first glance. His courage is expressed in him willingness to address his career anti-cyclically in many ways. This means: Not a piano trio as 98 percent of his co-musicians seem to prefer and who consequently almost bang their fingers with the piano lid even before anything gets started. The fact that the 22-year-old instead selects a somewhat rarer band lineup, but which is deep in jazz tradition, has something lovely in times in which almost everyone wants to reinvent the wheel and break out of the framework that has been passed down.

"We have received a lot of encouragement, because we sound very individual specifically with piano, bass, drums and saxophone," Below said. "Why should you just throw out something good only to please?" Good question! For him, it is primarily a question of expression, a lively narrative structure, striking melodies that carry both the groove and the improvisations as well as the intuitive architecture of a musical vision. Wailing Winds Story, the 73th edition of the Jazz thing Next Generation series, understands how to implement all these requirements in an amazingly direct way into an impressive statement.

Eight songs, music as if from a molded cast and an inspiration source that only ends for Simon Below at the end of the composition process: "I love the sea, this very special mood with the cloudy sky and the slightly chilly, but never unpleasant temperatures. In addition, the whisper of the wind and the play of the waves have their very own sound. You can hear them." The proximity to the water has always played an elementary role for the students at the Cologne University of Music (HfMT). Born in Xanten where he started playing piano at an early age and first came into contact with jazz when he was twelve years via his teacher Tae-sung Chung at the Dom-Musikschule Xanten, he moved about 100 kilometers down the Rhine in 2014. Below has studied there under Professor Hendrik Soll and Hubert Nuss since then. "My teachers encourage me consciously to copy someone such as my great models Keith Jarrett and Bill Evans. They say: Because everyone has different prerequisites, something very individual results in the end anyway. And I think they're right."

For the judges of "Jugend Jazzt NRW", this must have been so convincing that Simon won first prize three times. In 2017, he also won the "Steinway Förderpreis NRW" (Steinway Sponsorship of North-Rhine Westphalia) and the "Werner Richard-Carl Dörken-Stipendium" (Scholarship) together with his quartet from the HfMT with band members Fabian Dudek (alto and soprano saxophone), Yannik Tiemann (bass) and Jan Philipp (drums). It had taken a long time to find this special mix, Below admitted. "Because playing music is like holding a conversation. If you have nothing to say, it won't work."

The fact that Simon Below took the path to the piano could prove to be a veritable stroke of luck for the German jazz scene. Although the young man once also had the chance to realize his calling as a drummer. Young Simon build a drumset from bongos and the stand of a globe and played drum beats on it "because I above all love rhythm." He then decided in favor of the piano, mainly due to his excessive longing for melodies. Despite the countless training lessons and all the hurdles and prejudices, it was the right decision. And very courageous!