Label
: Basin Street
Format
: CD
Barcode
: 0652905050729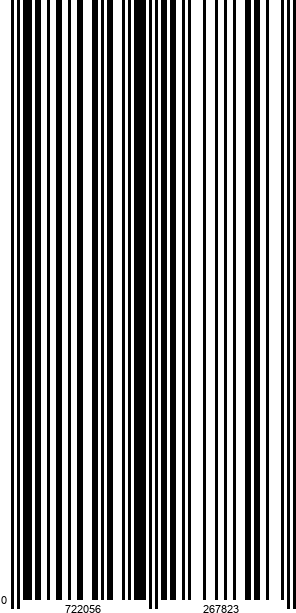 Catalog number
: BSR 05072
Releasedate
: 06-07-18
- Album coincides with and celebrates New Orleans Tricentennial
- Dr. Michael White is one of the most critically acclaimed Clarinetists and New Orleans music scholars in the world
Dr. Michael White Celebrates 300 Years of New Orleans Music with Tricentennial Rag
The tricentennial of New Orleans is the perfect time to reflect on the culturally rich city's most important original artistic contribution: jazz. Acclaimed clarinetist Dr. Michael White sets out to do just that on his newest release, Tricentennial Rag. Few people stand as qualified as Dr. White for such a task with a decades-long career as a New Orleans-born musician and accolades including: Heritage Fellow of the National Endowment for the Arts (the nation's highest award in the traditional and folk arts), six-time winner of Offbeat Magazine's "Clarinetist of the Year," Louisiana Endowment for the Humanities Humanist of the Year, The Jazz Hero Award from the Jazz Journalists Association of America, and several TV appearances including performing the National Anthem at the Allstate Sugar Bowl, HBO's Treme, and many song placements in the CW's The Originals.

Tricentennial Rag features a "gumbo pot" of song ideas, all of which are originals save the famous "When The Saints Go Marching In," that span in style from the earliest jazz with Jelly Roll Morton-inspired tunes such as "Mandeville Stomp" that has a ragtime feel spiced with Charleston and Latin rhythms, to "revival-style" up-tempo tunes like "I Saw Jesus Standing in the Water," to songs like the title track "Tricentennial Rag" which stands in a category of its own as a "modern" 21st century rag by both engaging with and departing from traditional ragtime forms and using an infectious repeated four-bar main section as much influenced by pop music as by early jazz and rags. The eclectic sounds don't stop there, and other themes include the lively brass band sound reminiscent of New Orleans Carnival parades and activities present on "On Mardi Gras Day," a medium-tempo blues on "Blues on the Bayou," and the joyous "flirt song" in the tradition of old pop love songs, "What I Wouldn't Do To Be With You."

Dr. Michael White continues to push forward in his mission to keep New Orleans jazz both traditional and fresh on Tricentennial Rag, a satisfying bookend to the first 300 years of New Orleans music, and a launching-point for the next era of both preservation and innovation in the music of the Crescent City.