Label
: Double Moon Records
Format
: CD
Barcode
: 0608917135329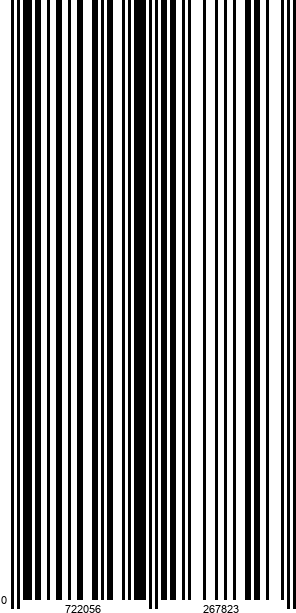 Catalog number
: DMCHR 71353
Releasedate
: 05-10-18
- The "Color Studies" reveal themselves to be a collection of sketches and pictures, fragments and small strokes of genius, which Birgitta Flick has combined into a whole picture with her magnificent quartet.

- A snapshot of a rather peaceful, modest saxophonist, who will add a soothing, fresh color to the German jazz scene in the coming years.

- Already the third album by Birgitta Flick on Double Moon Records

This is a step in a different direction. Forward, sideways, pause for a moment and then continue. But do not go back in any case. Before Birgitta Flick was pigeonholed as a Nordic sound artist due to the explicitly Swedish, peaceful, expansive ambiance of her previous albums "Yingying" (DMCHR 71121) and "Dalarna" (DMCHR 71170), she wanted to very consciously head in a different direction, introduce new colors, get to the bottom of them and play with them. Although there is of course grey again ("Grey"), because that fits somehow to the reflective tenor saxophonist, who was grown up in the area of Neubrandenburg and lives in Berlin. However, she also likes to romp around in "Yellow Room", loves the colorful hotchpotch of "Pop Art", juggles with musical shades of color in "Major and Minor" (composed by Béla Bartók), surprises with a "Happy Song" ("Happiness is currently the color blue for me. But that can change again in half a year.") and gets to bottom of everything, i.e., "Color Studies". A paradigm shift for Birgitta Flick, which gives her and her perfectly matched band with drummer Max Andrzejewski, pianist Andreas Schmidt and the new bassist James Banner the possibility to present themselves as sound artists in the best sense of the word.

"After 'Dalarna', which originated from an order for a composition with a clear contextual background, we simply wanted to move in free space, wanted to improvise and combine the sum total of our inspirations," Birgitta Flick explained the motif of her collective studies. "The idea with colors originated rather by chance, because I had the piece 'Color Studies'. However, we soon realized that it expresses what we are doing very well." The reason is that Flick, Andrzejewski, Schmidt and Banner experiment with the respective compositions as well as their melodic and rhythmic structures to create music from and for the moment.

In the process, we again experience the amazing magnetic attraction of a quartet, this small, compact, unbelievably dynamic band lineup. The musicians have to fit together in any case, love freedom and master their respective instrument. They start with a minimum of guidelines and information, interleave, and blend seamlessly into one. "There are notes there, and we simply make something of them," Birgitta Flick stated concisely. When they do this, only unique pieces are created, no copies or repetitions, even in concerts. Everything comes and disappears again (if it is not recorded as in this case). Consequently, there are two different versions of Bach's "Sarabande", Flick's older, many-layered miniature "Gespenster" and even "Color Studies" on the album, which approach themes from two opposing sides. Additionally, there are the dedications "Für Paul", "Für Connie" (in honor of the deceased pianist Connie Crothers), "Line", "Kor" and "H", the homage by Andreas Schmidt for Thelonious Monk and Eric Dolphy ("Molphy"), his "Art Pop" as well as the collective improvisation "Ludus". Four instrument players who come together in a confined space, four streams of thought, 16 takes, exciting, unique and gripping.

The "Color Studies" reveal themselves to be a collection of sketches and pictures, fragments and small strokes of genius, which Birgitta Flick has combined into a whole picture with her magnificent quartet. A snapshot of a rather peaceful, modest saxophonist, who will add a soothing, fresh color to the German jazz scene in the coming years.