Label
: Double Moon Records
Format
: CD
Barcode
: 0608917151220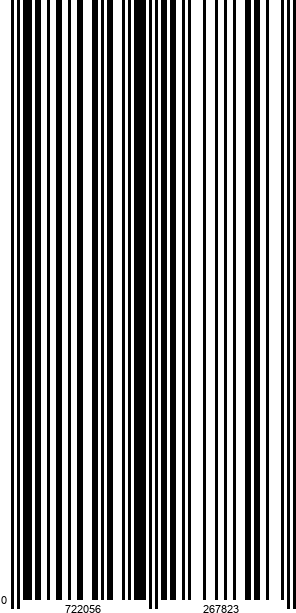 Catalog number
: DMCHR 71512
Releasedate
: 02-11-18
- Juan José Mosalini is one of the major masters of modern tango
- Today's repertoire of my orchestra counts with the invaluable contribution of arrangers such as Argentino Galván, Gustavo Gancedo, Emilio Balcarce, Gustavo Beytelmann …
- Together they show on this work that the continuity of this orchestral form is far from being exhausted, and remains an artistic reality
- Double cd for the price of one cd
Tango is currently en vogue, the spirit of the time. Almost everyone hears it, and many play it. Sometimes they add the word "Nuevo", add a dash of jazz, like to mix in the sweet brew of pop in their recipe to spice it up a bit and make it "palatable" for a broad range of tastes in music. Why is that? Because the tango in its original, pure form with all its dark facets, all its melancholy and dreariness might not be so popular anymore?

What we have been enjoying for a long time, especially in western hemispheres, can usually be described as "Tango Light", a washed-out version of that great, classical Argentine music that at best faintly recalls opulent, heavy-blooded orchestras, dimly lit, smoky ballrooms and elegant, erotic dances. Anyone who desires to hear the original today has to turn to historical material. In the meantime, there is virtually no one who understands how to interpret the music of Juan d'Arienzo, Carlos Di Sarli, Osvaldo Pugliese or Aníbal Troilo authentically, the great classic masters of Tango de Salón.

The exception to this rule is the name Juan José Mosalini, who has just turned three quarters of a century old and has breathed life into tango since he was 13 years old. When he plays, a moment of his native country resonates in every note. This is precisely because he never really had solid ground under his feet. It is the sound of the tango that has been carrying this Argentine around the world for more than 40 years. He expresses his passion for a musician's life on his bandoneon, which long ago led him to the forefront of this music genre. That he is currently considered the world's best tango musician who still can be experienced live is no coincidence. Mosalini has played with the most important orchestras and soloists of Argentina such as Susana Rinaldi, Leopoldo Federico, Astor Piazzolla, José Basso, Horacio Salgan, and Daniel Binelli. He has composed legendary film scores, published his own bandoneon teaching method, and became a professor for bandoneon in France, where he has been living since fleeing his homeland from the military dictatorship in 1977.

At the height of his career, Juan José Mosalini has now made his greatest desire a reality: a large tango orchestra as was commonly the case in Argentina in the 1940s and 1950s. No pompous nostalgia infusion, but instead a revival of the heyday of tango. Mosalini's orchestra with a whole armada of bandoneons, violins, a viola, contrabass and grand piano impresses with razor-sharp intonation, bouncy elegant phrasing and a rousing sense of rhythm, which would be a real treat for many a "real" symphony orchestra. On the double CD "Live Tango", Mosalini and prominent collaborators such as Jean-Baptiste Henry, Marisa Mercade, Sandra Rumolino and Reynaldo Anselmi celebrate tango in its purest, most authentic form. The gradually developing fireworks of emotions, images and stories with traditional arrangements by Argentino Galván, Gustavo Gancedo, Emilio Balcarce and Gustavo Beytelmann captivates every listener leaving almost no chance of resisting its lure and opens the ears of those who have only experienced the beauty of the tango from narratives or from diluted plagiarism until now.

In the liner notes of "Live Tango", Juan José Mosalini talks about a conversation with his teacher, the great tango composer Osvaldo Pugliese (1905-1995), whom he had the honor of accompanying during his last years in Argentina. When Mosalini claimed that every orchestra could be brilliant and play at the highest level, but after him (Pugliese) and other legends such as Troilo, Salgan, Di Sarli, everything had been said, the maestro vehemently contradicted him. "That's not true!" It always depends on how you compose and play something!" That more or less means that whoever brings his passion and his heart into play will always create something new and wonderful. Like Juan José Mosalini.