Label
: Basin Street
Format
: CD
Barcode
: 0652905071823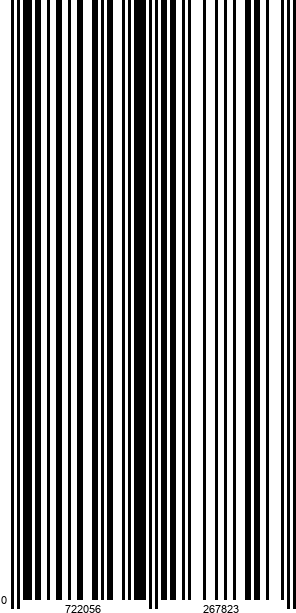 Catalog number
: BSR 0718
Releasedate
: 01-03-19
- All-Star lineup
- Never before have so many Basin Street Records artists appeared on one release
- Live album recorded at one of the most historic jazz venues in the world
On May 5, 2017 an all-star roster of Basin Street Records recording artists came together to celebrate the kickoff of BSR's 20th anniversary at the historic jazz venue, the Little Gem Saloon. The evening included performances on two stages from Jason Marsalis, Kermit Ruffins, Irvin Mayfield, Bill Summers, Dr. Michael White, and Davell Crawford. The entire evening was recorded, and choice selections from each set comprise the album Live at Little Gem Saloon: Basin Street Records Celebrates 20 Years.

Following the progression of the evening, the album opens with the original modern jazz stylings of the drummer-phenom turned vibraphone-master, Jason Marsalis, here performing his original compositions "Bourbon Street Ain't Mardi Gras" and "At The House in Da Pocket" to a packed room with an electric energy. During Marsalis's set a "prayer line" formed outside the Poydras street club for those hopeful attendees waiting to get a spot to see the star-studded lineup in the full-capacity club.

The next set features an outstanding double-trumpet duo from two of the biggest trumpet-giants in the city. Kermit Ruffins and Irvin Mayfield joined each other on stage with the backing of Kermit Ruffins' band, The Barbecue Swingers, for two Kermit-approved standards: the classic "On The Sunny Side of the Street" and the rambunctious and fun "Skokiaan."

Next on the lineup was to be pianist Henry Butler (who has since passed away; may his soul rest in peace) in a solo performance, but a flight delay made his appearance impossible. What does one do when a featured artist can't make it to your post-Jazz Fest show? With so many world class musicians in the building at one time, you ask them to do what they do best: improvise. In no time, Basin Street president, Mark Samuels organized an impromptu Basin Street Records super-group featuring Davell Crawford on piano and vocals, Irvin Mayfield on trumpet & percussion, Jason Marsalis on drums, Bill Summers on percussion, Mark Brooks on bass, and Ronald Markham on piano. This group would bring the trio of Irvin Mayfield, Bill Summers, and Jason Marsalis (the founding members of Los Hombres Calientes) together on stage for the first time in over 15 years and give us a sizzling rendition of "Autumn Leaves."

Continuing the evening was traditional jazz clarinetist, Dr. Michael White, who captivated the audience with his outstanding polish and skill on the immortal "Summertime" and White's own energetic "Give It Up / Gypsy Second Line" featuring Marsalis again on drums.
Davell Crawford, the "Piano Prince of New Orleans" closed out the night performing his unique brand of Louisiana roots music with his band One Foot in the Blues. Here we hear an R&B rendition of "Big Boss Man" and Crawford's own emotive medley "Don't Ever Be Blue / Ode to Louisiana."
It was an unprecedented evening in New Orleans music. Never before has Basin Street Records released a project featuring all new music from so many different artists. Live at Little Gem Saloon captures the spirit of a truly special evening of live music. For 20 years, Basin Street Records has provided a home for these outstanding artists to flourish, and they gave back in the best way possible with the performances captured on this album.
Jason Marsalis Bio
From a tender young age it was clear that Jason Marsalis had what it took to be great. Jason is the son of pianist and music educator Ellis Marsalis and his wife Dolores, and the youngest sibling of Wynton, Branford and Delfeayo. Together, the four brothers and their patriarch Ellis, comprise New Orleans venerable first family of jazz.
Ellis and Dolores began to cultivate Jason's interest in music at age three, with the purchase of a toy set of drums. Jason is fond of telling the story of a game he and his parents would play with the drums. "When I was three, my parents bought me a toy drum set and the used to introduce me to an
imaginary audience. They would say, 'Ladies and gentleman introducing the fabulous Jason!' and I would come out and start banging away much to my parents delight. I too enjoyed it to the point that I started to go up to my parents unsolicited and say, 'Dad, introduce me again!'"
By age six, not only had Jason gotten his first real drum set, but he was also taking lessons from the legendary New Orleans drummer James Black. At age seven he was sitting in with his father's jazz group, as well as playingwith his trombonist brother Delfeayo. Jason was progressing so rapidly as a drummer that in 1984 his father started using him consistently on engagements. Jason was starting to become a seasoned road veteran before the age of nine, even traveling to the prestigious Berklee School of Music in Boston for older brother Delfeayo's recital.
Though Jason had also taken up violin at age five, drums remained his primary focus throughout his grade school years. However, in his last year living in Richmond, VA,it was as a member of a junior youth orchestra that he first discovered the percussion section. The following year, Jason gave up the violin and focused exclusively on percussion. In 1991, he auditioned and was accepted to the acclaimed New Orleans Center for the Creative Arts High School (NOCCA). Throughout his high school years he continued to hone his skills by playing gigs with his father and brothers, as well as studying orchestral percussion techniques at the venerable Eastern Music Festival. Shortly after graduation from NOCCA in 1995, Marsalis ascended to the drum throne of a new group lead by virtuoso pianist and former sideman for Wynton Marsalis, Marcus Roberts. Despite a demanding touring schedule with Roberts, Marsalis furthered his educational goals by attending Loyola University in New Orleans, as well as studying composition with notable classical composer, Roger Dickerson. While Marsalis made appearances with such international jazz luminaries as Joe Henderson and Lionel Hampton, he was visible on the New Orleans scene working with a diverse cross section of bands from Casa Samba (Brazilian), Neslort (jazz fusion) Summer Stages (children's theater), Dr. Michael White (traditional jazz) and many others. It was in 1998 that he co-founded the Latin-jazz group Los Hombres Calientes. While recording two albums with the group, Marsalis also produced two albums under his own name, Year of the Drummer (1998) and Music in Motion (2000), as well as producing reissues and current recordings of his father on their self-owned label, ELM Records.
In 2000, Jason left the Los Hombres group to attain more focus with the Marcus Roberts trio. It was around that time the Marsalis started to play the vibraphone on gigs in New Orleans. This evolved in yet another chapter in Marsalis' career as he recorded on the vibes with clarinetist Tim Laughlin and drummer Shannon Powell while starting to lead his own band on vibes. In 2005, Marsalis' made a recording of George Gershwin's "Concerto in F" with the Marcus Roberts Trio and the Saito Kinen orchestra. It was a project that involved fusing jazz and classical music and it was an important moment for the Trio. While this exciting event was taking place in Tokyo, Japan, it was marred by the events happening in his hometown, Hurricane Katrina. Even though his career took a slight hit after that event and living in Brooklyn for a year, Jason returned to New Orleans in 2007 to put the pieces back together. After returning to New Orleans in 2007, his reach with the types of bands widened considerably. Early that year he recorded with John Ellis and Doublewide on a well received album entitled "Dance Like There's No Tomorrow". He also recorded and produced an album of Thelonious Monk's music with his father entitled "An Open Letter to Thelonious". In January of 2008, the New Orleans Center for Creative Arts (NOCCA) called for him to start teaching the students. He also started working on the traditional jazz scene with musicians such as Lars Edegran and Tommy Sancton at Preservation Hall and Palm Court Jazz Cafe. It was in April of 2008 that Marsalis was asked to play the vibraphone with the legendary Lionel Hampton Orchestra at the Ogden Museum in New Orleans. In fall of that year, he was on a double-bill tour with Double-wide and a jazz-fusion group from Denton, Texas, Snarky Puppy. After that tour, Marsalis would make guest appearances with the group and has developed a following amongst the groups fans.
In 2009, the Marsalis Family would receive the NEA Jazz Masters award. In June of that year, the family would appear at the White House and the Kennedy Center to do a tribute show to their father. The concert was made into an album entitled, "Music Redeems". Later that year, Marsalis would release his first new album in 9 years and his debut album on vibes, "Music Update". In 2010, the bassist from the Lionel Hampton Orchestra, Christian Fabien, called him to participate in a recording session with drummer Ed Littlefield and pianist Reuel Lubag. The made two records, Christian's "West Coast Session" and Ed's "Walking Between Worlds". The latter would include folk songs from the leader's native Alaskan Tlingit tribe from his hometown of Sitka, Alaska. That project inspired the group to be named the Native Jazz Quartet, a group that would arrange folk songs into jazz tunes. Their first recording of that concept was "NJQ Stories", recorded in 2012. Marsalis was involved in another genrebreaking collaboration as the Marcus Roberts Trio released an album with banjoist Bela Fleck. The combination of jazz and bluegrass was entitled "Across the Imaginary Divide" and the unit toured successfully that year.
2013 was a monumental year in which Marsalis released his next recording as a leader on vibes entitled "In a World of Mallets". The album went to number 1 on the JazzWeek Radio Charts and also won an Offbeat Magazine award, a New Orleans music magazine, for best Contemporary Jazz Album. Marsalis also participated in a session produced by Bill Cosby by playing vibes for music used in Cosby's Comedy Central special, "Far From Finished". There was even recordings from the drum kit as Marcus Roberts released three recordings that year. Two with Wynton Marsalis, "Together Again – In the Studio" and "Together Again – Live in Concert", and the ambitious original trio suite from Roberts, "From Rags to Rhythm". 2014 found Marsalis further pushing the limits of modern jazz with
The 21st Century Trad Band
—keeping with his quartet configuration and further solidifying his place among the greats of mallet instruments.
With each passing year Jason Marsalis continues to grow and develop as both a composer and performer. With a fire in his heart and a passion for the music, his will to swing has never been more resolute. The maturity and the command he possesses over his music is clearly evident to those who have heard or seen him.

Kermit Ruffins Bio


"And We Live!"


From playing himself in the HBO Series Treme, to barbecuing outside his bar, Kermit's Treme Mother-in-Law Lounge, to sitting in with Jon Batiste and Stay Human on The Late Show with Stephen Colbert, the trumpeter/vocalist keeps himself busy when he isn't on stage doing what he does best—entertaining and sharing his love of life with the world. Ruffins continues making his imprint on the world with wider exposure including appearances on Bravo's Top Chef and on the soundtrack to Disney's Jungle Book with Bill Murray and Christopher Walken. He personifies the laid-back vibe of New Orleans.

But he did not come by his gifts easily. Ruffins did his homework and developed his stage persona and musical act by studying artists who came before him. He watched videos of Louis Armstrong and Cab Calloway until the tape wore out, cut his teeth busking the streets of the French Quarter, and apprenticed on stages with local legends "Uncle" Lionel Batiste and Danny Barker.

Consider his lengthy musical career. While still in high school, he co-founded the Rebirth Brass Band – a group that revolutionized the brass band community in New Orleans with songs like "Do Watcha Wanna" that have become anthems. Rebirth's growth and success bolstered the rejuvenation of the New Orleans second-line culture that now flourishes.


Still, after less than a decade fronting the band and touring the world, Ruffins tired of the road. He missed the culture at home so much that he traveled, like fellow New Orleans icon Fats Domino, with cooking equipment and prepared his favorite foods in hotel rooms far and wide. 


He made a bold and risky decision to leave Rebirth and go solo, having no guarantees the public would embrace his new direction. At the time there were very few young musicians playing traditional jazz. Nearly all the backing musicians on his first album were decades older.


Now, Kermit Ruffins and the Barbecue Swingers are a beloved institution – a must-see for every New Orleans visitor and a favorite of local critics and music lovers. As he'd helped spur the formation of new brass bands in his 20s, he's since influenced the city's musical direction in the 21st century. Dozens of young musicians and bands are essentially playing the same music Ruffins pioneered with his solo act. They sing into retro microphones, dress in dandy suits and perform the timeless tunes that defined a decades-past era.


Yet Ruffins has not been content to remain musically static. His live show has included elements of hip-hop since his days with Rebirth. He began rapping on albums long before it was commonplace for jazz musicians to have hip-hop influences. 


It's not the first time he's taken musical chances. He had a short-lived progressive jazz band that experimented with arrangements of songs from the 1970s. His 2009 album, Livin' A Tremé Life, included a version of Johnny Nash's monster 1972 hit "I Can See Clearly Now." It also had songs reflecting Ruffins' deep roots in the R&B of the Crescent City, like Allen Toussaint's "Holy Cow."


In the '90s, Ruffins fronted a big band with arrangements from great maestro Wardell Quezergue. He stocked the band with superior local musicians and the performances were on par with great bands of the '40s, updated to reflect Ruffins' effervescent personality. His 2010 release, Happy Talk, revisited that territory with a full horn section and sumptuous arrangements of tunes like "If I Only Had a Brain" (from The Wizard of Oz) and the Louis Armstrong hit "La Vie En Rose."

With over fifteen albums to his credit including live albums capturing his inimitable stage presence (1998's The Barbecue Swingers Live and 2005's Live at Vaughan's), a collaboration with his Rebirth Brass Band brethren (2005's Throwback), a holiday album (Have A Crazy Cool Christmas [2009]), an homage to New Orleans' traditional jazz (We Partyin' Traditional Style! [2010]), and the party-anthem packed #imsoneworleans (2015) the New Orleans trumpeter shows no signs of slowing down.


2017's A Beautiful World finds the trumpeter/vocalist partnering with long-time labelmate Irvin Mayfield in the centerpiece release for Basin Street's 20th anniversary celebration. The two most recorded Basin Street artists bring in the assistance of nearly 60 musicians including several New Orleans legends in an album that seeks to capture the inimitable soul of Ruffins with tunes ranging from the Bobby McFerrin classic "Don't Worry Be Happy" to Ruffins classics like "Good Morning New Orleans" to straight-up bounce tracks like "Trumpet Bounce."


Every year Ruffins ebullient attitude and love of his hometown music firms his reputation as the New Orleans idol. Dedicated to preserving and passing on the tradition of jazz, he is often compared to his own hero, Louis Armstrong.


On his likeness to "Satch" Kermit says, "That's someone who really, really led one of America's true art forms. He was really the cherry on top of New Orleans music. And now I see it being passed on to younger kids, and for me to have a role in that and to maybe do the things he did is so spiritual to me."


Whether he's slinging barbecue, adding to his collection of fedoras, or playing at one of his regular weekly shows, Kermit Ruffins does it with joy and passion, an example of what it means to be a true New Orleanian.
Irvin Mayfield Bio
A Grammy and Billboard Award-winning producer, composer, trumpet player, and author.
Mayfield's credits include over 30 records, collaborations with Frank Ocean, Lenny Kravitz, George Clinton, Wyclef Jean, Bob Weir, Ani DiFranco, Dee Dee Bridgewater, Haley Reinhart, Wynton Marsalis, Dr. John, Ernest Gaines, and Gordon Parks.
His most recent musical project is a trio called Cirque Du Freak in which he and partners, Ronald Markham and John Díaz-Cortés, play a variety of synthesizers, drum machines, and the occasional trumpet over electronic beats.
His career started in Latin music as a cofounder of the celebrated group, Los Hombres Calientes with veteran percussionist Bill Summers in 1998. Since then, Mayfield has been named the Jazz Artist in Residence at the Apollo Theater in 2014, Artistic Director of Jazz from 2009 to 2014 at the Minnesota Orchestra, and Founder and Artistic Director of the New Orleans Jazz Orchestra from 2002 to 2016.
Mayfield's catalogue includes live recordings at the prestigious Blue Note Jazz Club, the Village Vanguard, and most recently a live recording at the Newport Jazz Festival.
Domestically, Mayfield has headlined all major performing arts centers including Carnegie Hall and has twice performed at the White House for presidents George W. Bush and Barack Obama.
Internationally, Mayfield has headlined major Jazz festivals from North Sea in Europe to the Sydney Jazz Festival in Australia and has toured extensively throughout four continents.
Mayfield has authored two coffee table books,
A Love Letter to New Orleans
and
New Orleans Jazz Playhouse
, and has received an honorary doctorate from Dillard University.
Mayfield was nominated by President George W. Bush and appointed by President Barrack Obama to the National Council on the Arts. He was also nominated for an NAACP Image Award for his recording with Dee Dee Bridgewater.
Dr. Michael White Bio
Dr. Michael White is an accomplished, multi-faceted New Orleans-based clarinetist, bandleader,
composer, musicologist, jazz historian, and educator widely regarded as one of the leading authorities
and culture-bearers of traditional New Orleans jazz music. He has performed in over two dozen foreign
countries, played on over 50 recordings, received countless awards, made multiple national television
appearances, and been featured in major media publications.
Despite an upbringing in the Carrollton neighborhood of New Orleans, and a bloodline to some of the
earliest jazz musicians, Michael White did not get his start playing jazz. An aunt who played clarinet
inspired him to take up the instrument in elementary school, where he primarily studied symphonic music
and marched with the famed St. Augustine Marching 100. It wasn't until much later, in his late teens, that
he first heard live New Orleans jazz played at Jazz Fest, and he became inspired by the music of the city.
He would play his first professional gig with Ernest "Doc" Paulin's Brass Band in 1975 at a church parade.
His jazz career grew, as he played primarily in social club parades and jazz funerals with Paulin's group
and other bands and musicians including the Danny Barker-founded Fairview Baptist Church Marching
Band and George "Kid Sheik Cola" Colar.
In the late 1970s, White discovered a recording of George Lewis that would serve as his primary
inspiration to pursue a life as a New Orleans jazz clarinetist. He would later dedicate an album in honor
of the New Orleans musician, the 2000 release,
A Song for George Lewis
(Basin Street Records). In
addition to Lewis, Dr. White cites several other clarinet influences including: Sidney Bechet, Johnny
Dodds, Barney Bigard, Paul Barnes, and Willie Humphrey.
He formed his first group, the Original Liberty Jazz Band, in 1981. A band that regularly performs in New
Orleans, and that held a weeklong annual residency around New Year's Eve at The Village Vanguard in
New York City for many years. He continues to lead that band as well as two smaller groups, the Liberty
Brass Band and the Michael White Quartet. Since 1979 he has also played in the Young Tuxedo Brass
Band, founded by clarinetist John Casimir sometime in the 1940s. During this early part of his career, he
had the opportunity to play alongside more than three dozen traditional jazz musicians born between
1890 and 1910.
It is White's crystal-clear clarinet that can be heard on Wynton Marsalis' critically hailed 1989 release,
The Majesty of the Blues (Columbia Records). White worked with Marsalis, the artistic director for Jazz at
the Lincoln Center in New York, on A Tribute to Jelly Roll Morton, a series of concerts that were
performed there, and that were reviewed favorably by Jon Parales of the New York Times. White also
served as musical director for concert tributes to King Oliver and Sidney Bechet that were collaborations
with Marsalis and the Lincoln Center Jazz Orchestra. He has since served as an artist-in-residence for
Lincoln Center Jazz Orchestra. In addition to his collaboration with Marsalis, White's unique clarinet
sound has been included on recent recordings by several legends of popular music, including Eric
Clapton, Taj Mahal, Paul Simon, and Marianne Faithful.
Throughout the 90's Michael White recorded a variety of records with multiple record labels including
1992's New Year's Eve Live at The Village Vangaurd (Antilles). The year 2000 marked the beginning of his relationship with New Orleans-based label, Basin Street Records, which has released the majority of
his solo work including
A Song for George Lewis
(2000),
Jazz from the Soul of New Orleans
(2002),
Dancing in the Sky
(2004), the post-hurricane Katrina reflective
Blue Crescent
(2008), the two
part
Adventures in New Orleans Jazz, Parts 1 & 2
(2011, 2012), and
Tricentennial Rag
(2018).
White faced a momentous year in 2005—the spiritual high of taking his band on an international tour of
Europe, and later the emotional low of facing the devastation of Hurricane Katrina. White's Gentilly home
was flooded with seven feet of water, and his entire collection of invaluable historical musical
memorabilia and music collection were destroyed. He managed to cope with the loss through an artists'
retreat where he generated material for
Blue Crescent
(2008), an album that received the following
praise from John Swenson of Offbeat Magazine, "Dr. Michael White has produced what must surely be
one of the greatest examples of New Orleans traditional jazz ever recorded."
In 1980 White began teaching Spanish at Xavier University, while he maintained a career as a gigging
musician. His relationship with the university would grow over the years, and led him to being awarded the
Rosa and Charles Keller Jr. Endowed Chair in the Humanities, under which he currently teaches African
American Music. Dr. White does extensive work hosting workshops and teaching about New Orleans
music, including guest coaching at Julliard School of Music. Since 1995 he has served as the main
consultant for traditional jazz for the New Orleans Jazz & Heritage Festival. In 2002 he began producing
the Culture of New Orleans Series at Xavier University, a highly successful program of over two dozen
lectures, concerts, and film presentations featuring the authentic traditions and people of New Orleans.
Michael White continues an active career in a variety of capacities, and his collection of awards,
accolades, and accomplishments is ever-growing. These include receiving the rank of Chevalier of Arts &
Letters from the French government in 1995, being awarded the 2008 Heritage Fellow of the National
Endowment for the Arts (the nation's highest award in the traditional and folk arts), and being named the
2010 Louisiana Endowment for the Humanities Humanist of the Year. He has been awarded Clarinetist of
the Year by Offbeat Magazine in 2010, 2013, 2014, 2015, 2016, and 2017 in addition to winning Best
Traditional Jazz Artist of the Year from Gambit Magazine's Big Easy Awards in 2010. In 2012, he made
several national television appearances: The Allstate Sugar Bowl National Anthem, HBO's
Treme
,
National Geographic Channel's
America's Lost Treasures
, International Jazz Week Celebration—various
news channels, and CNN's New Year's Eve Celebration. He has also been featured on NPR's Music Inside
Out with Gwen Thompkins. In 2015 he received the Jazz Hero Award from the Jazz Journalists
Association of America, and he produced the recording New Orleans Brass Bands: Through the Streets
of the City for the Smithsonian Institution.
With a career now spanning over three decades, Michael White continues to grow his musical legacy as
one of the authoritative figures on New Orleans Jazz Music, and one of the finest clarinetists to walk the
streets of the crescent city.

Bio of Davell Crawford


The genius of Davell Crawford arises from his ability to play and sing the music of his passion—the music of his life. The New Orleans keyboardist, vocalist, composer and arranger soaked up the surrounding rhythms and harmonies that were his deep musical roots and nurtured his natural talent.  ​


Acclaimed as the "Piano Prince of New Orleans," Crawford brings equal exuberance to both modern and classic jazz, rhythm and blues, funk, blues, gospel, soul, pop, American folk and touches of country-western. Growing up in New Orleans and presently residing there and in New York City plus spending many youthful days in Southwest Louisiana, Crawford's influences run the gamut from Fats Domino to Sarah Vaughan, to Patsy Cline and even Liberace. In the tradition of those from the Crescent City who came before him, Crawford also believes in the art of entertainment. He'll get up from the piano, move to the apron of a stage, prance, joke and make folks feel at home.  ​


As a child, Crawford attended both Baptist and the Catholic churches. He watched the pipe organist so attentively that when he first sat in front of the impressive instrument he already knew the function of the stops and pedals. The organ at his church was the first he ever played and throughout his life he's continued to man the organ in both church and club settings. The prowess he developed is best exemplified on his 1998 Rounder Records release, the swinging, soulful and funky, The B-3 & Me. Tellingly, it includes two Ray Charles hits: "I Can't Stop Loving You" and "Hallelujah I Just Love Her So." At age seven, Crawford, who has often been compared to the great Ray Charles, made his first public appearance playing his favorite tunes from the master on a piano outside of New Orleans' famous coffee stand, Café du Monde. Backed by quintets, big bands and on occasion orchestras, he's also paid tribute to Charles at several outstanding shows around the world. His 2005 tribute to Ray Charles when he assembled some of New Orleans' finest players to form the Davell Crawford Orchestra, has been noted as "One of The Best Concerts Ever".  ​


At just 10 years old, Crawford made an impression on the New Orleans gospel community by taking on the position of accompanist to the St. Peter Claver Catholic Church choir. By the time he was 11, his talents were utilized by the St. Joseph Baptist Church where he became the youth choir director, pianist and organist to the sanctuary and men's choruses. Since then Davell has traveled the world conducting choral workshops and making appearances in gospel music. Throughout his career he's also lead a host of award winning gospel ensembles. He chose the 'creme de la cream' of New Orleans gospel vocalists to form The Davell Crawford Singers, whose members are spread from the East to West coasts, while the core members remain in New Orleans. They continue to reunite today and are heard on his gripping CD, My Gift To You, his first on the Basin Street Records label.


​Gospel is at the heart of everything that Crawford does. Davell is the godson of the iconic Roberta Flack and the grandson of the great vocalist/pianist/composer James "Sugar Boy" Crawford of "Jock-A-Mo" fame giving reason for the honesty, passion, and ample rhythm and blues that also fills his soul. Crawford can—and has—thrown down all night R&B concerts and parties jumpin' with tunes from the likes of pianists Fats Domino, Professor Longhair, James Booker and Huey "Piano" Smith. Crawford is definitely in that number as he carries the New Orleans piano legacy along with the complete American Roots legacy.


​A softer, quieter side of Davell Crawford is revealed when, as heard on his 1999 release, Love Like Yours and Mine, he slips comfortably into his jazz mode on such classics as "Fly Me to the Moon." His tenderness and informed jazz sensibilities shine with every note when Crawford approaches the standards. Often, he'll be in a trio or quartet setting behind the grand piano or standing at center stage with only the microphone and the trio backing him for an evening of classic or modern jazz.


​Then again, he might don a silly wig and an eye patch in honor of the late great James Booker and take the house down by emanating his fellow pianist's eclectic, frequently elegant panache. Crawford is also fully versed in the traditional jazz songbook of New Orleans, the birthplace of jazz. A fact that will be confirmed if you are lucky enough to experience a performance by Davell Crawford and His Creole Jazz Men of New Orleans. He's also been known to make special rare appearances at the music's landmark, Preservation Hall.


​With his immense talent and experience, the pianist and vocalist could have chosen his next release to be in any number of genres. On his meticulously produced album, My Gift To You, Crawford remarkably embraces the full spectrum of his interests and influences as he reaches into his rich bag of resources and natural abilities. On the disc, just as he has throughout the world during his decades-long career, Crawford celebrates his musical roots and becomes their ambassador. As the Prince of New Orleans joyfully expresses on the opening track of My Gift To You: "I am the Creole man, I come from foreign lands to spread the news..." He also expresses, just as momentously, on the closing track, "Louisiana, I love you for all you've given to me, I promise never forget you as I travel o've the stormy sea."

Crawford's release,
Piano in the Vaults, Vol. 1
(Released April 2016 on Basin Street Records) takes a step back from the heavily orchestrated
My Gift to You
and showcases Crawford's raw talent as a performer saturated with the soul and history of New Orleans music. The album is the first in a series of six volumes of solo recordings done between 1998-2013. On the album Crawford draws inspiration from the long lineage of New Orleans piano players including Jelly Roll Morton, Fats Domino, Professor Longhair, Allen Toussaint, and James Booker.
Piano in the Vaults, Vol. 1
secures Davell Crawford's role as a tour-de-force of the New Orleans piano tradition with a unique vocal talent. Listeners of the album will have no trouble listing Crawford's name in the short list of truly great New Orleans piano players.
In December of 2017, Crawford released his first holiday-themed recording,
Merry Christmas from Davell Crawford
, a heartfelt EP of three Christmas classics.

Los Hombres Calientes Bio


Like a rich, flavorful New Orleans gumbo, Los Hombres Calientes packs a little bit of everything into a tasty, powerful recipe that warms the body and feeds the soul. Led by Irvin Mayfield, the renowned Crescent City trumpeter, and Bill Summers, a percussionist who quite simply embodies world-wide rhythm, Los Hombres Calientes is not only changing the way music sounds, but also how music is made.


Taking a hands-on, organic approach in putting together their five albums, Volumes 1-5, Mayfield and Summers take their band on location and join forces with locals in order to create authentic sounds from the places where music began: locations such as Africa, Cuba, Trinidad, Jamaica, Haiti and, of course, their native New Orleans.


Mayfield, has positioned himself as a force and advocate for the continuation of Jazz in the city that birthed it, as artistic director of the non-profit The New Orleans Jazz Orchestra, he ensures that the sounds of New Orleans are spread around the country. With his club Irvin Mayfield's Jazz Playhouse he ensures that Jazz will remain on Bourbon Street in the heart of the French Quarter. His most recent project with NOJO, The People's Health New Orleans Jazz Market stands as the only club in the city of New Orleans specifically designed for Jazz Market.


Summers, who has worked with musical pioneers ranging from Quincy Jones to Herbie Hancock in his long, illustrious career, shares in Mayfield's thirst to uncover the musical roots of New Orleans' cultural tree of life. With a countless number of rhythms in his vast repertoire, Summers makes the heart of Los Hombres Calientes beat. And it is a beat that has seen and heard the sounds of the world.


Late-night sessions at the Summers residence resulted in the 1998 formation of Los Hombres Calientes. And though decades apart in age, the younger Mayfield and elder Summers are no musical odd couple. Together with band mates, they form an irrefutable force in the field of Latin Jazz—one that has been recognized by critics and fans across the globe.


Los Hombres Calientes Volume 5: Carnival (2005) was nominated for Billboard's 2006 Latin Jazz Album of the Year. Los Hombres Calientes' previous album, Volume 4: Vodou Dance (2003) was nominated for a Billboard Latin Music Award as well. Volume 3: New Congo Square, the group's 2001 release, was a Billboard finalist and was nominated for a Grammy. In 1998 and 1999, Los Hombres Calientes' eponymous debut album, and in 2000, Los Hombres Calientes: Volume 2, were the top selling albums at the New Orleans Jazz and Heritage Festival. Volumes 3 and 4 were also top sellers at the Festival. In 2000, Los Hombres Calientes' debut CD was awarded Billboard's Latin Music Award for Contemporary Latin Jazz Album of the Year.