Label
: Double Moon Records
Format
: CD
Barcode
: 0608917136128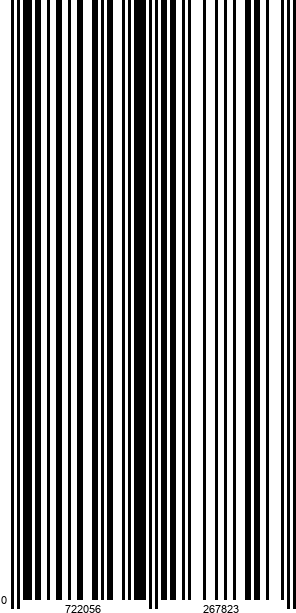 Catalog number
: DMCHR 71361
Releasedate
: 02-08-19
It is a field of expression combining both curved and angular melodic lines, as well as sharp and loose rhythms, evoking a wide range of emotions and atmospheres. Kunstfabrik Schlot
The ears pick up, and room noises go silent. No drums, no bass, no piano. Just the sonorous, mat-shimmering tenor saxophone floating through the room like a handkerchief. Musina Ebobissé takes his time. A commodity that has become rare in this overheated performance society. Time for reflection, leisure to develop the topic, to feed it with new ideas and perspectives. Eventually it flows. "The Eagle Song" by Russian classical composer Isaak Schwarz is the only song on "Timeprints" (Double Moon/inakustik) that was not composed by the French-Cameroonian tenor saxophonist. "I had been thinking about leaving that out until the last minute," the 29-year-old related in fluent German. And he made exactly the right decision!

Especially here in the last-call-audience-rouser of a more than impressive debut album, which takes him as 79th protagonist into the hall of fame of the "Jazz thing Next Generation", Musina Ebobissé shows what distinguishes him from most saxophonists of his generation. It's not too bad to model simple melodies gently, give them texture and shine without relying on sensationalism. The exact counter-model to the reed player of conventional mold, who could hardly control his ego and always wanted to be the star in terms of instrument, so to speak. Nevertheless, an old soul slumbers in Musina with fresh, young features. His playing is a bit reminiscent of Mark Turner, sometimes Lee Konitz too. "It's funny," the tall, likable musician says smiling. "Actually, I rarely listen to these people. In that respect, I cannot be said to be copying them. But one thing is certain: being compared to them is definitely a compliment."

Those who scour through Musina Ebobissé's biography encounter completely different passions. The young man from Savergne near Strasbourg in Alsace, son of a French mother and a Cameroonian father, likes blues, reggae, hip-hop and rock. He studied jazz and sociology during his apprenticeship years at the Strasbourg Conservatory, but played with growing enthusiasm in bands in the trendy scene such as TND, FREEZ, Art District and Dolls Can't. "Just because I soaked up Bob Marley, Ben Harper and Jimi Hendrix with all the fibers in my body doesn't automatically mean I sound like them." Rather, it was generally on winding paths via which Ebobissé found his destiny. His father first wanted the boy to play the piano, then he began to learn guitar and at the age of eight he also studied saxophone. "But it wasn't necessarily my favorite instrument at first. I thought it was more like super cool. However, I know in the meantime that I can't express myself better anywhere else."

The decisive boost in his career was, of course, the move to Berlin, where Musina studied at the Jazz Institute with teachers such as Peter Weniger, John Hollenbeck, Greg Cohen, Jim Black and Kurt Rosenwinkel, completed his Bachelor of Jazz Performance in 2017 and finally his Master of Jazz Composition in 2019. "Berlin is simply incredible. An eventful, historic, open city that gives me a tremendous amount of energy," Musina Ebobissé said. "A lot is happening there. The range of possibilities is wide and complex, also with regard to musicians." Jobs are available almost everywhere. In addition to the ERB Trio and Blendreed, he also works as a sideman in Thijs de Klijn Quintet, the Hans Anselm Big Band, Olga Amelchenko's large ensemble and the Art Ensemble of Moabit. No wonder that his own quintet is also a multinational amalgam of creativity and freedom. Alto saxophonist Olga Amelchenko comes from Russia, pianist Povel Widestrand from Sweden, bassist Igor Spalatti from Italy and drummer Moritz Baumgärtner from Germany.

Musina calls "Time Prints" a typical Berlin album, "characterized by my experiences in the city, this mix of American and European jazz, but also by memories, fantasies and expectations. We must learn to master time." He compares his nine own compositions, which bear titles such as "Silhouette", "Hairsplitting", "Dusk Seekers" and "Rêveries" (Dreams), with a journey through his own self. The start of an exciting adventure trip. Continuation absolutely desired!