Label
: Double Moon Records
Format
: CD
Barcode
: 0608917136425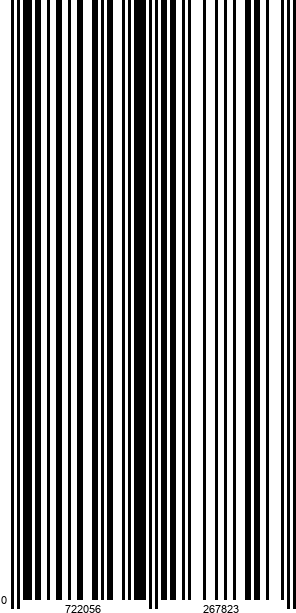 Catalog number
: DMCHR 71364
Releasedate
: 02-08-19
- The BuJazzO played almost 400 concerts and visited twenty countries.
- The music of the orchestra is documented on numerous CDs and on a special BuJazzO series (Volumes 1-6).
- Feauturing the great Nationaal Jeugd Jazz Orkest ft. Kika Sprangers and Sanne Rambags
German Youth Jazz Orchestra: Some might link this term with a stomping ground for highly talented prodigies or pigheaded kids who had got it into their heads to go their own way into jazz despite all good advice to do "something reasonable" instead. For some, it sounded like the conventional, big orchestral swing of the brand Basie, Ellington or Glenn Miller, not too complicated so that everyone could join, but always suitable to let it all hang out for once in an explosive horn section. True to the motto: They just want to play! Even if there were actually certain such tendencies at some time, they found their place in the dustbin of outdated prejudices long ago.

The reason is that the German Youth Jazz Orchestra—abbreviated BuJazzO—has aimed to give an independent voice to outstanding young musicians and musicians from Germany since its founding by Peter Herbolzheimer in 1988. In a certain sense, the official German Youth Jazz Orchestra also reflects the respective musical spirit of the times, regardless of whether under the direction of Jiggs Whigham or currently under Niels Klein. The demands have remained at the highest level for almost 30 years, which is why BuJazzO is considered the hotbed of jazz talent in Germany as well as a launch pad for a number of well-known names in addition to having received a number of high-profile awards such as the German Music Prize (1997), the WDR Jazz Prize (2010) and the ECHO Jazz (2012).

The latest production from "BuJazzO" is entitled "Cuban Fire" and pays tribute primarily to Jiggs Whigham, who has had a close affinity to the orchestra as artistic director, lecturer and mentor since 2011, consequently practically embodying a part of BuJazzO DNA. Whigham, this shrewd, 75-year-old American trombonist, enjoys optimum esteem worldwide. In BuJazzO circles, they respectfully call Jiggs a "mammoth of jazz." He is a person who understands how to fire the enthusiasm of people and young musicians for jazz with his stylistically confident and enormous range of experiences. Because he likes to share his knowledge with young people, young talented musicians learn what it means to live as professional musicians, play with the highest standards at all times, wait humbly behind a stage, travel, practice, think about music, prepare themselves, integrate important partners and commit to a project.

In 2020, Whigham is to receive the highest distinction that BuJazzO has to award: he will be its honorary conductor. Then he will hand over artistic direction to Ansgar Striepens. For this occasion, there is now a live recording with refined nuances, powerful wind sets and virtuoso nested arrangements recorded at Bimhuis in Amsterdam on September 25, 2016. Johnny Richards' Cuban Fire Suite is proof of BuJazzO's tremendous potential as well as reminiscent of Jiggs Whigham's own musical past in Stan Kenton's orchestra. And a prime example of his own demands on how a big band is to sound. It can't get any better!