Label
: ACT music
Format
: CD
Barcode
: 0614427700827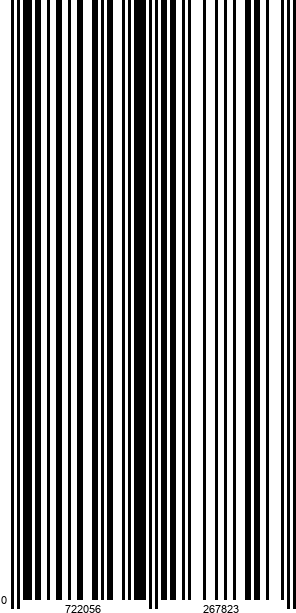 Catalog number
: ACT 70082
Releasedate
: 30-08-19
- 3 CD Box including the original albums: Historicity, Accelerando, Solo
This premium collector's box includes the original, pioneering albums:
Historicity
Grammy-nominated. No.1 best jazz album of 2009 in polls by New York Times, npr and ECHO Jazz
"Presto! Here is the great new jazz piano trio!" The New York Times
"Immensely exciting... hugely enjoyable and thoroughly accessible... A galvanizing album" All About Jazz
"Iyer's latest recording's mix of audacious covers and originals should mark his group as one of the top piano trios in the game" Los Angeles Times
"Historicity" is Iyer's first full album in the classic piano trio format and, at the same time, a profound redefinition of this genre. The pianist's examination of the concept of historicity is the album's center of focus. It's about "being placed in the stream of history, " he explains in the liner notes. "Without a doubt, it's the past that's setting us in motion." On "Historicity", Iyer travels full circle from covers such as "Galang", by global hip-hop star M.I.A, to Stevie Wonder's "Big Brother", back to his own very early pieces ("Trident" and "Sentiment"). Not least due to the fact that the trio almost sounds like a single person, associations here succeed as never heard before. Or as Iyer himself put it: "Music, it seems, also connects -- carrying us smoothly across the tumult of experience, like water over rocks."
Accelerando
2012 Downbeat Critic's Poll 5-time winner, including 'triple crown' of best jazz artist, jazz group and jazz album
"The Vijay Iyer Trio has the potential to alter the scope, ambition and language of jazz piano forever" Jazzwise
"A statement of compassion and wide-eyed wonder. This album is a gift from Vijay Iyer. We should be grateful" BBC radio
Vijay Iyer Trio's "Accelerando" is an album driven by the visceral, universal, intoxicating experience of rhythm. It sees Iyer and his telepathic trio mates – bassist Stephan Crump and drummer Marcus Gilmore – go both deep and wide. They light up material that ranges from a brace of bold Iyer originals and pieces by great jazz composers (Duke Ellington, Herbie Nichols, Henry Threadgill) to surprising interpretations of vintage and recent pop and funk tunes (Michael Jackson, Heatwave, Flying Lotus). Absorbing and infectious, this is jazz about not only the mind but the body.
Solo
"An unqualified triumph, idiosyncratic and highly personalized, accessible but also fresh" PopMatters.com
With "Solo", Vijay Iyer enters the supreme discipline of jazz piano. It is his first solo album and, fittingly, he dedicates himself to serious reflection. After contemplating temporal and cultural contexts with "Historicity", with "Solo" he now focuses on the self. "Autoscopy refers to a certain type of 'out-of-body experience' in which you perceive your actions from outside of (usually above) your body. Playing music occasionally offers that experience. In a different sense, so does making a solo album." Gesture, character, and disposition come together in this impression of one's own actions (Iyer uses the term "Hexis," which means disposition or stance) which conveys, visibly and audibly, the intent which precedes the action.
The disposition, Iyer's expression, can not only be heard on every piece on the album but, in a magical way, can also be felt. As on "Historicity", his playing is permeated by the jazz tradition, the technique, disposition and colours as purported beyond the musical notes by Thelonious Monk, Andrew Hill, Randy Weston, Cecil Taylor and Sun Ra (who Iyer also names in his liner notes). Yet these carefully observed influences are only the palette from which Iyer mixes his own new colours. He succeeds in doing this in a fascinating way right at the beginning – in an acknowledgement of one of his firt pop influences, "Human Nature", the Michael Jackson song composed by Steve Porcaro, is harmonically and rhythmically reinterpreted by Iyer. Two Ellington adaptations are also phenomenal.