Label
: Basin Street
Format
: CD
Barcode
: 0652905140628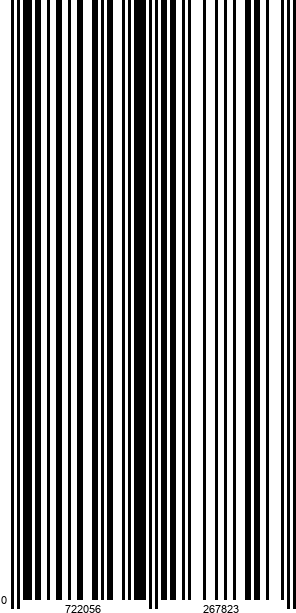 Catalog number
: BSR 14062
Releasedate
: 04-10-19
-Davell Crawford covers Fats Domino's greatest hits
-His first release since 2016

Davell Crawford, the "Piano Prince of New Orleans," is paying respect to Antoine 'Fats' Domino, the renowned New Orleans piano-player and vocalist who passed away in 2017. Dear Fats, I Love You finds Crawford playing fifteen of Domino's most famous songs on solo piano in a tasteful tribute to the king of New Orleans R&B.
A follow-up to his equally piano-centric Piano in the Vaults, Vol. 1 (2016, Basin Street Records), Dear Fats, I Love You highlights Crawford's raw talent as a performer saturated with the soul and history of New Orleans music. Unlike Piano in the Vaults this time Crawford focuses solely on the piano without any vocals, emphasizing the beauty and clarity of the Steinway Model D Piano expertly captured by the engineers and technicians of Steinway & Sons. Crawford ingeniously translates the many classic Fats Domino vocal lines into elaborate, trill filled melodies that allow the listener to experience the music in a way that's never been heard before. Crawford's arrangements are dripping with New Orleans soul, and rightfully so, as many of the songs are written by Domino and his longtime collaborator and all-around New Orleans music phenom, Dave Bartholomew. While some songs are immediately recognizable like "Ain't That A Shame" and "My Blue Heaven" this is not to say Crawford hasn't done quite a bit of re-imagining of these classics. Crawford's "I'm Walkin'," for example, turns the traditionally upbeat dance-number into a delectable, sultry-slow, raunchy blues. And immediately Davell turns on a dime and kicks into a lightning-fast version of "I'm Ready" more than a few clicks faster than the original. Other gems from the album include hits such as "Let The Four Winds Blow" and a creative mashup of the immortal songs "When My Dreamboat Comes Home" and "When The Saints Go Marching In."
For Crawford, this release is more than just a tribute to a musical legend. As the title makes evident, this is a love letter to a close friend. While the friendship may be a surprise to some, to those who knew Domino closely it makes perfect sense—both Domino and Crawford (prodigious piano players and vocalists) found fame at a young age, and despite outsized stage personas, have lived relatively private lives spent mostly in the company of close family and friends. In Crawford's own words, "We spent a lot of time together, a lot of private time. I was a very shy person. I pretty much still am, actually, very quiet and pretty reclusive, and he was the same way - until he walked out on stage. He loved the love that he got being Fats Domino. But he also loved being private, and he loved to spend time with his friends, just a regular guy. Hanging out with his family and with his friends, with platinum and gold records on the wall. He always talked about what he had done as a young performer and compared it to what I was doing. It was an honor for him to do that."
It is hard to overstate the importance of Fats Domino to the city of New Orleans, Davell Crawford, and the world of music itself. Dear Fats, I Love You is a personal, heartfelt tribute from one friend to another, but it's far from being somber. It's a celebration of the music of a man who brought endless joy into the world simply by being himself.