Label
: Double Moon Records
Format
: CD
Barcode
: 0608917137224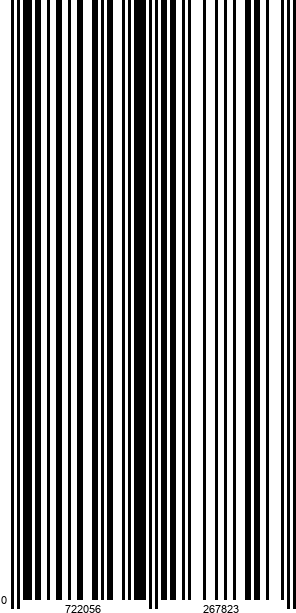 Catalog number
: DMCHR 71372
Releasedate
: 10-01-20
- authenticity in playing, individuality in sound, smoothly mixing tradition and modernism in a serenely natural style
- an innovative composer and an excellent instrumentalist
People would be poorer without dreams. Most such thought films run on the screen of our subconscious at night. Some dreams are even repeated. If a dream remains so fresh in your mind, it is worth fighting for its realization. Bernhard Wiesinger is an example of such a case. Jazz, tenor and soprano saxophone, Austrian, living in Vienna, where his beloved musical style, like in other major European cities, makes a pleasant niche life possible, but the possibilities for development remain limited. At some point, every jazz musician begins to dream of New York with its still vibrant, pulsating scene, brimming with music, performances, and co-musicians where a single rehearsal takes you further than anything experienced before. The place of yearning par excellence.

Wiesinger had always dreamed of playing with the big names in the Big Apple one time. A young, extremely talented saxophonist, trained at the Vienna Conservatory (Diploma in Instrumental and Vocal Education and Master of Arts on the Saxophone) and the Berklee College of Music in Boston. But the fact that the 39-year-old would record his debut CD with the absolute star cast of pianist Kevin Hays, bassist Scott Colley and drummer Bill Stewart seemed to be something unimaginable. But Wiesinger actually made the impossible possible – by simply asking. First he asked himself: "With which musicians would you like to record your music?" If he had the free choice, Bill Stewart would immediately come to mind. "I know his sound and I already heard Bill playing my songs in my head." After a concert with the Larry Goldings Trio in Vienna, he contacted Stewart. He asked him to just send some recordings, and the project miraculously took off from there. At this point Wiesinger wanted more, namely an experienced rhythm group that was versed in all tricks of the trade. That's why it was really a lucky coincidence that Kevin Hays and Scott Colley also had time.

As a result, everything succeeded as if in a dream: the as yet unknown Austrian, equipped with superb tonality as well as the ability to write colorful, complex, inspiring themes on one side, and the three successful American professionals on the other side, generating the envy of 90 percent of jazz musicians. "I quickly realized that the three of them had a lot of fun playing my composition," Bernhard Wiesinger said reflecting. "Some of my compositions are quite tricky. It was precisely for this reason that I felt that Bill, Kevin and Scott really enjoyed the challenge. I was impressed by the speed with which they made my music sound good."

Four virtuosos meet on equal footing. This miraculous interaction re-emerges as a result, which is the real magic of jazz. Eight pieces come from Wiesinger's pen, and "Fellowship" features an instrumental and vocal version with Kevin Hays' voice. He composed "Night Cap" together with Northern Ireland guitarist Mark McKnight. The quartet's superior mastery is demonstrated above all by two standards and the adaptation of a Motown hit into jazz vocabulary. Wiesinger put his personal touch on "Moment's Notice" and "I Fall In Love Too Easily" by changing the beat or adding new chords to the melody. Wiesinger, Hayes, Colley and Stewart also had a lot of fun with the reinterpretation of Stevie Wonder's "All I Do".

As a result, several doors opened in one fell swoop for the tenor and soprano saxophonist from Vienna. Wiesinger: "Of course, I am proud to have played with such great musicians. Implementing a project like this successfully also gives you a great deal of experience for your life. Although he still feels part of the Austrian jazz scene, the chances of establishing oneself as a "shooting star from Austria" in the USA have increased significantly. This is of course thanks to the three prominent helpers. Just by their presence, they draw attention to a more than extraordinary saxophonist, whom should definitely get your full listening attention. Well now, Notice That Moment – be aware of this moment, in which a dream takes shape.