Label
: Double Moon Records
Format
: CD
Barcode
: 0608917136821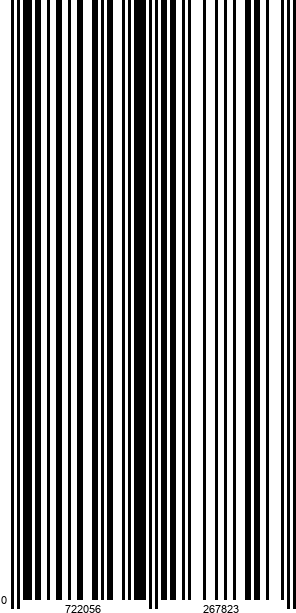 Catalog number
: DMCHR 71368
Releasedate
: 10-01-20
- Using the range of a big band in all its variety
- Hints of minimal-music to free improvisation
- Tender spheres, quirky grooves, horns in all shapes and colours, electronic sounds and effects


Eighteen names appear on the cover, from those responsible Benedikt Schnitzler (guitar), Anna Wohlfahrt (piano), Arne Imig (bass) and Leon Griese (drums), who represent the core of the big band as a quartet, to Albrecht Ernst, Olga Amelchenko (both alto saxophone), Anna Tsombanis, Musina Ebobissé, Leonie Freudenberger, Marc Doffey (all tenor saxophone), Malte Mittrowann, Gabriel Rosenbach, Laurin Köller, Alexander Gibson (all trumpet), Jan Landowski, Sonja Beeh, Gregor Littke and Chris Lüers (all trombone). But one is missing: Hans Anselm. At a time when excessive egos are only so prevalent that everyone has to make themselves noticeable at all costs and is trying to get public attention, it is surprising that although a jazz orchestra explicitly starts under a certain name, the person does not seem to be actively participating in the musical process. Reminiscence of a deceased co-musician? A covert thank-you to a sponsor? Or a pseudonym?

Not of that at all. "Hans Anselm is our imaginary, somewhat crazy friend, who has accompanied the band from the start," Benedikt Schnitzler revealed the secret. "He embodies a kind of collective consciousness that unites us when we stand together on the stage. Unfortunately, he can only be seen by the band, but he is always there." A kind of good spirit that watches over the ensemble, gently nudges it in the right direction and always makes sure that every sound is in the right spot. Actually, each band would need someone like Hans Anselm, especially because of the excesses described above. Because when young musicians first come together as a small group in the big Berlin, they must automatically compete against an unmanageable mass of competitors, not to mention a CD that threatens to get lost in the vast sea of recordings. But Schnitzler, Wohlfahrt, Imig, Rosenbach and Griese wanted to combine their ideas and convert them into sonorous music, optimally with the variety of a sound machine such as a big band. They wanted to create a sound that is, above all, authentic and that unsettles traditional listening habits. From this vision, with which the ensemble reinvents itself again and again, something fabulously wonderful as the mentioned Hans Anselm emerged.

"We are fascinated by the compositional challenge, the energy and sound power that a big band can generate, the many possibilities with timbres, dynamics and moods, the sonic complexity and the confrontation with its own musical language," guitarist Schnitzler stated describing the motivation of the 18 musicians. In addition, the pianist Anna Wohlfahrt and he as composers bear much more responsibility than in smaller bands, where the emphasis is often on improvisation. The Hans Anselm Big Band now enjoys a great reputation in the capital, not the least thanks to a studio and live album as well as a performance on radio RBB's culture program. In addition, the orchestra has been supported financially by the Berlin Senate Department for Culture and Europe since 2019. All members of the ensemble know each other either thanks to their joint studies, personal contacts, recommendations or previous collaborations. In addition to the musical factor, the human factor in particular is extremely important, so that the creative flow of ideas can function uninhibited, Schnitzler emphasized.

The Germany-wide breakthrough is now to be achieved with "Liquid Circle", which is being released as the 81st CD in the long-lasting and successful "Jazz thing Next Generation" series. In seven suite-like pieces, a delicate sphere, blurred grooves, colored brass nuances, electronic effects and sophisticated compositional elements come together, weaving into an opus that gently guides you into another world. Sometimes loud and intense, sometimes quiet, delicate and almost fragile, the musicians try to express their emotions and portray their entire complexity. "Of course, the concrete music is created by a lot of rehearsal work and by one's own concept of sound," Benedikt Schnitzler explained. "And you then try to transfer this into a good result via the sheet music."

This creates the exciting, unmistakable sound of a musical collective that is able to tell moving stories and whose fixed and spontaneous elements merge into a unique sound. Thank you Hans Anselm!