Label
: Double Moon Records
Format
: CD
Barcode
: 0608917136722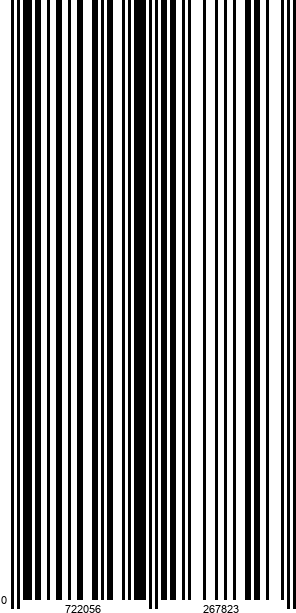 Catalog number
: DMCHR 71367
Releasedate
: 06-03-20
- Alexej Malakhau's inspiration is hardly to be defined, as it reaches from classic to modern
- Stylistic diversity grants his sensitive compositions expressive freedom
- Gentle nostalgia, a hint of romance, embedded in tender melancholy, combined with the urge to cross borders
You can imagine so many things under "Leiblich" (translated as physical, natural or biological). The physical needs of eating and drinking, for example, or the biological brother, father or mother. In painting, physical nature (Leiblichkeit) is synonymous with sensuality, sometimes also with opulent abundance, while the term "eheleiblich" (legitimate), which is more commonly used in legal language, is intended to certify the origin of a lawfully concluded marriage. The core of each of these definitions is always the "Leib" (body). Leiblich: This is the feeling of receiving something, absorbing it with all the pores of the body, either lustful or full of privation, caresses or blows, heat or cold, happiness or pain. However, the body also gives a lot at the same time, not the least life.

If Alexei Malakhau. the saxophonist born in Belarus who lives in Cologne, now calls his debut CD "Leiblich", this is a risky game with the German language, which is by no means easy. But it can also be regarded as an open confession that his art, his entire humanity, was preceded by a lot of hard, physical work. "The pieces on the CD have accompanied me for many years," Malakhau said. "They have grown with me and form the emotional footprint of my physical experiences since my immigration to Germany." In Russian, the word "родной" (pronounced "rodnoy") stands for "leiblich" (physical) according to the musician. It has even more meanings in translation. Possible translations are "homely", "sweet", "valuable" and "own". These are all adjectives that precisely fit to Alexei Malakhau.

The 82nd protagonist of the "Jazz thing Next Generation" series comes from Minsk in Belarus, where he grew up as the son of an artist family and was gently introduced to the world of music by his mother, a classical pianist, early in his childhood. Alexei began playing piano at the age of five, and he became enthusiastic about the saxophone at the age of twelve, which is why he went to Germany in 2003 with a heavy heart due to the better educational opportunities. He studied under Professor Wolfgang Engstfeld at the Hochschule für Musik und Tanz in Cologne until 2010, and played in the Federal Youth Jazz Orchestra (BuJazzO) under the direction of Peter Herbolzheimer. Malakhau: "In Belarus, I could hardly have lived so freely, let alone earned a living from music. Of course, he had to work very hard for a several years to give art the freedom it really deserves.

Life between two different countries therefore also gives a distinctive personality stamp in the sense of "Leiblich". Hardly any other jazz musician currently combines elements of classical and modern music in such a natural and relaxed way. "I grew up with classical music, it paved my way. I encountered experimental art on the wayside.
For me, jazz is the description of the origin of a style, embedded in time and culture.
When Alexei Malakhau interacts with pianists Rainer Böhm and Kristjan Randalu, guitarist Vitaliy Zolotov, bassist Joscha Oetz and drummer Bodek Janke, his vibrant, emotional saxophone blends gentle nostalgia, a touch of romance, delicate melancholy and an uncontrollable desire to cross borders whenever he wants.

He composed all the pieces except for two. "No Signal" is about the moment of calm after a power failure, and "Body Motif" is just about love, gentle and wild, warm and cold. "Time Prisoner" needs no further explanation, "Lela" is about fierce contrasts such as frost and sunrise beside an agave plant in some country in the south, while Lennon-McCartney's "Julia" is said to be a song about touch. "Narcissique" describes self-perception, while on the other hand "Interlude" is an invitation: "I'll take you from A to B. No one should take the path alone." Alexei and Vitaliy immortalize their deceased fathers with "On the other hand" (by guitarist Zolotov), while "Stressmaker" sounds exactly as it was intended: a ride on a wave of stress and adrenaline.

"It takes years until I can complete my pieces," Alexej Malakhau disclosed about his method of composing. "At first it's just a few notes, maybe a tune, that come to me. Then they remain there and wait. Then more notes are added until a whole piece is created in several steps. I have a countless number of these sounds and melodies waiting to be completed. Maybe this will happen someday, but maybe it won't." Waiting is always worthwhile in this particular case.