Label
: Double Moon Records
Format
: CD
Barcode
: 0608917137620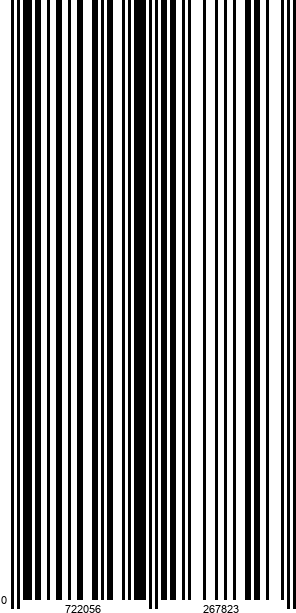 Catalog number
: DMCHR 71376
Releasedate
: 29-05-20
- Very own form of musical work as a band leader and conceptualist
- The ensemble provides a very transparent quartet sound, since it dispenses with harmonic instruments
- Through differentiated instrumentation, new sound colors are created from a variable formalism


Do ensembles sound different under the leadership of a bassist? Is the rhythm perhaps more tiresome? Or do the leaders with the large wooden body of the bass in their hands pay more attention to shape and structure? Charles Mingus is regarded as the pioneer of an entire species that has emancipated itself from the background to the front, consciously seeking the spotlight to turn its own ideas and fantasies into tones and sound. One of Mingus's compositions was titled "Better Get It In Your Soul". The essence of the bassist Mingus consisted of a wealth of ideas and at least just as much powerful energy. As an interpreter in his own right, every bassist has since been classified per se as a threat to every regular commercial operation. For good reason. Because when bassists get in the driving seat, it is no longer about swing in a well-groomed walking bass pulse, but about adventurous excursions into hitherto undiscovered worlds of music.
Bassists such as Mingus, but also Dave Holland, Barry Guy, Barre Philipps and currently Robert Landfernmann or Peter Eldh made it possible for ostinati suddenly to become a melody or shaping structure, a principle that Bela Bartok and Bruno Maderna had already practiced in modern classical music for a long time. However, this largely remained a neglected field in jazz. Bassist Roger Kintopf is only 21 years old. The native of Darmstadt has lived in Paris since 2019 when he continued this path at the Conservatory with the great Riccardo Del Fra; courageous, curious, full of ideas and fresh concepts. He began playing electric bass at the age of eleven, then switched to double bass, played in the Hessian State Youth Jazz Orchestra, in the Federal Jazz Orchestra from 2016 to 2018 and studied at the same time at the Cologne University of Music under Dietmar Fuhr, Dieter Manderscheid and Jonas Burgwinkel.
His second album (following the trio CD "GLÄÜO" with Ambach and Fox in 2016) bears the title
"Structucture
" and unites four individuals whose musical approaches merge during their first common encounter. This creates music that would probably have Charles Mingus' blessing: full of energy and gripping despite the many finely branched structures. When the
Dane Asger Nissen (alto saxophone), Victor Fox (tenor saxophone), Felix Ambach (drums) and Roger Kintopf make music, their concentrated energy produces a mighty and creative powerhouse. The concentrated interaction of the four moves between fast pulses and idle phases, which are controlled and processed equally by each.
In his liner notes for "Structucture", the Vibraphonist Christopher Dell makes comparisons with the Gerry Mulligan Quartet (with Chet Baker) and the Jimmy Giuffre 3 (with Bob Brookmeyer). Like the two legendary ensembles, Kintopf and Co. also dispense with harmony instruments. Instead, they bet on the melody. The compositions are based on strong structures, rhythms and harmonies, which drive the two saxophonists Victor Fox and Asger Nissen into a vibrating, exciting game of deception, at the end of which the two horns act once with each other and then again against each other and sometimes even sound like one instrument. This is precisely why Felix Ambach and Roger Kintopf cannot be reduced to the role of a mere rhythm group in any phase. They participate in the musical process every millisecond and consequently create the basis for a playing attitude in which the overall sound of the band and the freedom of each individual are both equally in the foreground.
The basis for this consists of eight finely structured songs composed by Roger Kintopf. For example, "Frostburn" demonstrates to Christopher Dell "how the superimposition of a 7/4 bar and a 6/8 feeling provides a special rhythmic grid. A counterpoint theme unfolds on it, which — despite actually being a broken phrase — brings the ostinato back into the melodic as a modular structure." Roger Kintopf, Asger Nissen, Victor Fox and Felix Ambach (drums) only at most suggest speed modulations, such as in "Damn Good Coffee". Due to the extremely variable handling of the instruments, new timbres are constantly created in this way. Those who listen closely to "Structucture" will set off on an exciting, delightful auditory journey full of exciting moments. This is how the jazz of the 2020 generation sounds: young, challenging and approachable as well as emotional despite its intellectual aspects.
Thank you LOFT and 2ndFLOOR e.V. for supporting young artists with your
recording project
and making the recordings of
Structucture
happen. Thank you Dieter Manderscheid, Frank Gratkowski, Hans Martin Müller, Dr. Benedikt Müller and Stefan Deistler. Thank you Studienstiftung des deutschen Volkes for the support and for making it possible to release our music on CD.