Label
: Double Moon Records
Format
: CD
Barcode
: 0608917138023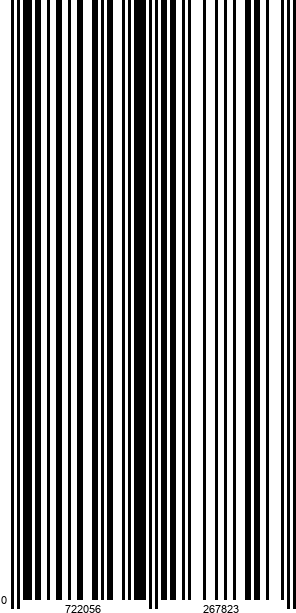 Catalog number
: DMCHR 71380
Releasedate
: 06-11-20
- Marcus Klossek reaches for his guitar, and we listen spellbound to the rhythms and melodies that he and his Electric Trio develop in to a story right in front of us
- With his playing, he tells us an intensively vivid and heartfelt story at the same time
- Klossek has toured countless clubs and festivals since his music studies at the University of Arts in Amsterdam
- Incidentally, his virtuoso guitar playing has made him one of the busiest musicians on the German scene
There are a number of ways to tell stories: by word of mouth, declaimed and sung, as written words, carved in stone, finely drawn with quill and ink, thrown by artists on canvas in many colors. But what happens when a guitarist simply reaches for his instrument, keeps his lips closed, but moves the strings and, with one go, creates images in front of the mind's eye that open all emotional pigeonholes and radiate in tones that one could hardly have imagined previously?

Marcus Klossek is such a musical "griot", one belonging to those almost extinct tribal wise men who did not simply have to learn their craft. It was present in his genetic code from the start. However, the messages of the Berliner with the receding hairline are by no means from a nostalgia-transfigured past. Klossek uses the Fender Telecaster, the archetype of electric guitar, as a mouthpiece. In doing so, he follows a path taken by well-known musicians such as Jimmy Bryant, Ed Bickert, Bill Frisell, Mike Stern, Jim Campilongo and Jakob Bro. Jazz purists may turn up their noses at the electric touch of Fender Telecasters, but anyone who listens to Klossek and his Electric Trio with Derek Scherzer (drums) and Carsten Hein (bass) for just a few seconds immediately feels that a highly vital and lively improvisation heart beats in their midst.
Also on his new CD "Time Was Now", the trio develops dynamic rhythms and enchanting melodies that unfold miraculously in front of the audience. Like chapters of a novel or verses of complex poetry, Marcus Klossek, as a guitarist and composer, manages with his pieces to let an intensely and plastically perceived structure of action evolve in the mind's eye. As if sketched by hand, sound images of an amazing density and enormous versatility are created: powerful groovy like in "Up close", sweet bluesy like in "Done", swinging fast as lightning like "One Of Us", wistfully melancholic like in "Let Me Know", lyrically dreaming like in "August 30", fiercely rocking like in "Black Year" or full of subtle tension like in "Unexpected Skies".
With his eighth album, Marcus Klossek has succeeded in creating a masterpiece that will fire the enthusiasm not only of die-hard guitar aficionados. He strives single-mindedly forward without leaving his two congenial partners even one centimeter behind. Every note really sits exactly where it belongs on "Time Was Now". Klossek, Scherzer and Hein transform their years of experience into a concise, coherent cycle of stories in which everything seems perfectly balanced: the curved lines, the well-dosed explosions and the dramaturgic concept.

In this way, a collection of precise timing and noticeable joy of playing can unfold in front of the mind's eye without any problems and without any moralizing undertones of purists, in which humorous country and surf quotes flow directly into the jazz heritage of Wes Montgomery or John Scofield. Such a matter of course can only arise from the deep conviction that stories without words captivate people everywhere. High addiction factor!