Label
: Double Moon Records
Format
: CD
Barcode
: 0608917138221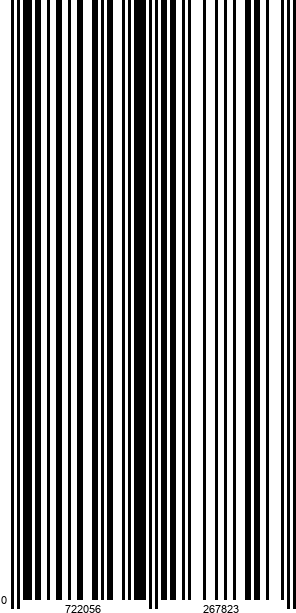 Catalog number
: DMCHR 71382
Releasedate
: 06-11-20
- Music by Duke Ellington and Louis Armstrong by the soloist of the hr-Bigband Axel Schlosser and his quartet
- Once again standards in virtuosity, precision and recognizable joy of playing
He can almost be called an old hand in the meantime, which is not meant disrespectfully at his age of only 44. But trumpeter Axel Schlosser has been in the business for quite a long time – so long that you can consider him in a good conscience as a living inventory of the German jazz scene. But when did the man with the long since unmistakable trumpet tone appear "officially" on the scene at all?

Born in Oberkochen in 1976, he came into contact with music at an early age, first played the recorder and clarinet at a young age before switching to the flugelhorn at the age of twelve. Already at the age of 18 – while still in high school – Axel made the leap into the BuJazzO (Federal Jazz Orchestra) under the direction of Peter Herbolzheimer and into the JugendJazzorchester Baden-Württemberg at the same time, for which Bernd Konrad was responsible. When he was studying at the Hochschule für Musik und Darstellende Kunst in Mannheim, the promising young trumpeter was recruited by Albert Mangelsdorff, among others, as lead trumpeter for the German-French Jazz ensemble. During a two-year period as a secondary school teacher in Munich, Schlosser founded the quartet "L 14/16" and won the Mangelsdorf German record critics' quarterly prize twice with it. In 2002, he finally found his dream job in the hr big band, to which he still belongs today.

In other words, a lot of accumulated experience, countless notes played and a lot of composed pieces. But where does all this come from? Axel Schlosser's roots go back a long way into his childhood and lead directly to his cousin, who brought him into contact with New Orleans jazz and swinging arrangements at an early age. If you go even deeper, you will inevitably come across two heroes who decisively shaped his further artistic life: Louis Armstrong, nicknamed "Pops", "Satchmo", or simply "Satch" and Edward Kennedy Ellington, called "Duke".

The fact that the trumpet player now, together with pianist Thilo Wagner, bassist Jean-Philippe Wadle and drummer Jean Paul Höchstädter, takes a deep bow to "Satch" and "Duke" is for him a commitment and a project close to his heart at the same time. Schlosser and co-musicians scrape off the sheen from the pieces of the masters in a witty and dignified manner. There are rarities ("Chocolate Shake", "Down in Honky Tonk Town", and "Big Butter And Egg Man") and curiosities, compositions that gained the status of world hits ("Basin Street Blues" and "What A Wonderful World"), pieces that formed solid cornerstones in the repertoire of both musicians, as well as pieces from Duke Ellington's rich stock, which he recorded in a studio together with Louis Armstrong ("Portrait of Louis Armstrong").

Axel Schlosser impressed him right from their very first contact in the hr big band, chief conductor Jim McNeely wrote in the liner notes. He is a great but also modern trumpet player with clear connections to Dizzy Gillespie, Kenny Dorham, Miles Davis, Clark Terry, Kenny Wheeler and Freddie Hubbard. Important: "Axel was inspired by them, but did not just imitate them. With their help, he found his own, most remarkable voice," is McNeely's judgment. And then, of course, there were Armstrong and Ellington, one of whom set the example on his instrument, the other in terms of composition and big band arrangements.

Axel Schlosser has been playing through the curious and fascinating collection of melodies since the beginning of his career. However, he, Thilo Wagner, Jean-Philippe Wadle and Jean Paul Höchstädter handle the pieces by no means with too much care, as if they were valuable museum artefacts. Instead, the quartet succeeds in letting the tradition shine through in the background, but displays a contemporary, fresh and above all authentic narrative style on the surface. Extremely entertaining, stimulating listening pleasure full of intense emotion, in which the listener may feel like he or she is in a high-tech time machine.