Label
: CAvi
Format
: CD
Barcode
: 4260085531134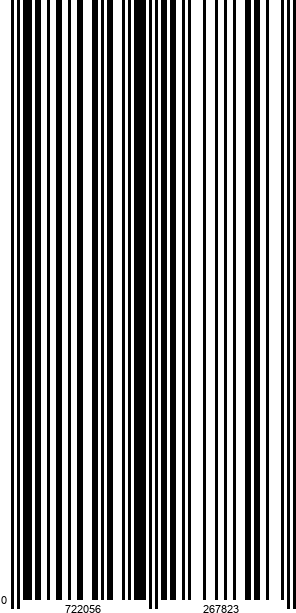 Catalog number
: AVI 8553113
Releasedate
: 06-11-20
- First solo Album on CAvi-music of the daughter of the Russian Pianist Dmitri Bashkirov and spouse of Daniel Barenboim, founder of the Jerusalem Festival, and a high reputated pianist
- Her over all second solo album, but many recordings of chamber music
- Dvořák's Poetic Tone Pictures are a rarity as the cycle of 13 pieces hasn't been recorded many times. Dvorak had only little relation to the piano, but this cycle tells little phantasy pictures and poetic moments in piano minatures.
Poetic Tone Pictures
"This time, I am not only an absolute musician, but also a poet", wrote Dvořák regarding the Poetic Tone Pictures, Op. 85, his most extended cycle of lyric character pieces for piano. Concluded in April/
May 1889 at his summer residence in Vysoka, the Poetic Tone Pictures introduced a new tendency in Dvořák's output: from then on, he started to "poeticize" his musical style. As he wrote to his publisher Fritz Simrock: "Each piece will have its own title and is meant to express something: thus, as it were, this is program music!" This new tendency culminated in 1896-1898 with the five symphonic poems The Water Goblin Op. 107, The Noon Witch Op. 108, The Golden Spinning Wheel Op. 109, The Wild Dove Op. 110, and A Hero's Song Op. 111.
The great Czech composer is hardly known for his piano works, in which he invariably seems to stand somewhat in the shadow of great Romantic masters such as Schumann or Brahms. Nonetheless, the 13 character pieces that comprise the Poetic Tone Pictures reveal an incredibly rich, enchantingly diverse world of inner images. At the same time, they offer a multitude of stylistic and pianistic surprises by combining folklore elements with subtle timbre effects. It is therefore all the more astonishing that they have been seldom performed in concert.
Elena Bashkirova was looking for a new work to play: she rediscovered the neglected cycle in her score cabinet, and was immediately thrilled with Dvořák's rich and diverse palette of timbres: "I flipped through the pages, played a couple of chords – and the music captured me right away. It's so poetic, so evocative. I immediately started to see stories and pictures in my mind's eye. As a pianist, you can narrate these stories very well. They open up our hearts." Elena Bashkirova finds that the Poetic Tone Pictures, although composed in the countryside, have everything to do in terms of mood with Prague Art Deco style. She is reminded "of those marvellous fin-de-siècle windows with their beautiful female figures". And she points out that Dvořák was thinking more of human situations than of landscapes when he wrote these pieces….". (from the liner notes by Julia Spinola)