Label
: Double Moon Records
Format
: CD
Barcode
: 0608917138429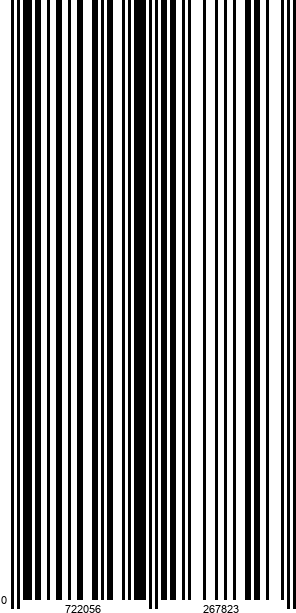 Catalog number
: DMCHR 71384
Releasedate
: 28-05-21
- Luxembourg guitarist Gilles Grethen's quartet convinces with a rich sound diversity and compositions oscillating between traditional and modern jazz
- Warm harmonies and lyrical melodies, combined with a captivating rhythm
Many musicians have already thought about the concept of time. The young guitarist Gilles Grethen has written a whole "Time Suite" for his quartet, which plays in a repeatedly new and surprising way with the diversity of sounds of his ensemble.
Grethen comes from Luxembourg, where he came to jazz through classical music and his father's CD collection. "That's when I heard Count Basie and Ella Fitzgerald, and I even secretly danced to their music," he remembers. "I found the old Count Basie recordings to be very refreshing and modern."
The young Gilles first learned violin and clarinet, later also drums and bass. "I started playing electric guitar at the age of thirteen," Grethen said, who was born in 1994. "The jazz guitarist Greg Lamy was my teacher and quickly realized that I wanted to play jazz instead of rock and pop."
At first Grethen listened to the classics of the instrument, which were more at home "on the funky side of things". "At that time, I listened to Wes Montgomery nonstop, for example, 'Smokin' at the half Note'," Grethen said. "But I also listened to Grant Green extremely often, and he was one of my great idols."
Grethen later studied at the University of Music Saar in Saarbrücken, where he also met his co-musicians, namely the Luxembourg drummer Michel Meis, who debuted with his own quartet in our next-generation series, and the Italian bassist Gabriele Basilico. "We were initially a trio," Grethen remembers, "but then I invited the German trumpeter Vincent Pinn to join us. I really wanted a brass instrument, because the sound of trumpet and flugelhorn combines extremely well with the guitar – I think the just sound great together."
Gilles Grethen chose a suite due to the wealth of ideas in his head. "I had a lot of ideas that somehow fit together, but not in one piece," he said. "This construct of the classical suite, where you have six pieces, which are connected but still have their own character, seemed suitable for this. I did not use the formal concepts, but there is a leitmotif that holds the six pieces together. The harmony runs through all the pieces, and there are melodies that reappear in a different form in other pieces."
Located somewhere between traditional and modern jazz, the compositions are characterized by their warm harmonies and lyrical melodies. The pieces often start quietly and slowly, but always change character, develop concise rhythms and harmonious ideas. Especially the unisono passages of trumpet and guitar have their appeal, but it is the warm yet lively guitar sound and the common playing culture of all four musicians that makes "Time Suite" sound so convincing.
"Michel Meis is a very energetic person, and this also characterizes his drumming," the band leader pointed out the tension that the drummer brings into the band. "He contributes an incredible amount of energy, which fires your own enthusiasm so much while you are playing that the music almost explodes."
Of course, Grethen is also full of praise for Vincent Pinn. "I value him as a trumpet player and as a human being. He has a very round sound and improvises very imaginatively. He plays with melodies and is full of surprises. He never plays the way you expect, and I think that's great."
And then there's the unusual, variant-rich bassist. "I appreciate Gabriele Basilico as a double-bass player who, like all of us, comes from classical music. He has an incredible sound and very nice ideas when accompanying. He does not fall into the typical bass role, but also plays with melodies and the theme."
Between sensual relaxation and bold improvisations, Gilles Grethen Quartet creates a variety of sounds that are truly unparalleled.