Label
: Double Moon Records
Format
: CD
Barcode
: 0608917139228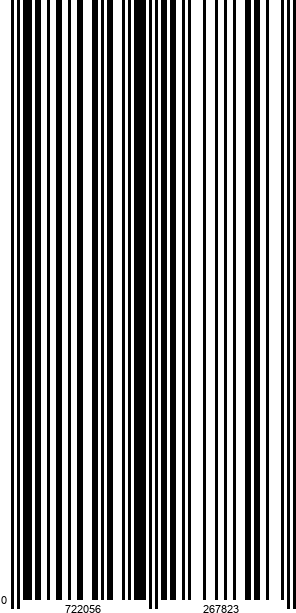 Catalog number
: DMCHR 71392
Releasedate
: 24-09-21
- New band, the Christian Krischkowsky Quartet
- Expressionistic sounding melodies and improvisations fly above pulsating and sometimes unusual futuristic rhythm structures
- A highly personal sound, combining musical zeitgeist with influences of Bill Evans, Thelonious Monk or songwriter Cat Stevens
Bands that are led by drummers are not as seldom as they once were, but still a somewhat rare affair. The quartet of drummer Christian Krischkowsky is already presenting its second album "The End of Melancholism" and illustrates the advantages of such an approach in nine pieces, seven of which are from Krischkowsky's pen. Pieces like "Would You Dance With Me?" or "Football Evolution" sound rhythmically challenging, without deliberately placing the drums in the foreground.
"I wanted to incorporate the rhythmic ideas that I developed on drums even more into my compositions," Krischkowsky said. "When composing, however, I always had my co-musicians with whom I recorded the CD in mind."
And they are really something else! Peter Ehwald is a saxophonist who always goes his own way, but at the same time has outstanding qualities in interaction. "Peter is very freedom-loving," the band leader stated. "He repeatedly makes suggestions to modify fixed structures, which may sound too beautiful, and improvise to make them more his own. This makes the pieces more spirited, more unpredictable and freer. This also reflects his personality."
Marc Schmolling is a pianist with whom Christian Krischkowsky has almost blind understanding. "I've known Marc the longest, and he's actually responsible for the band members coming together," he confessed. "I appreciate his humor and admire how deeply he is rooted in tradition. At the same time, he also has something unwieldy and unpredictable in his play. Sometimes it sounds a bit cumbersome, but that is also exactly what constitutes his own style."
Roland Fidezius on bass is responsible for the maneuverability of the quartet. He is closely intertwined with Krischkowsky's playing, but also keeps making surprising twists. "Roland is a great team player and you just love having someone like him in the band," the band leader stated happily. "Of course, he is also a great bass player who contributes a lot of ideas."
The opener has to serve as the title of the album and should stand for a positive approach at the same time, which might seem unusual in corona times. "Basically, I am in a phase of life in which I would like to get rid of old patterns of behavior," Krischkowsky said explaining why he chose this album title. "I am a positive person by nature, but I also have a tendency to be melancholic. That's why I would often like to react differently and focus my attention on positive things. If you really want to see it from the viewpoint of society, it would generally be good for us to take a different perspective. This is the only way to go on new paths unburdened. That was not the real reason for the title, but it really makes sense to me in retrospect."
Krischkowsky can also express all his energy in short pieces such as the three-minute "The Unheard". "Writing 'The Unheard' cost me a lot of energy," the drummer confessed. "The piece is actually structured simply, although the five-piece structure sounds unusual to most people."
The meaning of "Gshdunga hodama" – is it perhaps Asian wisdom? – is not to be explained here. "'Gshdunga hodama' was created in a workshop with my students," Krischkowsky recalled. "I tried to create rhythmic illusions; you get the impression that things are slowing down or moving faster, but that doesn't actually happen."
Two cover versions made it onto the CD. There is the rustic version of Thelonious Monk's "I Mean You" - Monk's "Evidence" was already played on the predecessor album "Digital Immigrant" - but also the Beatles classic "Strawberry Fields Forever", which sounds extremely willful in the version of the Christian Krischkowsky Quartet.
"I'm not the total Beatles connoisseur, but the piece grabbed my attention," Krischkowsky confesses. "Of course, this is due to the melody, but also to the great psychedelic production. That started to get my mind churning, and that's when this version came into being."