Label
: The Lost Recordings
Format
: CD
Barcode
: 0194399059029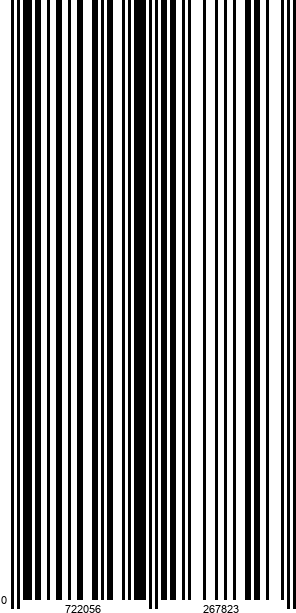 Catalog number
: TLR 2104038
Releasedate
: 24-09-21
- This concert is presented in its entirety as a world premiere.
- All have been remastered from the original Berlin radio tapes using Phoenix Mastering ™ - a unique restoration process developed over 2 years by The Lost Recordings and Devialet teams.
The Lost Recordings found the master tapes of this double recital in the Berlin radio archives. How can one not be transported by this concert, which delivers a previously unreleased version of the tracks from the legendary 1964 album on Verve? The label is offering the world premiere of this concert recorded at the Berlin Philharmonic, as part of the 1966 Berliner Jazztage. The 19 tracks of this now unforgettable concert are added to the collection with, as always, an unequalled sound quality, thanks to the Phoenix Mastering® process
The concert given by Stan Getz's quartet with Astrud Gilberto on November 4, 1966, was a sort of contretemps. In these crazy years when everything is rushing, things have indeed changed in the lives and careers of the two main protagonists who, after a fleeting romance, have each regained their personal and artistic independence.
After a brief romantic idyll together, each one returned to their private lives and resumed their independence as artists. Verve had brought out a series of albums by Astrud Gilberto where seductive easy listening intermingled with cool jazz, sentimental pop and languid Brazilian groove. She was at the very pinnacle of her fame, while Getz had made a remarkable comeback to jazz. Once again, he worked with arranger Eddie Sauter, this time on the soundtrack of Arthur Penn's Mickey One. Even more noteworthy was his discovery of vibraphonist Gary Burton, barely twenty years old, the ideal musician with whom to form a regular jazz quartet with Gene Cherico on bass and Joe Hunt on drums. It was an ensemble that was receptive to new sounds and harmonic ventures.
The opening bars of "Samba de Uma Nota só" instantaneously wrought the magic of the reunion. As if time had stood still, the hesitant fragility of Astrud's voice against the foggy, iridescent sounds of Gary Burton's vibraphone, amplified by the airy countermelody of Getz's saxophone, recreated all the freshness and innocence of the legendary recording of 1964.
In an astutely compiled suite of bossa nova standards ("Você e eu" by Gilberto Gil, "Corcovado" and "The Girl from Ipanema" by Jobim) combined with compositions that were jazzier in both form and spirit ("Jive Hoot" de Bob Brookmeyer and the sentimental standards "The Shadow of your Smile" and "It Might As Well Be Spring") Astrud Gilberto and Stan Getz perform with restraint yet communicate their joy of playing together. Instead of giving the impression of a return to the past, they give life to this sensual, melancholic music as if they were falling in love with the offspring of their respective musical passion.